Mount Pinatubo, a dormant volcano north of Manila, discharged millions of tons of sulfur dioxide in the air on June 1991, when it was awaken after more than 600 years of dormancy, on what is considered as the largest and most catastrophic volcanic eruption in the recent years.
Ashes covered the entire Luzon landmass and even reached Vietnam, Thailand, Malaysia and other neighboring Asian countries.
Close to a thousand perished, more than a hundred thousand lost their homes, and billion worth of crops were damaged. The eruption also brought down the world temperature by a few centigrade.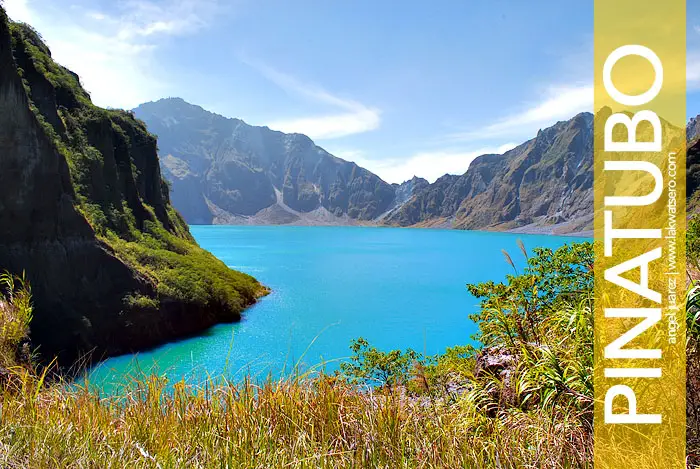 Today, it holds a beauty that covers it tragic past. The blue-green lake on a gray-brown  crater is a sight to behold. The irony is that, it is now attracting more and more people after its sudden eruption that fend off people from the area more than a decade ago.
Experience Mt. Pinatubo. A day trek to the crater will reveal the beauty that it drew. You will even forget its disastrous history.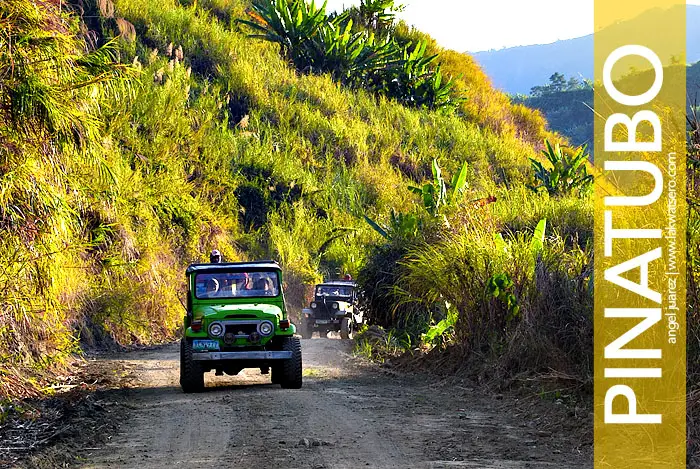 How to Get to Mount Pinatubo
Trekking to the crater lake of Mount Pinatubo can be done in a day. It involves a 4×4 ride on a lahar field surrounded with panoramic sand walls, and at least three hours of trekking back and forth.
Packaged tour from Manila to Pinatubo Crater Lake via Capas usually costs around P2,000 to P3,000 and P2,500 via Botolan in Zambales, food not included. A DIY tour via Capas will cost you at least P2,500 and cheaper via Botolan. If you opt to DIY via Capas, here's how:
Bus from Manila, Cubao or Pasay to Capas, Tarlac (Mc Donalds Capas Junction)
Trike to Sta. Juliana Tourism (cheaper alternative is to take a jeep at P30 per pax or trike for at least P150 per trike to Patling and transfer to a trike at P60 per trike to Sta. Juliana Tourism)
Register at Sta. Juliana Tourism who well then arrange the 4×4 ride, be five in a group to maximize the sharing cost for the 4×4 ride.
The ride will take about an hour which will be followed by at least two hours of trekking
If you are alone and on a DIY tour, you may join a group at Sta. Juliana Tourism to share the 4×4 ride and guide cost. Remember that 10AM is the cutoff at Sta. Juliana Tourism, no one is allowed to go to the crater lake beyond that time.
The newly opened Botolan route is a bit cheaper because they use bigger truck to transport trekkers to the trailhead instead 4×4 jeep.
Going to Capas, Tarlac from Manila, you can book your bus ticket here:
BOOK YOUR BUS FROM MANILA TO TARLAC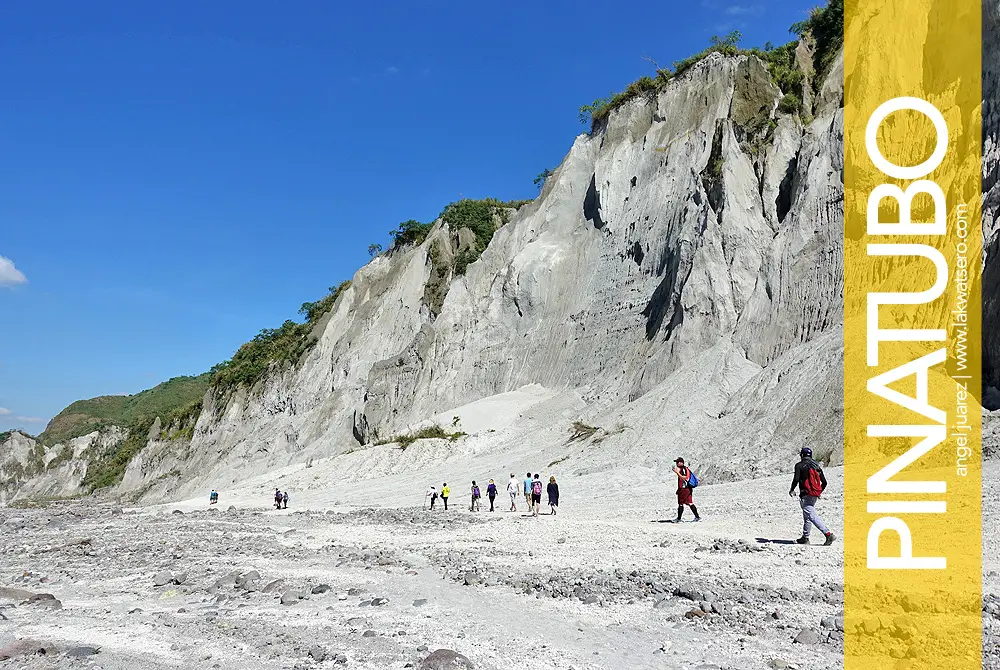 Where to Stay in the Area
Trekking to Mt. Pinatubo's crater can be done in a day, so if you are on a budget, you can save expenses for accommodation if you choose to head back home after the trek. Alternatively, you can set up a camp in the assigned camping site in the area. There are restrooms, nipa hut and source of fresh water near the crater.
But if you plan on staying in the area, before or after the trek,  you can stay at the following hotels/inns nearby:
Alvin and Angie Bognot Mount Pinatubo Guesthouse (Bognot Lodge)
Santa Juliana, Capas, Tarlac
Contact No: +639198614102
Casa Hermogina
Santa Juliana, Capas, Tarlac
Contact No: +639199349474
The Farmhouse by EDL
Barangay Dolores, Capas, Tarlac
Contact No: +639177096908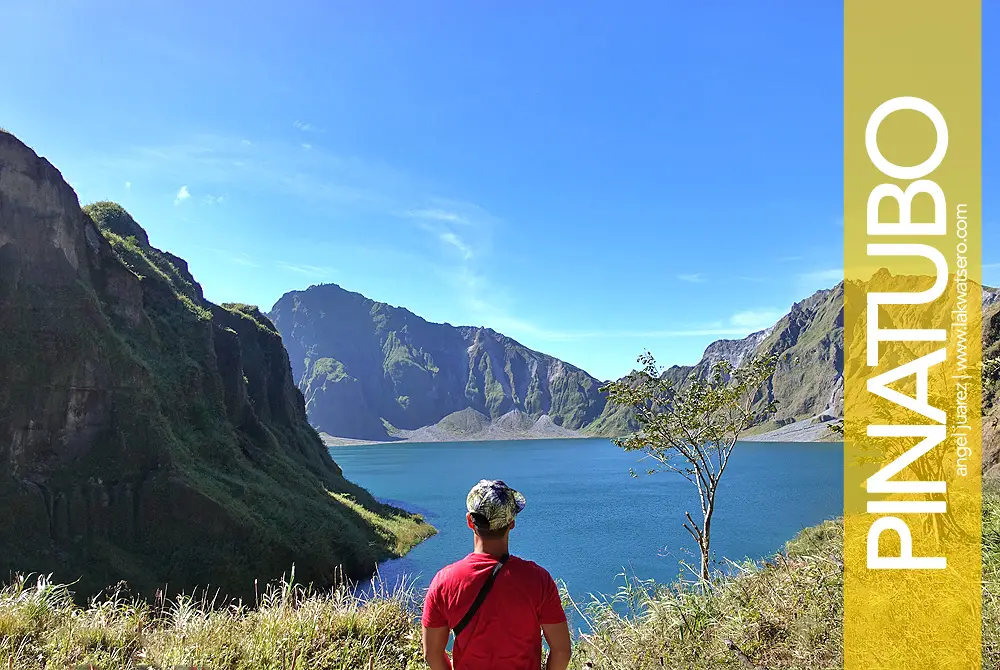 Activities in the Area
Try the volcanic ash massage and mud pack at Pinatubo Spa Town
Drop by at Capas Shrine and have a glimpse of Philippine History. It is a memorial shrine for those Filipino and American soldiers who died during the Bataan Death March during the Japanese occupation of the Philippines of World War II. See the 70-meter obelisk towers above the grounds of the former interment camp and imagine yourself  seeing The Needle of Washington DC

Witness the man-shaped rock formation in Sta Juliana, popularly called as Telatau

– a massive totem-shaped rock
Go to Museo de Tarlac in Capas
Take a walk at Campo Santo Municipio of O'Donnell Capas with its still Spanish colonial period identity still preserved
Attend a mass at

O'Donnell Catholic Church

and see its Spanish façade decorated with lining of centuries old acacia trees
Feel the heat of Dolores and Bueno Hot Springs

See the still existing Japanese Tunnels and Caves

Visit the different ancestral houses scattered in the province
Go to Bamban Hills,

Sacobia River, Crow Valley,

Kalaw Forest/Falls

, Lake Canarem,

Anao Quina Buntok Creek and Kamikaze Memorial Shrine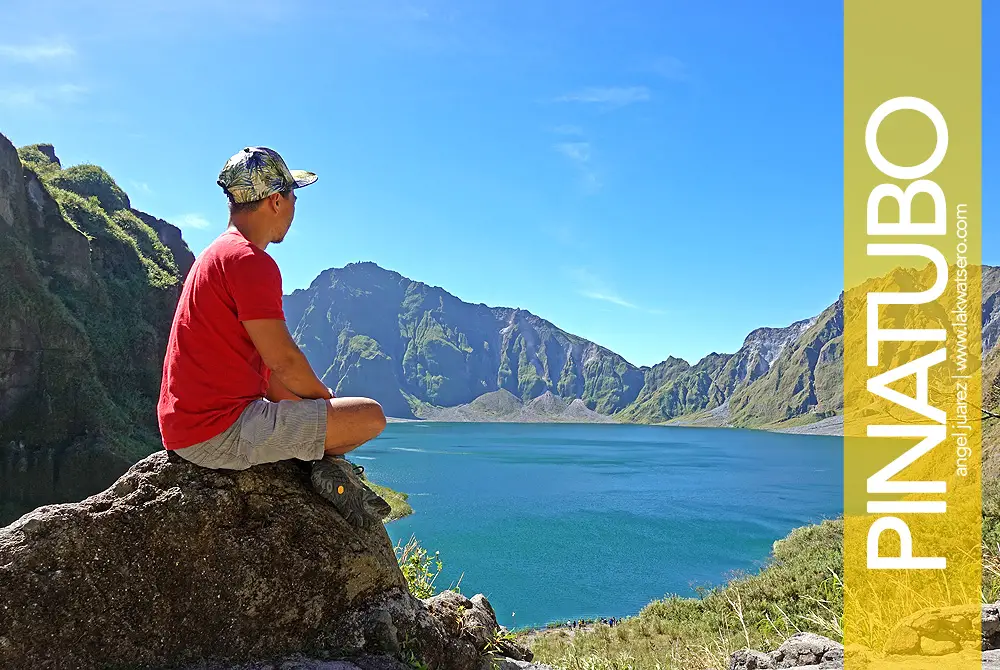 Mount Pinatubo Itinerary
Mount Pinatubo Day Trek via Capas
Budget: Approximately P2,500
0200H: Depart Manila
0430H: Arrive in Capas (Mc Donald's Junction), breakfast
0530H: Proceed to Santa Juliana Tourism
0600H: Register
0630H: 4×4 to trailhead
0730H: Arrive in trailhead, start trek
1000H: Arrive in crater lake
1130H: Start trek back
1330H: Back in jumpoff
1430H: Back in Santa Juliana
Tips
There are a lot of travel groups based in Manila that organize a Mt. Pinatubo Trek, Travel Factor and TriPinas are among those. The good thing about these organized trek is that you don't need to worry about most of the stuff, since they take care of almost everything, designed actually for busy people. The package rate ranges from P2,000 – P3,000 from Manila, in exchange you get to trek Mt. Pinatubo less the hassle of organizing it and you gain travel friends from fellow joiners.
Mt. Pinatubo Town Spa on the other hand offers a local rate of P1500 from Sta. Juliana for the package, it includes 4×4 rental via Skyway, toll fee, conservation fee, a local guide and a meal. Contact No: +63928 3410402/(63-45) 493-0031.
Meanwhile, Capas Pinatubo Four-Wheelers Club has P6,250 Pinatubo package from Sta. Juliana that is good for five person and inclusive of 4×4 rental via Skyway, toll fee, conservation fee, a local guide and a packed lunch. You may contact the President of Capas Pinatubo Four-Wheelers Club, Wendell Mercado at 0919-6084313.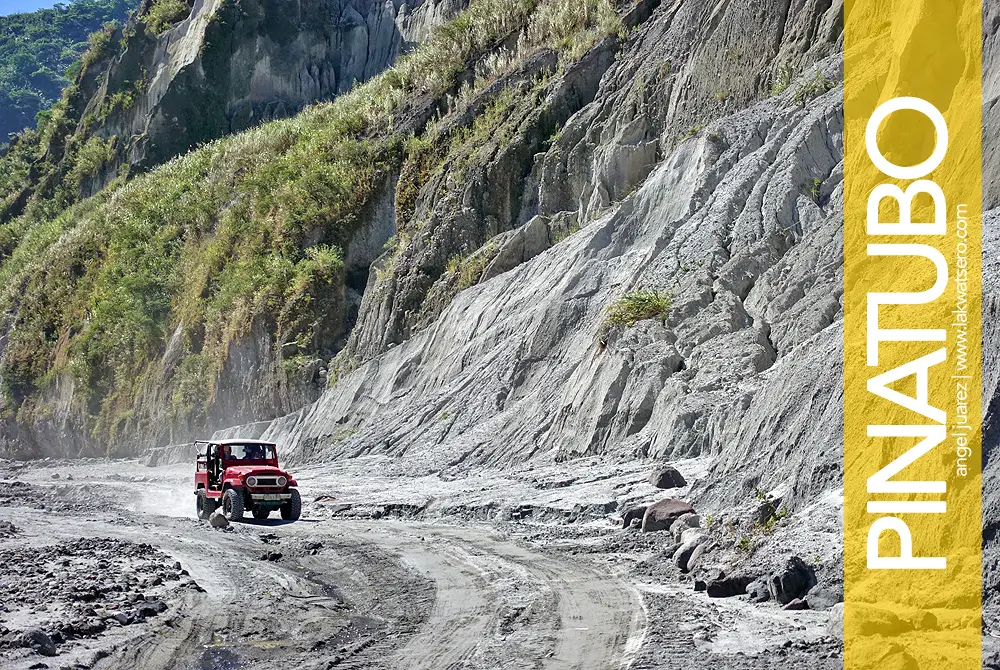 But if you are keen on organizing your own Mt. Pinatubo tour,  a Do-It-Yourself is of course cheaper. Aside from the expenses for foods and transportation cost to and from the jump off point, other expenses are:
Conservation/Environmental fee – P300 per person
Guide fee – P500 (for one to five trekkers)
4×4 rental – P2500 via Skyway (good for five)
Skyway toll fee – P500
Optional Expenses:
Shower fee – P20 at Baranggay Hall/P100 at Mt. Pinatubo Town Spa
Tent rental – P100
If you bring your own 4×4, a P500 fee is required
*Originally Published: 16-Jul-2015 | Updates:  30-Sep-2017; 13-Jan-2018; 30-Apr-2020