Route: Manila-Bacoor-Dasmariñas-Silang-Tagaytay-Nasugbu-Maragondon-Ternate-Naic-Bacoor-Las Piñas-Manila
Total Distance Biked: 226 Kilometers (approx)
Maximum Elevation: 2,254 feet (approx)
Total Ascent: 4,978 feet (approx)
Total Time: 19 hours
Saddle Time: 14 hours (approx)
If you are a cross country biker based in Metropolitan Manila or Southern Tagalog, you have probably heard or gone to Kaybiang Tunnel. But in case you are not familiar with it and wondering where that place is, it is actually the newly built tunnel in Maragondon that connects Maragondon and Ternate in Cavite to Nasugbu in Batanggas.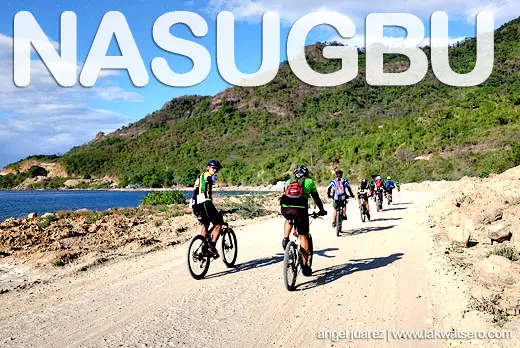 The 300-meter long tunnel dissects Mt. Palay Palay National Park and said to be the longest mountain tunnel in the Philippines. Construction began in 2009 and completed in 2013. Before the opening of this tunnel, Nasugbu and Ternate are approximately three hours apart by car. Now you can cross the two towns (and provinces) in less than a minute!
Last year, I had a chance to pass through Kaybiang Tunnel with my bike before it was fully completed. Along with my friends from Las Piñas Environmental Development Awareness League (LPedal), we bike our way from Manila to the tunnel and back. A total of 19 hours on the road with approximately 15 hours of saddle time to complete Manila-Bacoor-Silang-Tagaytay-Nasugbu-Maragondon-Ternate-Naic-Bacoor-Manila loop. An epic yet rewarding ride, passing along the road with the scenic view of Taal Lake and Volcano, Mt. Batulao, Pico de Loro, Kawayan Cove and Manila Bay, and through the newly built Kaybiang Tunnel. With a total distance of 227 kilometers, it was a gruelling and absolutely epic ride, definitely one for the books! Here's the diary of that ride.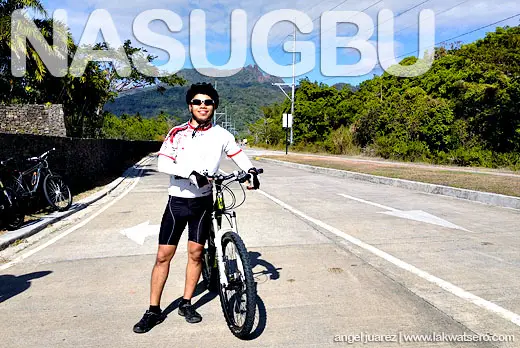 0315H Ride Out
Call time with the group was 0330H at SM Southmall Las Piñas, ride out was 0400H. For me that is based in Manila, it means waking up at least an hour earlier than most to pedal from home to the assigned meeting place. So in the mid of the dawn, when Manila is at its deepest sleep, I left home and started biking the 26 kilometer distance to our rendezvous.
0430H Meetup at Daang Hari
My average travel time by bike from Sta. Cruz to Las Piñas is one hour and fifteen minutes via Roxas Boulevard, Macapagal Avenue, Quirino Avenue and Zapote-Alabang Road all the way to Southmall. But I was already late and I didn't advise anyone in my group that I would be joining, so I decided to bike directly to Molino and Daang Hari intersection via Molino Road in a hope to catch the group there. Alas! They were there for a quick stop when I arrived. After a breather, we all went back to the saddle and biked our way to Tagaytay.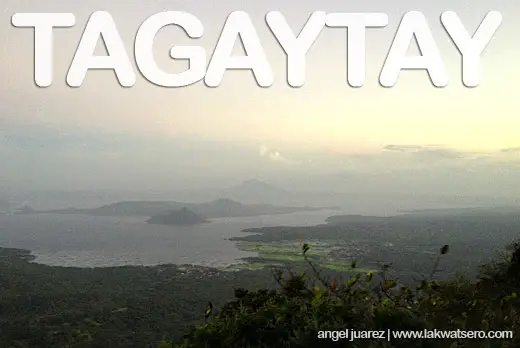 0700H Breakfast at Silang
It was still dark as we traversed the the rest of Molino Road leading to Paliparan. We were already in the ascending roads of Silang when daylight slowly creeped from the east. We made another stop at Aling Pinas in Silang for our heavy breakfast, the early sun was already up but the cool wind of the highland made the morning light and algid.
0800H Tagaytay Stopover
Our breakfast at Silang proved to be helpful as we battled the last six kilometer stretch of uphill road to Tagaytay. We were rewarded with an unobstructed view of Taal Lake and Volcano on a cloudless yet hazy morning, the earliest that I have reached Tagaytay by bike. It was a clear and fine morning, as if telling us that an awesome day would be ahead.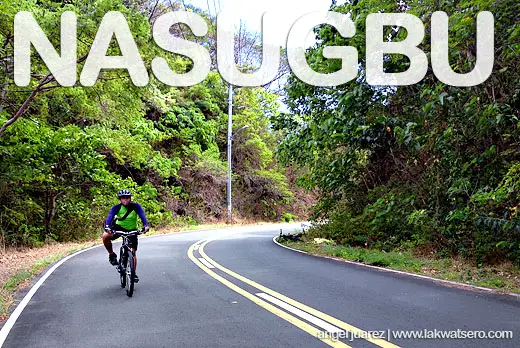 0915H At Nasugbu Boundary
From Tagaytay, we continued pedaling along Aguinaldo Highway towards Nasugbu. Taal Lake was on our left and I couldn't help but glimpse on its imposing beauty from time to time. The road was a combination of uphill and recovery. We stop for photo ops at the highway boundary of Tagaytay and Nasugbu. Welcome to Batangas!
0930H Sandari Batulao
With the sun casting its warmer ray, our phasing slowed a bit. Thankfully, the road was mostly downslope from Tagaytay – Nasugbu boundary. We had another quickie photo session at Sandari Batulao, I could see the famed Pico de Loro ahead of us.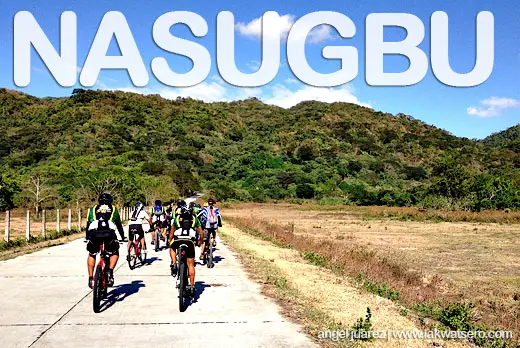 1100H Lunch at Nasugbu Town Proper
Before noon we were already in the town proper of Nasugbu where we decided to have our early lunch in preparation for another gruelling leg of the ride.
1200H Towards Mt. Palay-Palay National Park
At midday, with the sun on its peak, we had the hardest challenge of the day. We pedaled through the village of Looc towards Mt. Palay-Palay National Park passing Pico de Loro and Kawayan Coves and through the challenging ascends of the area. We made frequent stops – to rest, to catch our breaths and to relieve ourselves from the summerlike heat. I felt that all I have eaten for lunch were instantly burned down. The only consolation was the scenic view along the coastal road leading to the tunnel overlooking Manila Bay and the islands of Corregidor, Limbones and other smaller ones scattered around.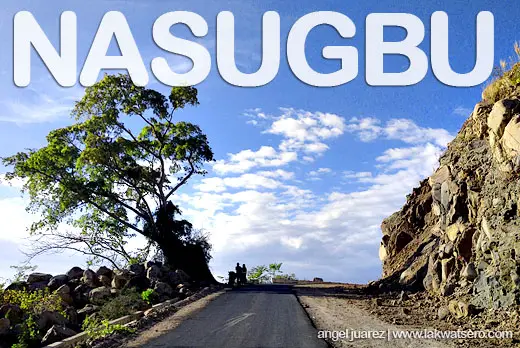 1610H Crossing Kaybiang Tunnel
Finally! We crossed the dark Kaybiang Tunnel! But the saying "light at the end of tunnel" didn't apply this time because the challenge was not yet over. There were still ascends ahead of us, steep ascends that really tested our patience, our physiques and our endurance. But we all came out strong and willing. Slowly, we reached the highest point of the mountain road in Maragondon area, the long stretch of downslope was our sweet reward.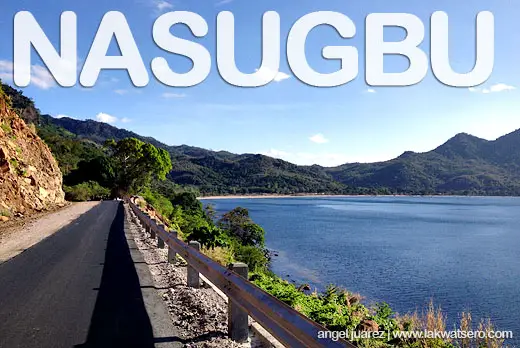 1730 Stop at DENR
Before heading back to Manila, we had our last stop at DENR Office before turning our backs on Mt. Palay-Palay National Park.
1800H Long Way Home
The sun who accompanied us the whole day was already bidding us goodbye. It was still a long road back home, our route back was via Naic, Tanza, General Trias, Noveleta, Kawit, Bacoor and onward to Metropolitan Manila.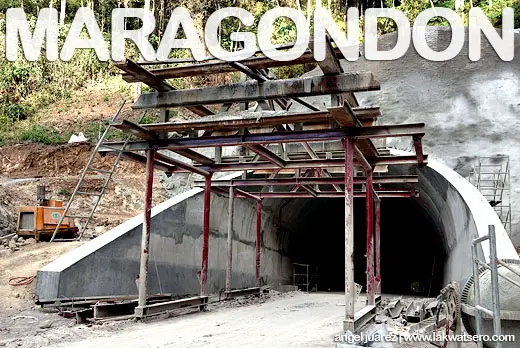 1930H Dinner at Naic
We gave up to the call of our stomachs and stopped at an eatery along the highway in Naic. Despite being on the road for more than 15 hours, exposed under the sun whole day and with all the hardship and challenges, I was surprised that the group was still in high spirit and energy. We saddled back afterwards and stopped at Tanza to regroup before continuing our journey home.
2150H Back in Las Piñas
Barely talking, we traversed the road of Cavite passing through General Trias, Noveleta, Kawit, Bacoor and finally Las Piñas where I bolted out of the group. My legs were already numb but I needed to pedal 20 more kilometers to home.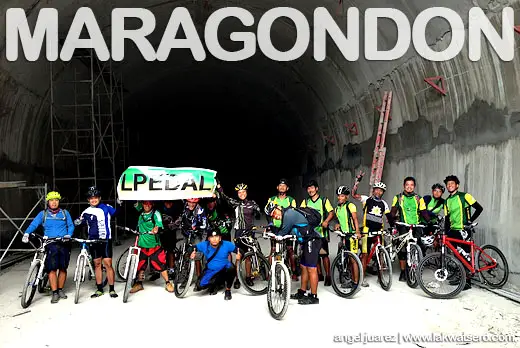 2305H Home!
At last, after almost 19 hours on the road with approximately 14 hours of saddle time and 227 kilometer odometer reading, I completed the Kaybiang Tunnel Loop. It was a double century ride! An accomplishment I am so proud of! It was an epic experience in all sense of it, but the company I was with and the amazing sceneries along were of great relief, making the ride a truly worthy one!
Another dream ride had been finally crossed off my bucket list! Kaybiang Tunnel Loop, check!