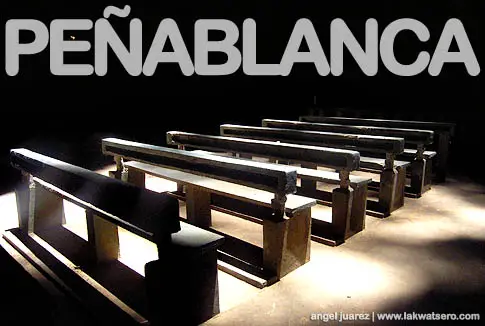 Callao Cave is perhaps one of the most popular caves in the Philippines (even more popular than the caves of Sagada) and the best known tourist attraction of the Cagayan Province. It is located in Barangays Parabba and Quibal, in the town of Peñablanca, a thirty minute drive from the provincial capitol Tuguegarao.
Unlike the caves of Sagada, Callao Cave is very easy to explore but requires little test of endurance as you go up the stair with close to 200 steps before witnessing the massive limestone and rock formations inside.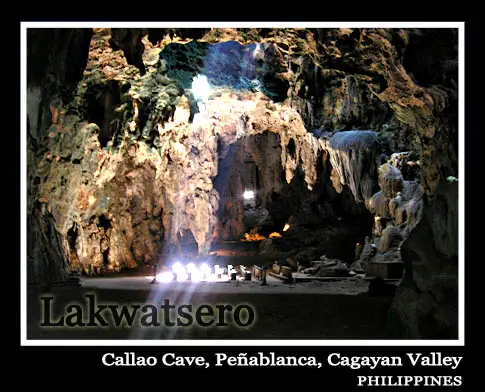 It is made up of seven chambers and various formations: the Column, Chapel, Skeleton, Elephant's Head, Praying Angel, Rocket, Lion's Head and Dog's Head Formations. The Chapel, being featured in many tourism ads and postcards, is the main attraction of the cave (and of the whole Cagayan), it is a chamber turned into a cathedral by the locals. The place draws a dramatic picture as the skylight illuminates the hall through its opening.
While in the area, one must also try a wooden boat ride in Mororan (Minoran)River passing through small rainforest, a bat cave, scenic rocky cliffs and picturesque river banks with crystal clear water ideal for swimming.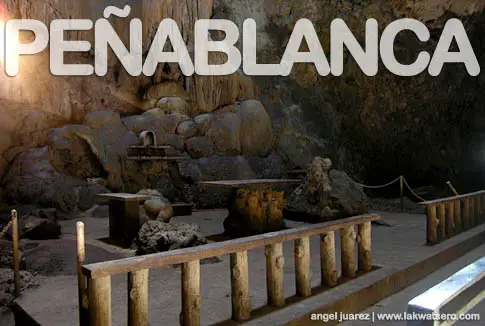 How to Get There
Tuguegarao, the capital of Cagayan Province is the jump-off point for Callao Cave. There are two ways to reach the cave from Tuguegarao: One (though rare) is to ride a jeep/tricycle in Balzain Highway going to Quibal for P25.00/head, the road that leads to the town of Peñablanca ends at the Park; or take the road that leads to Callao Cave Resort leading to the Mororan River, but one needs to ride a banca to get across the river to Callao Cave.
Manila to Tuguegarao by Land
From Manila, Victory Liner, Baliwag (Contact No: 524-7111, 525-1067, 525-3064, 525-6769, 525-2338, 525-2294), EMC Bus Company, Auto Bus Company (Contact No: 7358096) and Florida Liner have daily trips to Cagayan Capitol everyday almost every hour. It is around 485 kilometers north of Metro Manila; travel time is about 10 hours and the fare is approximately P600.00.
Tabuk (Kalinga) to Tuguegarao by Land
If you are coming from Tabuk, jeepneys are available in Kalabaw Intersection (in front of St. William Cathedral), fare is P55.00. From Ilocos and Abra, GMW Liner and Florida Liner have trips to Tuguegarao.
Clark to Tuguegarao by Land

For those coming from Diosdado Macapagal International Airport in Clark Field, Pampanga, ride the shuttle or jeepney going to Dau Integrated Bus Terminal, fare is around P50. In Dau Terminal, there are buses going to Tuguegarao. These buses are from Manila and stop at Dau Terminal.
Manila to Tuguegarao by Air
Airphil Express and Cebu Pacific fly to Tuguegarao from Manila, travel time is an hour.
Where to Stay
For those planning to stay overnight in Peñablanca, you may stay at Callao Cave Resort (Contact No: 078-8441801). But there are more hotels and lodges in Tuguegarao, among them is Bed & Breakfast Pension House (Contact No: 078-8464743/+639206666997) which offers P500 for a triple fan room, and extra P100 per head, with free breakfast. The bathrooms are shared, but the place is clean and safe.
Other hotels are:
Hotel Candice, Blumentritt St, Tuguegarao (Contact No: 078-8442001; Fax No: 078-8442003)
Hotel Delfino, Gonzaga St, Tuguegarao (Contact No: 078-8441314)
Hotel Lorita, Rizal St, Tuguegarao (Contact No: 078-8441390)
Pensione Roma, Luna St, Tuguegarao (Contact No: 078-8441057)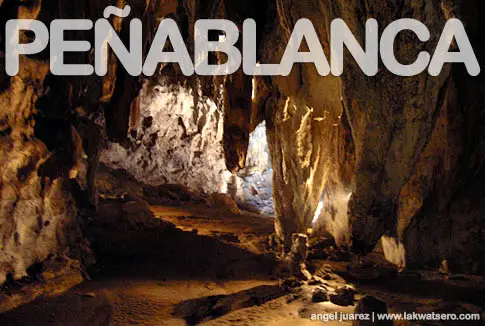 Activities
Here is the list of the activities you can do to maximize your stay in Callao
Spelunking in Callao Cave (Entrance Fee: P20.00/<$1), and other caves in Peñablanca:

Jackpot

Cave, Odessa-Tumbali Cave System and San Carlos Cave
Lifted from RJ SeaFlight Discovery Tours:
·Callao Caves – Located within the Peñablanca Protected Landscape; 24 kilometers from Tuguegarao. The seven-chambered Callao Caves boast of massive limestone and other rock formations, skylights, and a chapel.
·Jackpot Cave – Located at Sitio Tumallo, Barangay Quibal in Peñablanca. At 115 meters, it is the second deepest cave in the Philippines. The cave has a walking-size passage, shafts and drops of varying depths that provide for a lot of rope works.
·Odessa-Tumbali Cave System – Located at Sitio Abbenditan, Barangay Quibal in Peñablanca. At 12.60 kilometers, it is the third longest cave in the Philippines. Known locally as Abbenditan Cave, it is active, flood prone, and provides excellent wet sport caving.
·San Carlos Cave – Probably one of the toughest caves the Philippines could offer. When inside the cave, spelunkers will learn the art of cave crawling. A chamber called "Ice Cream Parlor" contains a cluster of white stalagmites that resemble scooped ice cream. The "John the Baptist" chamber is a very deep underwater sump that one has to take a deep breath and swim to the other side of the chamber. Sharp and rough stones could scratch the skin and tear clothing.
Boat ride inPinacanauanRiver (P300.00/~$7)
Watch thousands of bats fly out from Callao Cave at around 6 pm from the Mororan River.
Swimming in Mororan River
Kayaking in Pinacanauan river.
Visit Our Lady of Piat Basilica Minore
Explore the rest of Cagayan:

Portabaga

Falls in Sta. Praxedes, Black & Fine Sand Beaches, The Oldest Bell in Southeast Asia

locatedin Camalaniugan's San Jacinto de Polonia Parish.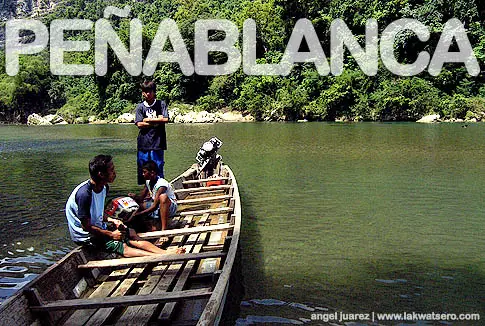 Tips
When in Callao Cave, some kids offer guide services for any amount your conscience can afford. These kids are kind and will help you in any way they can.
To ride a banca to Pinacanauan river, go downstairs near the Callao Cave entrance. One banca can accommodate up to fifteen (15) people, so you may opt to join other groups to lessen the expense. A banca ride cost P300.00, back and forth.
Try swimming in the river, so bring extra clothes.
If you are a commuter, be sure to finish the tour on or before 3:00 pm because transportation is limited beyond that time. We finish our tour by 4:00pm and we cannot find Traysi near Callao so we were forced to rent a special Traysi Trip for P300.00 to Tuguegarao.
Follow @thelakwatsero on Instagram: