The howling wind woke me up. It was the same wind that brought me into deep slumber the night before. The barbecue night and massage the previous night sure pampered me, and I was still feeling full and refreshed. For a couple of minutes, I was staring blankly on the ceiling, lying on the sweet comfort of my queen sized bed, occasionally glancing on my window.
The howling wind persisted. The air-conditioning unit was turned off the whole night but the coolness of the outside wind prevailed. I stood up and walked to my veranda, the morning wind whistled once more.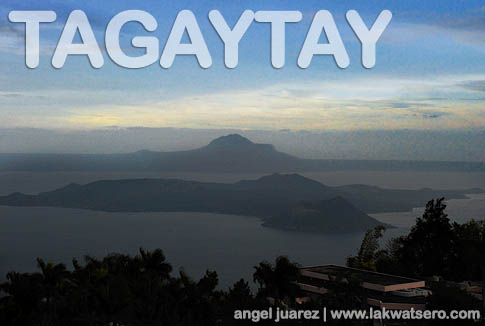 I marveled at the great scenery right in front of me. The smallest active volcano on its lake being kissed by golden rays of the sun as it slowly rises from the horizon of cotton clouds and blue sky.
"Life is beautiful", I uttered while breathing fresh air at the backdrop of nature's wonders.
And it was even more beautiful on that moment because I was standing on the highest and coldest point in Tagaytay City; overlooking the Taal Lake and Volcano; inhaling the fresh breeze of the city; and listening to the murmuring wind overpowering the morning calmness of the place.
I went to the shower and the warm water was a great relief to the cold morning. I fixed my self and went down for a sumptuous buffet breakfast before going to the Flower Farm and Caleruega for a tour.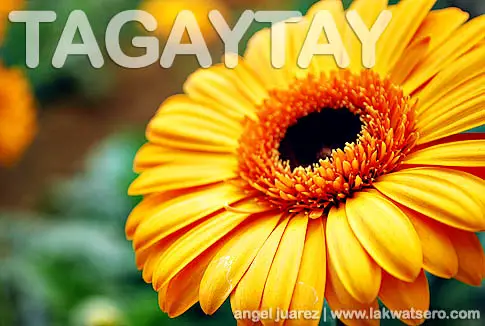 For a day, I was reacquainted with Tagaytay. Its temperate weather, fresh and clean air, astonishing landscape, the beautiful scenery, great foods, and lovely people. So much has changed since the last time I spent a day there, but the old charm remains.
I wouldn't be there without Robinson's Land Corporation and Summit Ridge Hotel, who invited me for an overnight stay at Summit Ridge Hotel Tagaytay. Thanks also to Seri Asia Spa for a very relaxing massage, to C2 Restaurant for a sumptuous barbecue night and buffet breakfast and to Robinson's Promenade for lunch food tour 🙂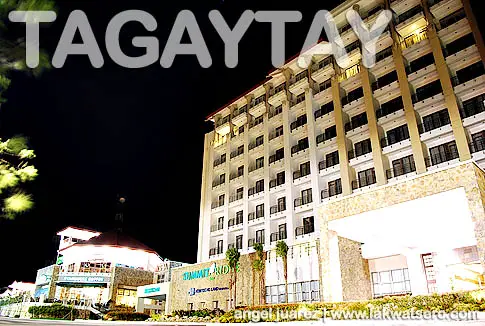 Thanks to all of you for letting me revisit and appreciate Tagaytay once more, and thanks for letting me realize again that life is indeed beautiful! You all made it even more 🙂
Summit Ridge Hotel is located at Kilometer 58, General Emilio Aguinaldo Highway, Tagaytay City, the highest point in the city with the best view of Taal Lake and Volcano.