Quezon Province is a popular pilgrimage site for different religious sects. The province is home to Mt. Banahaw, considered by locals and other sects as a holy ground. It is also where Kamay ni Hesus Healing Church is also situated.
Kamay ni Hesus was one of our stops during our road trips to the western part of Southern Tagalog where we visited Quezon Province from Pagsanjan via Cavinti and Luisiana all in Laguna.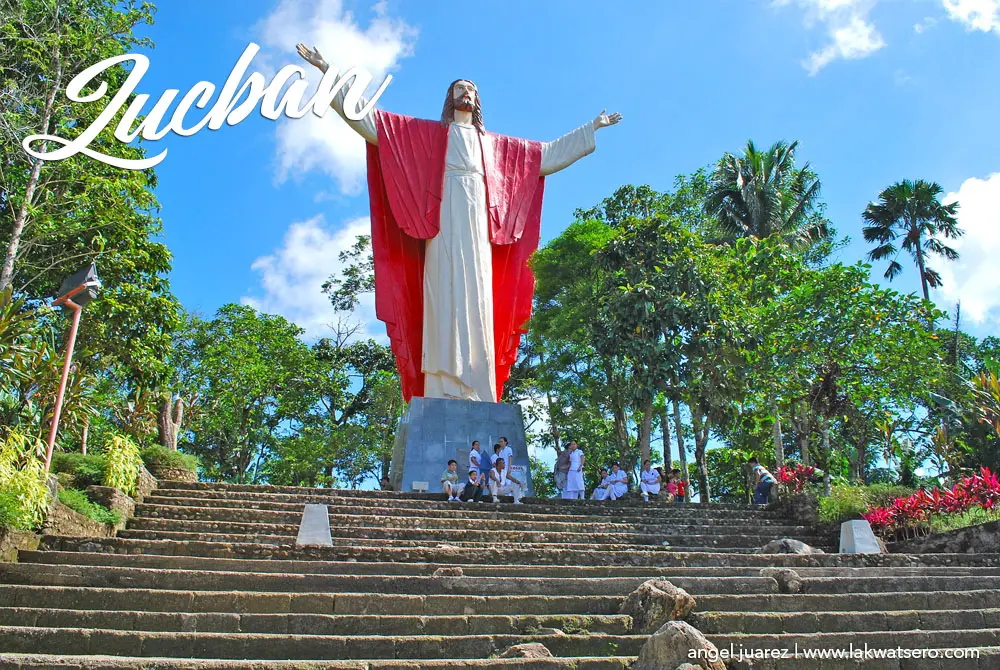 Kamay ni Hesus Shrine is located in the slopes of Mt. Banahaw in Barangay Tinamnan of Lucban, Quezon. It features a church where healing masses are celebrated by the known healing priest Fr. Joey Faller.
The five hectare shrine was constructed on February 2002 and is now a go-to pace of devotees and pilgrims who wish to repent, give thanks and pray for healing. Aside from the Healing Church, the shrine also features Via Dolorosa Grotto, Noah's Ark, Sea of Galilie, Holy Family Park, and the Pastoral Center.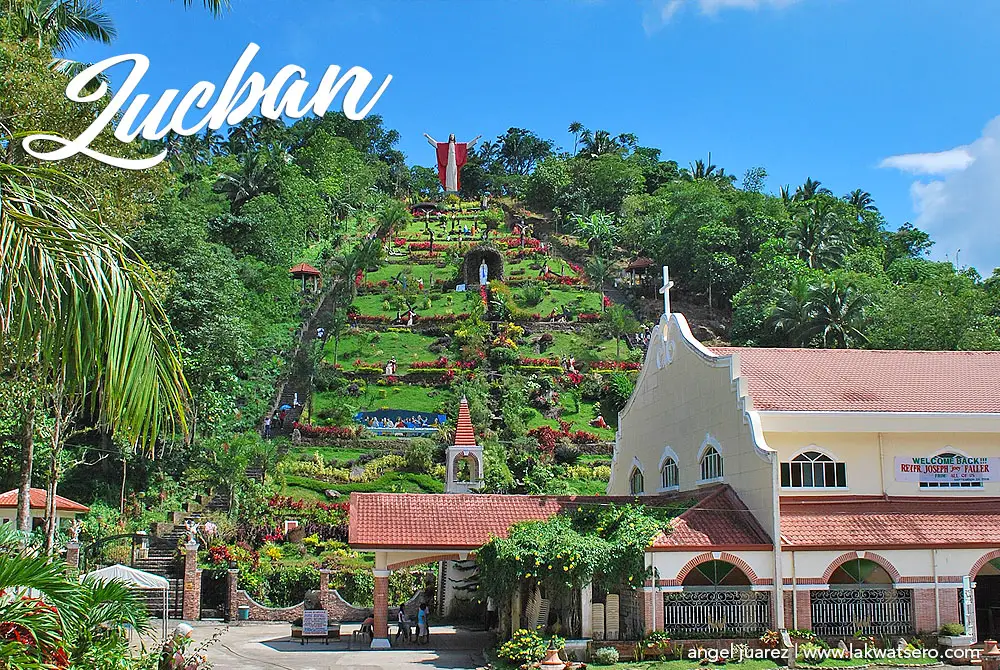 Via Dolorosa Grotto has become an icon of Kamay ni Hesus. It features a 292-stairsteps with life size figures along depicting the 14 Stations of the Cross. On top of the hill is a 50-foot statue of Jesus Christ. The structure is said to be the third biggest in the world. 
So for those planning a holy week trip or even a summer getaway, Kamay ni Hesus Shrine is a perfect place to commemorate the life and passions of Christ.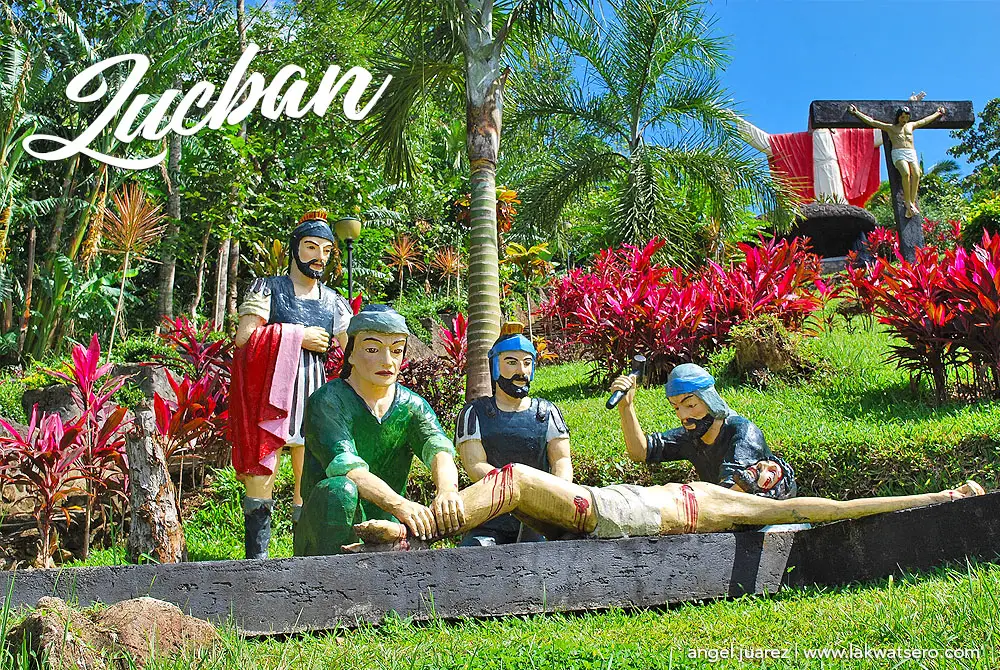 How to Get to Kamay ni Hesus
Via Lucena
To get there via public transport, just hop on to a Lucena bound bus at Kamuning or Buendia that will take you to Lucena Grand Central. From there, the shrine is just a short jeepney ride.
Via Sta Cruz / Pagsanjan
Alternatively,  you can take a bus to Sta. Cruz, Laguna and take a jeepney to Lucban bus from there. Travel time from Sta. Cruz to Lucban is about 1.5 hours.
Notes
You may contact (63)42-5403085; +63917-8536267 for inquiries and more information on mass schedules, prayer request, invitation and healing sessions.