One of the risks of holding a non-revenue airline ticket is that there is no guarantee that you can take the flight, specially on peak season, when the flights are either full or overbooked.
Such was the case for me the last time I went to Singapore early this year. With all the flights on my supposed departure date and the next two days overbooked, I ended up purchasing tickets from other airlines just to get home. I needed to be back to Manila.
Other airlines serving Singapore-Manila route were also fully booked for the succeeding days. I supposed it was due to coming holy week, that Overseas Filipino Workers were already returning home. Whatever the reason of the passenger traffic congestion, I was in a bad position. So I thought of other ways of going back to the Philippines, and via Kuala Lumpur , which is close enough to Singapore, is a good option.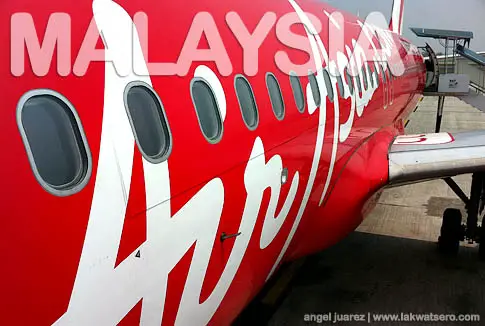 The Singapore to Kuala Lumpur ticket of Air Asia was a very good deal, only 7 Singapore Dollars (SGD) base fare. The fare summed up to 57 SGD with all the taxes, baggage fee and surcharge, still easy to bear though. But the Kuala Lumpur to Manila ticket was pain in my pocket, 498 Malaysian ringgit (MYR) base fare, 616 MYR with all the charges and taxes. I did my booking with my eyes closed. I didn't have any other choice, it was the cheapest I surveyed.
With my flight to Kuala Lumpur still in the morning, I still had six hours to waste and without anything to do, I just stretched out in a row of seats in Terminal 1 of Changi Airport to sleep. The other rows were already occupied with sleepers, I counted three.
So I spent the night in an uncomfortably cold and privacy lacking spot. It wasn't new to me though, I couldn't remember how many times I slept in the airports, bus or train stations and even ferry terminals.
I woke up at five in the morning and checked-in two hours before my flight. The process was a breeze with their self-service check-in kiosks and I admired Air Asia for it.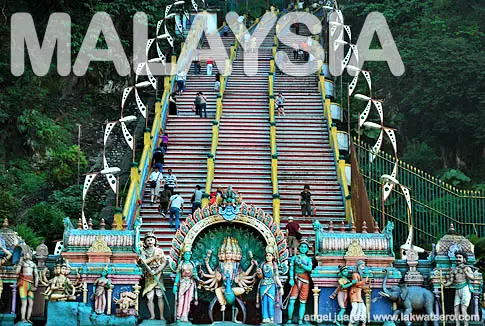 Two more hours of waiting before our flight left at exactly 0555H. It was a short and uneventful ride, we arrived Kuala Lumpur after an hour.
It wasn't my first time in Kuala Lumpur but my first in their airport, the Low Cost Carrier Terminal (LCCT), their budget terminal. There were a lot of Air Asia plane parked around and the ground was so busy. Departing and arriving passengers, ground servicing crew and equipment jumbled in the busiest airport I have seen so far. Watching the ground chaos entertained me while on a long walk from the bay to the budget terminal building.
I cleared the immigration without any hassle and proceeded to the bus station going to the city. Fare from LCCT to Kuala Lumpur Sentral was 9 MYR. Before boarding the bus, it dawned to me that I didn't have Malaysian currency on hand, only Singapore Dollars, remnants of my budget in Merlion City. I went back to the LCCT building and found a foreign exchange that changed my few Dollars to Ringgit. I got no more than 50 MYR so I challenged myself to stick to that budget. I had 11 hours to spare in Kuala Lumpur with less than 50 Ringgit. I hopped on to a bus going to the city and in less than an hour I was already in the bustling KL Sentral. I have already seen the Petronas Twin Towers so the only place I thought of visiting was the nearby Batu Caves.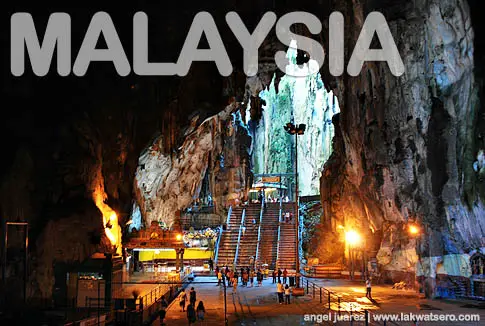 Located in the Gombak District, some 13 kilometers north of Malaysian Capital, Batu Caves is a limestone hill with a series of caves on top. It is the center of Hindu festival Thaipusam in Malaysia and one of the most prominent Hindu shrines outside India. It also features the world's tallest statue of Lord Murugan, a Hindu deity, at the foot of the 272 stair steps to the caves. The limestone hill of Batu Caves is believed to be around 400 million years old.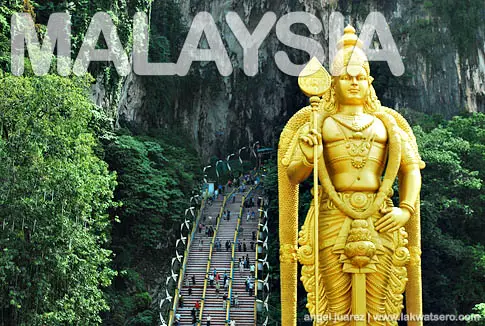 Going to Batu Cave from KL Sentral was easy, hassle free and cheap with their newly opened rapid transit system line that goes straight to Batu Cave. I paid only 1 MYR from KL Sentral which took me to Batu Cave via KTM Komuter in only half-an-hour.
I wandered around Batu and climbed the 272 stair steps of the cave up to the temple on top. It was a tiring one, with my backpack becoming heavier on every step. I was sweating profusely when I reached the top. Catching my breath, I sat in one corner and spent some time watching people and the surrounding, clicking my camera at just anything.
I decided to go down later on to return to the city. I walked to the nearby KTM Komuter terminal and paid the 2 MYR train fare back to KL Sentral.
I couldn't think of any other place to go or perhaps I just stopped on thinking and searching because of my limited time and budget. I took my time in KL Sentral, wandered around aimlessly, dined in a fast food and just sat in a bench to kill time.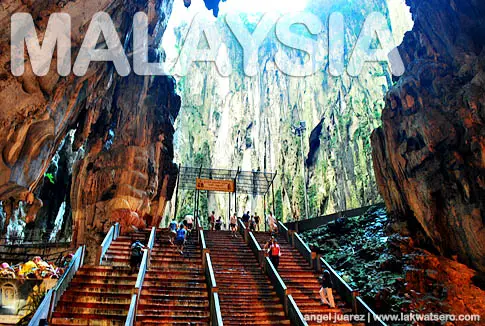 I got bored of practically doing nothing so I went down the building and rode the bus going to LCCT for 9 MYR. So I spent the remaining six hours in the LCCT building and kept myself busy with the WiFi signal I got for free, occasionally standing up, walking around and buying refreshments from the nearby fast-food chain. Three hours before my flight, the flight information screen flashed "Check-in Open" status for my flight so I stood up and walked to the counter. After eleven hours of relaxed itinerary in Kuala Lumpur and spending only around 31 MYR, finally I was about to go home.
How to go to Batu Caves
The cheapest, fastest and easiest way of going to Batu Caves is by taking the KTM Komuter that goes straight to it. Fare from KL Sentral to Batu Caves is 1 MYR while Batu Caves back to KL Sentral is 2 MYR (as of March 2012).