The Philippines, being the center of the coral triangle is known to have a very diverse and dense marine life, but save for Samal and Davao, the dive sites of Mindanao are rarely mentioned in the dive books or online sites.
One of the underwater jewels of Mindanao is the diving spots in Northern Mindanao, specifically the waters surrounding the Agutayan Island known as Agutayan Marine Sanctuary, off the coast of Jasaan, Misamis Oriental. The island, virtually a sandbar, is surrounded by green waters that is rich with marine life and houses the endangered giant clams.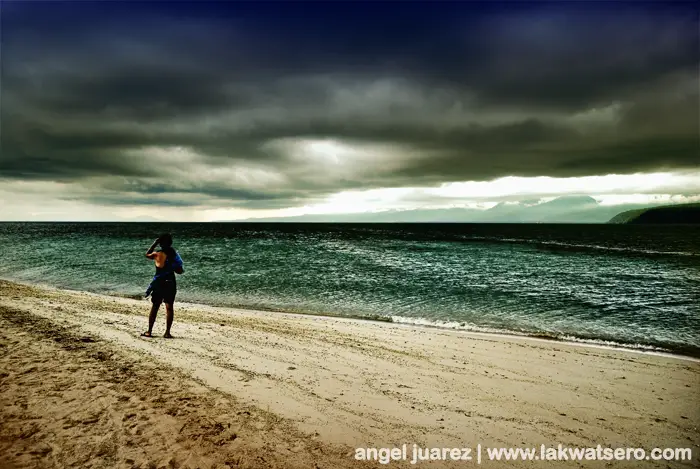 The Agutayan Island and Marine Sanctuary in Jasaan, Misamis Oriental
The Agutayan Island is crescent moon in shape, an ideal camping and swimming site. It is no more than 500 square meters in area and can be seen from end to end. The marine sanctuary surrounding the island is where I had my first ever night dive as an open water diver. Lionfish of all sizes are everywhere. Nudibranch, anemones, angel fish, trigger fish, groupers, hammerheads, gorgonians, pufferfish, porcupines and various colorful fishes roam underwater.
The giant clams in the area are products of successful seeding project supported by the local government. These giant clams came from Bolinao, Pangasinan, the same species being seeded in Alaminos.
Other dive sites nearby are the Constansia Reef, Sipaka Point, Talisayan Shoal, the World War II wreck in Sta. Ines, Duka Bay in Medina and its underwater springs, Punta Diwata, and Manongul in Mantangale, Balingoan, all in Misamis Oriental. In Camiguin Island, there is the Old Volcano, Sunken Cemetery, Jigdup and Burias Shoal, Cabuan Point and Mantigue Island.
If you wish to dive in Misamis Oriental, you can contact:
Divespecial Dive Shop
RER Subdivision
Kauswagan Highway,
Cagayan de Oro City
Cellphone Nos: Mario Jugador – 09173636750/09228636750 or Peejay – 09284276275/09228636752
Email: [email protected]
In Camiguin, there are two known dive operators:
Camiguin Action Geckos
Phone No: (88) 3879146
Mobile No: +639297972488
Johnny's Dive & Fun
Phone No: (88) 3875588
Mobile No: 639283431855