You always wanted to climb Mount Fuji but you don't know where to start? Then you come to the right place! Here are the Frequently Asked Questions on climbing Mount Fuji via Yoshida Trail answered in Filipino perspective.
There are actually four trails going to the summit of Mout Fuji but Yoshida Trail is the most popular as it is the usual route of climbers from Tokyo and nearby areas.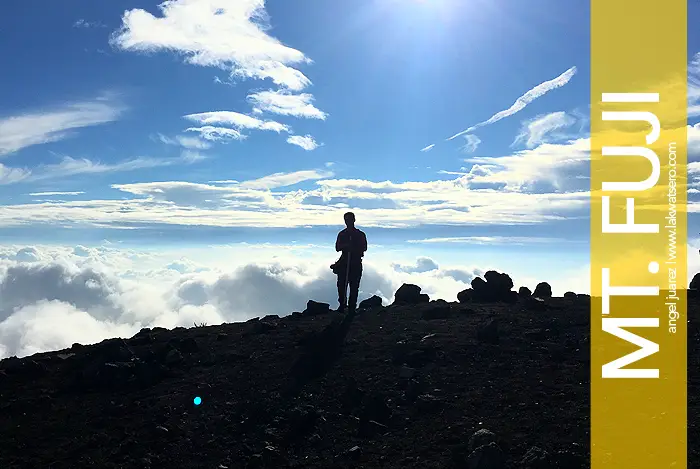 Q: Is a guide required?
A: No. The trails are well established and marked.
Q: How many day/s do I need?
A: A day trek (bullet climb) is possible but highly discouraged. Two days and one night is the ideal itinerary.
Q: Are there accommodations in the mountain?
A: There are accommodations/huts from Station 6 up to Station 8.5. Rate starts at Y7,100 (~P3,500) per person per night during weekdays and Y8,100 (~P4,000) on weekends. Advanced reservation is advised during peak season or month of August. They accept credit cards.
BOOK ACCOMMODATION IN MOUNT FUJI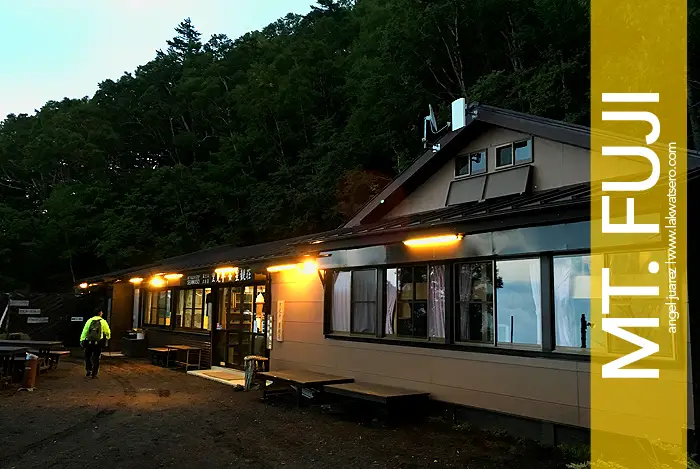 Q: When is the best time to climb?
– Climbing season is from July to September or during summer to early autumn. Beyond these months, it is still possible to climb but a special permit is required.
Q: Do I need a permit?
– No need for permit during climbing season, just pay Y1,000 donation (optional) at the trailhead at Station 5. Special permit is required outside the climbing season.
Q: How long does it take to reach the summit?
– From the trailhead at Station 5 to the summit via Yoshida Trail takes at least five (5) hours.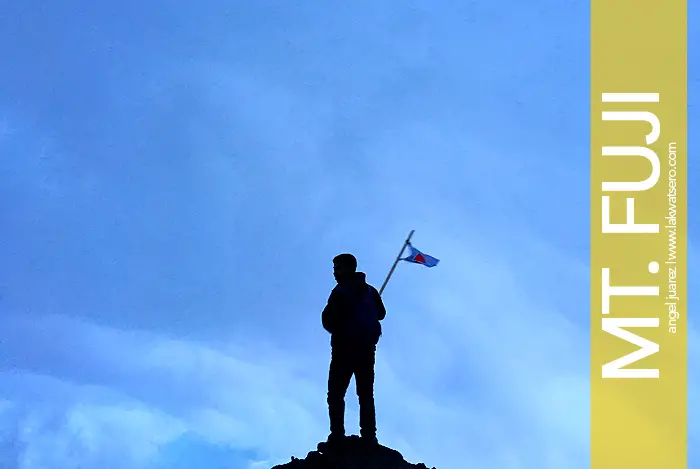 Q: How long does it take to reach the accommodation area?
– From the trailhead at Station 5, trek for at least 30 minutes to station 6, 90 minutes to Station 7, three hours to Station 8 or four hours to Station 8.5.
Q: How much do I need to prepare?
A: If you are coming from Tokyo, prepare at least Y17,000 or around P8,000.
Q: How do I go to the trailhead?
A: Take a bus from Shibuya or Shinjuku to Kawaguchiko (Y1,800 one-way), transfer to another bus to Station 5 (Y2,100 round-trip).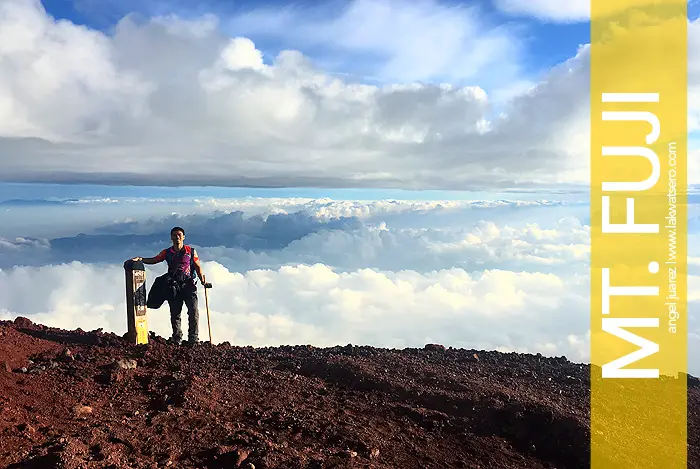 Q: I am not a hardcore mountaineer, will I be able to do it?
A: Mount Fuji is for all ages. For as long as you have reasonable amount of fitness, you can do it. 😀
Q: Does it snow on the summit?
A: Yes but not during summer.
Q: Is there electricity/mobile signal in the mountain?
A: Yes! Even free wifi.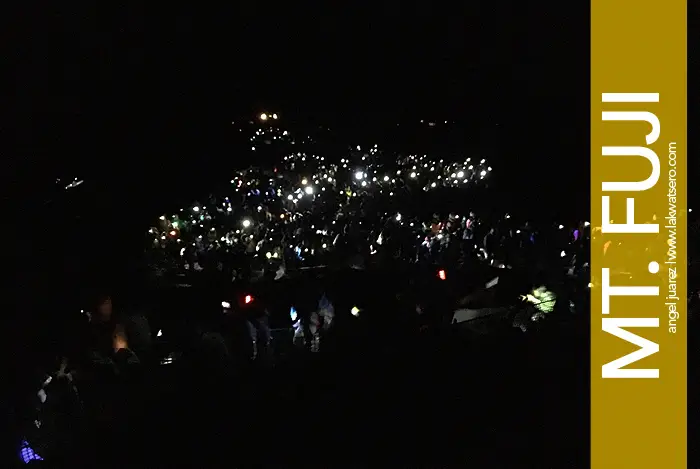 Q: Got sample itinerary for the climb?
A: Here's our overnight DIY itinerary from Tokyo.
Day 1
0700H: Assembly in Shinjuku Terminal, breakfast
0815H: Travel to Kawaguchiko (option for cheaper direct bus, or train to Otsuki then transfer to another train to Kawaguchiko)
1030H: Arrival in Kawaguchiko, last minute shopping for snacks, drinks, trail food and other necessities
1130H: Bus to Station 5
1230H: Arrival in Station 5, pay for environmental fee (optional), start trek
1330H: Arrival in Station 6, check in at hut, rest
1800H: Dinner, lights out
2330H: Call time
2345H: Start assault to summit
Day 2
0045H: Arrival in Station 7
0145H: Arrival in Station 8
0230H: Arrival in Station 8.5
0415H: Arrival in Station 9
0500H: Estimated time of arrival in the summit
0520H: Start descent
0800H: Back in Station 6, quickie breakfast, pack-up, check out
0845H: Start descent to Station 5
0915H: Arrival in Station 5, snacks
1010H: Bus from Station 5 to Kawaguchiko
1100H: Arrival in Kawaguchiko, rest
1130H: Bus from Kawaguchiko to Shibuya
1340H: Arrival in Shibuya
Q: Got breakdown of expenses?
A: Here's our expenses for the climb.
Shinjuku to Kawaguchiko Highway Bus – 1,800
Kawaguchiko to 5th Station Roundtrip Bus – 2,100
Walking Stick – 1,200
Environmental Fee – 1,000
Seikanso 6th Station (Accomodation + Dinner) – 8,100
Kawaguchiko to Shibuya Highway Bus – 1,800
Foods – 1,000
Miscellaneous – 1,000
————————–
Approximately Y17,000 or P8,000
Got more questions? Hit the comment button below. 🙂