Let's face it: to some, the term "budget hotels" sounds unenticing, and it's mostly the reason why they get a bad rep. When thinking about cheap accommodations, what comes to mind are unkempt sheets, disappointing service, and bland food. 
However, there are plenty of times when budget hotels might just outdo every expectation you have, so don't scratch them off your list just yet. And to help you decide, we've listed 8 benefits to choosing more affordable accommodation options.
Longer Stay
Budget hotels are easier on the wallet, meaning you'll have more money to stay longer at your accommodations and have a larger budget, which you can spend on other activities. 
Adding to that, expensive hotels tend to be twice the price of cheap ones. For instance, if you're planning to travel to the Philippines and you're looking for hotels in Quezon City, a night at a pricey accommodation like Seda Vertis North will cost just as much as three to four nights at a budget hotel like Go Hotels.
Bigger Budget
Aside from an extended stay, an economical hotel will also allow you to set aside a bigger budget for the aspects of your travel that actually matter. After all, you're not traveling just to lock yourself in a hotel. In this case, more money saved from hotels means more entertainment, farther destinations, and better transportation (hello, premium economy!).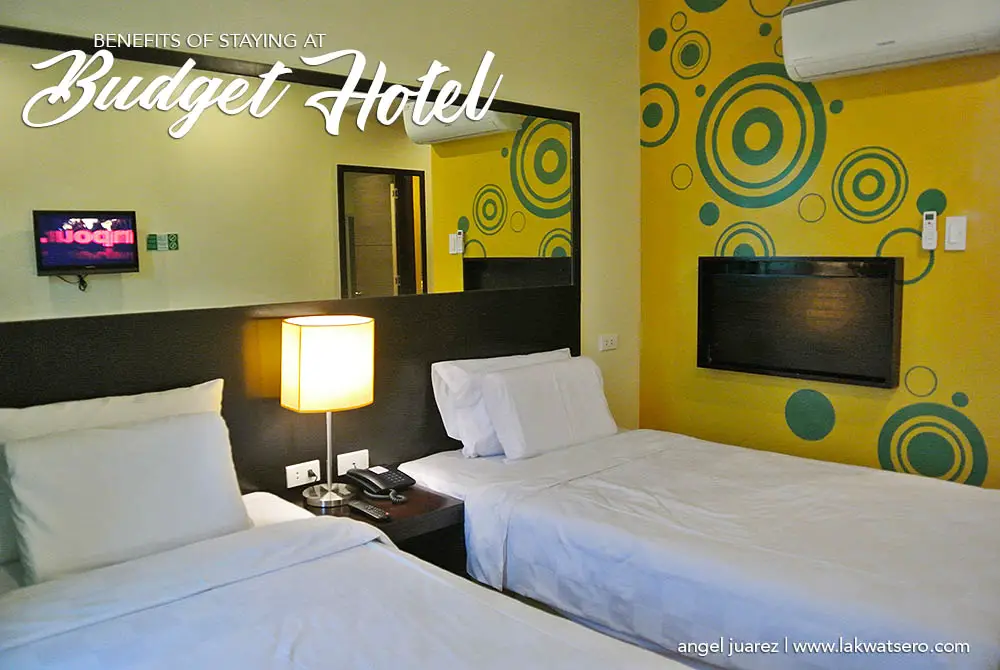 Accessible Location
What you'll notice with most luxurious hotels is that they're located in places with scenic landscapes or on prime real estate with a lot of foot traffic—near seashores, around hillsides, or in the heart of cities, among others. 
That said, while budget hotels won't always offer the best views, they're often situated in the city or town center where the people and activities are. This provides travelers with quick access to popular tourist destinations and food places, among others. Also, hotel accommodations that are just a stone's throw away from where you need to be will ensure that you'll always be on time for tours, meetings, or flights.
Cheaper Food
Pricey hotels will have room service or in-house restaurants that can be quite expensive, so opting for a budget hotel allows you to spend less on food and more on the things that you consider most important.
Unfortunately, it's a common impression that cheap hotel food is practically indigestible, but skimping on meals doesn't necessarily mean you're skimping on experience as well. Hotel menus will feature food that's exclusive to the location's food culture, so it's also an avenue to experience local food the way that an average local does.
Local People and Culture
You can also support local businesses by staying at budget accommodations owned by local residents instead of expensive, large-scale franchise hotel chains. This is a good practice when traveling, especially as a tourist, as it'll also immerse you in the local culture.
As an example, upscale hotel accommodations can be sleek, modern, and typically follow Westernized standards. Meanwhile, cheaper ones will often have more traditional decor, and the staff will be more well-versed and more inclined to tell you more about the local scene.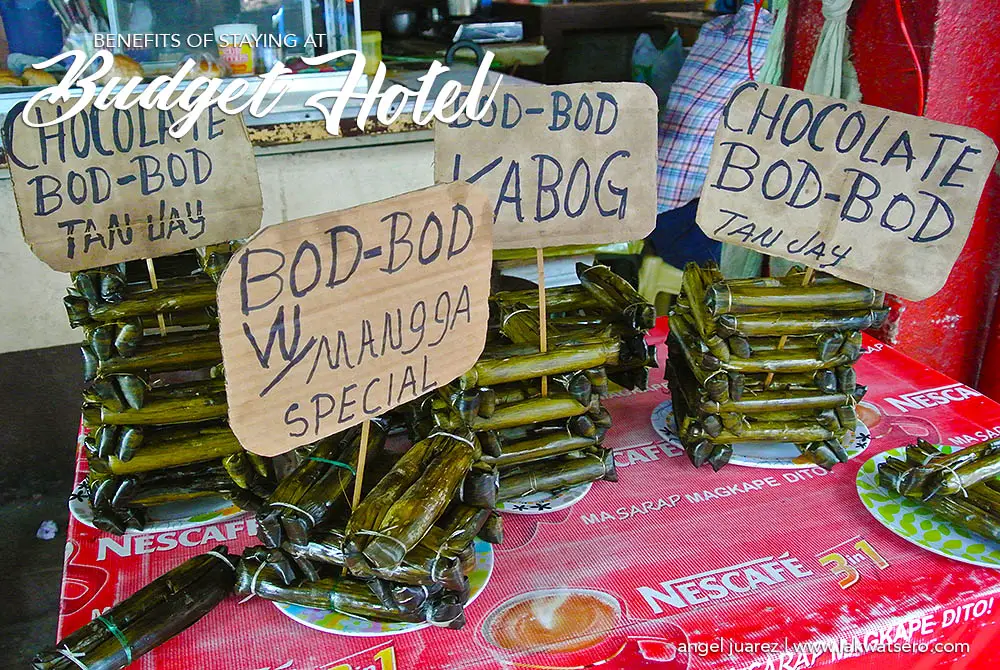 Fewer Amenities
Although this might sound too negative for this list, budget hotels with fewer amenities enable you to focus on the aspects of your travel that truly matter. 
For instance, hotel accommodations without restaurants or room-service meals force travelers to step out of their comfort zones to visit restaurants and eateries, immersing themselves in local life. In the same sense, beachside hotels without swimming pools implicitly encourage travelers to enjoy the natural waters.
Flexible Terms
In contrast to more expensive accommodations that tend to be strict with their booking terms and policies, budget ones are often more lenient. There are even those that allow you to book as a walk-in customer without having to reserve a room in advance, providing more flexibility during unexpected delays and sudden itinerary changes. 
As an additional tip: take note of budget hotels that accommodate full refunds in case of emergencies as these will often come in handy should the situation ever arise.
Managed Expectations
The best benefit that budget hotels can provide is that they allow you to manage your expectations. Granted, you won't receive premier services and amenities, but you can expect them to be generally good enough to serve your purpose. Pricey, high-class hotels are expected to have the best service, but if they fall short, their reputation takes a toll. People pay good money for them, after all.
However, when the service quality of cheaper hotels doesn't meet customer standards, there's no harm done—it's cheap and isn't too hard on the good old wallet. But when it does exceed your expectations, it'll definitely surprise you.
Fortunately, hotels are obligated by reviews to keep up with customer expectations regardless of their price point to maintain their reputation. So, even if your accommodations are cheap, you can be sure it'll meet your travelling needs.
Moreover, if you ever find yourself in the Philippines and you're on the lookout for cheap but good-quality accommodations, there are many budget hotels that will surely fit the bill wherever you might find yourself in. There are many websites and apps that freely advertise these kinds of hotels, so you shouldn't have any problems looking for one.