Davao City, the Premier City of the South, the City in Bloom and the Royal City, is the largest city in the Philippines and South East Asia in terms of land area. It is one of my favorite cities in Mindanao aside from Cagayan de Oro.
This highly urbanized city is dubbed as melting pot of diverse cultures, a safe haven in Mindanao for those who want to experience modern city life and commune with nature's offerings. To help you plan your Davao trip, here are some of the many things you can do in the  city and its surrounding areas: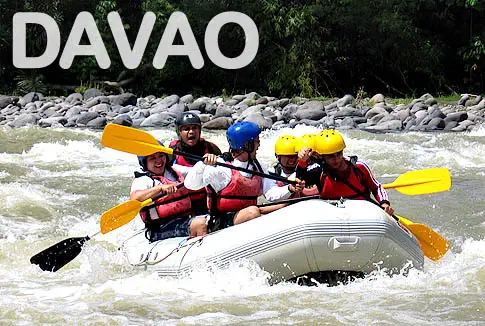 1. Go white water rafting in Davao River
The mighty Davao River is an ideal site for paddlers, with its wild rapids that will surely boost up ones adrenaline. Experience the wild ride for a day of adventure in the water. After the fun, get a chance to tour Davao Crocodile Park to see crocs, the Philippine Eagle and other species of reptiles and birds. White water rafting rate is P2000 per person, minimum of 5 person per raft, inclusive of transportation (from Crocodile Park to rafting area and back), entrance to Crocodile Park, packed lunch and bottled water, use of gears & equipments, raft guide, souvenir shirt, documentation (2 discs per group of 6) and a ticket to Zip City.
2. Dive or learn to dive
Dive and experience the rich waters of the neighboring Island Garden City of Samal. With its numerous sites to explore, underwater enthusiasts will surely enjoy diving there. The best thing is that, Davao has the cheapest rate for diving or scuba lessons in the country. Dive operators are located in Sta. Ana Wharf.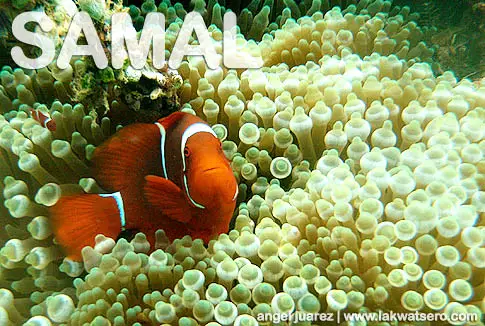 3. Dine at Jack's Ridge
On top of a hill, overlooking the city, is Davao's famous dining spot – Jack's Ridge, located at Shrine Hills in Matina. Choose from a the wide array of restaurants offering not only great food, but also a good ambiance. Dining is not the only thing to do in Jack's Ridge, the compound has swimming pool, cottages, souvenir shops and open spaces ideal for big events.
4. Explore Eden Nature Park
Commune with nature at Eden Nature Park. Enjoy their lush green gardens, swimming pools, cultural exhibits, adventure areas and sumptuous buffet. Eden Nature Park is located right at the foot of Mt. Talomo in Davao City's Toril District, 2,650 feet above sea level. It is an 80-hectares man-made nature park that for years has been providing a cool relief from the city's busy urban life. The easiest and most convenient way to go there is to avail of their shuttle service from Matina Town Square at P200 per person during weekends (2010 rate). Scheduled departure is at 830AM and 11AM. From Eden to Matina, the shuttles leave at 130PM and 4PM. On weekdays, the shuttle can also be rented at P1,500.00 round trip (2010 rate). Travel time is forty five minutes to an hour.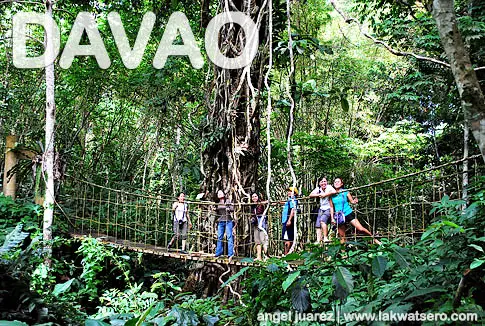 5. Eat Durian
In the Philippines, durian has become synonymous with Davao. Its foul odor is sure a turn off, but once you get rid of the smell, you will surely enjoy the king of the fruits. If you cannot eat it raw, why not try its variants and blends, like the Durian Pie and Durian Candy, the Durian Halo Halo of Foping's or Durian cheesecake and flavored coffee of Blugre.
6. Zip high at Camp Sabros
Drive to the slope of the country's highest summit, Mt. Apo, in Kapatagan, Digos, Davao del Sur and experience a real sense of adventure at Camp Sabros. Camp Sabros boasts of zip line facilities with highest elevation and considered to have the second longest zip-line in the country with the new 820 meters cable zip. With its temperate weather and lush green scenery, the outdoor adventure camp offers a unique and thrilling zipping experience apart from other similar outdoor adventure park.
7. Enjoy the beaches of Samal
Just a short boat ride from Davao's Sasa Wharf is Samal Island, home to the famous Pearl Farm Resort. But aside from this high-end resort, the island has plenty of other resorts to choose from, including the crowd favorite Paradise Resort, just across Sasa Wharf. Go island and beach hopping to see other white sand beaches surrounding Samal, including Babusanta and Isla Reta in Talikud Island.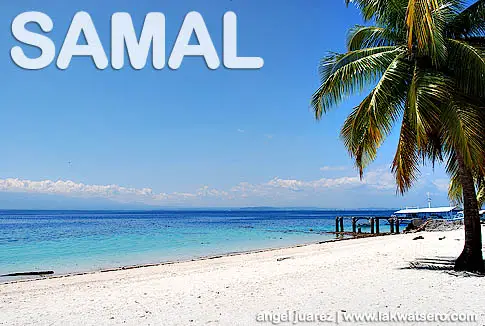 8. Trek Mt. Apo
The highest summit in the Philippines and the grandfather of all Philippine mountains is a dream climb not only for seasoned mountaineers but for other adventure lovers. At 2,956 meters above sea level, its formidable landscape entices everyone dreaming of conquering its summit. There are various trails leading to the summit but the most popular is the Kidapawan-Magpet trail. The mountain can be climbed all year round.