"The real voyage of discovery consists not in seeking new landscapes but in having new eyes." – Marcel Proust
Couch Surfing Manila Summer Scramble
Every year, Couch Surfing Manila organizes an adventure race within the Metropolis. Dubbed as CS Manila Summer Scramble, this year's edition, held on the second Saturday of May, was by far the toughest on the four-year history of the race. The unbelievable twists, physically challenging tasks and unfriendly stops proved that Manila Summer Scramble is not for the weak. There are no big prizes at stake in this competition, only bragging rights and small sum of what's left in the registration fee after all the expenses have been taken out. But the whole experience is fun and to finish the race is a big accomplishment and honor.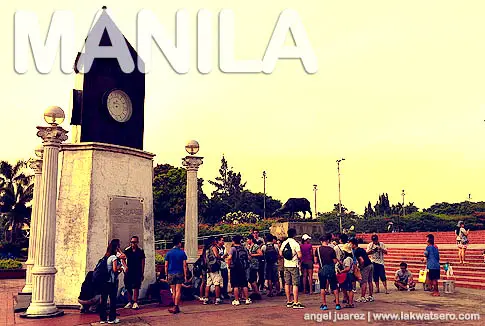 Of 19 Teams who registered this year, only 12 teams finished the race. From Kilometer Zero in Rizal Park, teams raced for more than twelve hours around Metro Manila where they walked, ran, crossed the railings, paddled the boats, trek a mountain of trash, rode the trolleys, got lost and endured humidity, rain, hunger, fatigue and exhaustion. But at the end of the day, everyone was still smiling and in high spirit.
But what made this year's race memorable are the stops in three locations that most tourists, local or foreign alike, will not dare visit. Places that others usually perceived as notorious and outside their comfort zones – the Artex Compound in Malabon, Isla Pulo in Navotas and Upper Smokey Mountain in Tondo. They are the forgotten jewels of North Manila, safe places that are worth visiting for a chance to witness the beauty hidden in the layers of life coatings that are extremely beyond the ordinary.
Artex Compound: Venice of Malabon
The analogy of Artex Compound and Venice may be a little bit odd, but this community in Baranggay Panghulo, Malabon is literally a water wold just as Venice in Italy.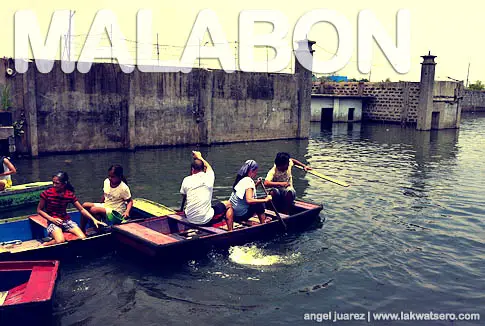 Artex Compound is a housing project of Yupangco Cotton Mills, Inc., also known as Artex, a long-time producer of textiles. The housing project was abandoned by the company when a labor strike crippled the company's operation and forced them to close in 1989. The place is one of the lowest-lying areas in Malabon and has become a catch basin of flood, worsened by reclamation of areas around. Today, what's left is a thriving community submerged in water all year round. A dramatic place full of interesting subjects that will surprise not only those photography enthusiasts but those who have different eyes for beauty.
Ride a boat and paddle around to experience and appreciate the life in their own Venetian world, and even yours.
Isla Pulo: An Island Experience
Situated in Manila Bay, Isla Pulo is literally an island off Barangay Tanza in Navotas City. The island is a sandbar with constantly evolving landscape due to strong tides and huge waves specially during typhoon season. A community of not less than 100 families reside in the island that rely on fishing and charcoal-making for their livelihood.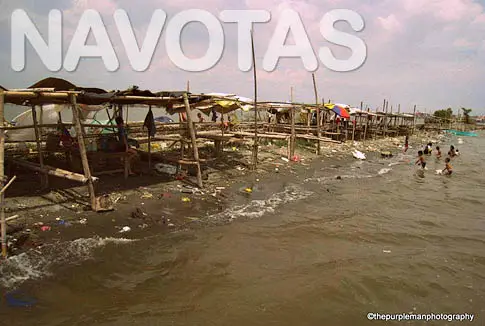 Going to Isla Pulo is a rewarding adventure for those who have eyes, heart, soul and courage to experience a life less ordinary. Explore the mangrove forest, be a fisherman for a day, pitch a tent on the beach, watch the sun set and witness the dramatic picture of the place as the amazing hues of dusk add more drama to the scenery. Isla Pulo has a captivating beauty that one could not even imagine.
Smokey Mountain: A Mountain of Hope
A mountain of smoke-emitting dump that easily catches fire on dry season due to easily combustible methane gas produced by decomposing garbage, thus it was called Smokey Mountain. For more than 40 years, this area along Radial Road 10 in Tondo, served as the City of Manila's dump site until it was ordered closed in 1995. What's left today is a hill that used to be the mountain of garbage, home to at least 40 families that rely on farming and scavenging.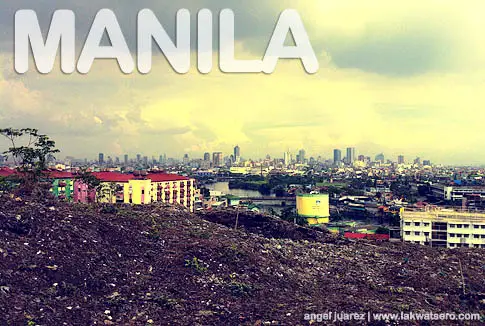 Trekking the small hill will reveal an unobstructed and panoramic view of Manila and its surroundings; the beautiful Manila Bay, famous for its picturesque sunset; the skyscrapers of Manila, Makati and Ortigas; and the extreme contrasts of landscape and life. Spend a day with the locals, play with the kids and converse with the elders to better appreciate and understand them. Smokey Mountain is a real journey to the heart of this city.
The Essence of Travel
There are no fancy resorts, high end malls or classy restaurants in these places. Only real people with sincere and unpretentious smiles and the amazing experience of being one of them and with them on their day-to-day journey and incessant struggle with life. Here, comfort is a rare luxury for unfamiliar, but these places are worth visiting not for the sake of seeing the harsh realities and its contrasts, but for meeting lovely people who are unbelievably happy and seeing their conditions in a hope to convert the society's prevailing apathy to empathy and sympathy. Hopefully, the Pandora's box of opportunities out of the endless possibilities that await these places will be opened for the benefit of those unfortunate souls who are dwelling in the thick layers of life's reality in Artex Compound, Isla Pulo and Smokey Mountain.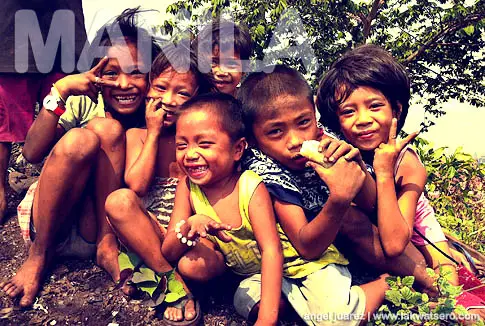 After all, traveling is not only about visiting beautiful beaches, climbing amazing mountain peaks, exploring hidden waterfalls and discovering new shores but also in meeting real people in real life's uncertainties, opening new eyes to the beauty beyond the ordinary, and letting our hearts and soul travel to better understand and appreciate life.
How to Get There
Artex Compound
Ride a Malanday or Malinta bound jeep along LRT Line (Taft and Rizal Avenue) and get off at Jollibee Malinta, then transfer to a tricycle going to Malabon and ask the driver to take you to Artex Compound.
If you are coming from Sangandaan in Caloocan, take a Polo bound jeep that traverses M.H. Del Pilar Street and get off at Governor Santiago Street or at the junction of M.H. Del Pilar and Panghulo Road, Artex is just a short walk from there.
Isla Pulo
Take a Gasak bound jeep from Recto or Blumentritt, Manila or catch a Hulo bound jeep from Monumento in Caloocan and get off at Hulong Duhat Public Market. From there, take a tricycle going to Isla Pulo in Tanza, Navotas.
Smokey Mountain
For those with easy access to LRT,  get off at the Blumentritt Station and ride a Balut bound jeepney at the terminal two blocks away from the LRT station to the west, corner of New Antipolo and Severino Reyes Streets.  The jeepney will take you to North Bay Boulevard in Balut, Tondo, a few minutes walk or pedicab ride to Smokey Mountain passing in the tenements known as Smokey Mountain Housing Project.
For those coming from Monumento/Malabon, catch a Hulo bound jeep and get off at Hulong Duhat Public Market then transfer to another jeepney going to Divisoria where you will have two options: (1) get off at Metro Bank in the corner of North Bay Boulevard and Rodriguez which is just a short walk or pedicab ride to Smokey Mountain; or (2) get off at the C4/Boulevard and catch another jeepney going to Divisoria/Pier via Radial Road 10 then get off in SM Hypermarket (formerly Makro) just across the Smokey Mountain.