A small hill in the busy nook that separates Baguio City and La Trinidad, Benguet used to be dull and uneventful. The shanties that covered the green hill turned this spot into an eyesore. The dangling wires, cables and flaglets added chaos to an already chaotic scene. It was a cause of concern for the town. Until recently…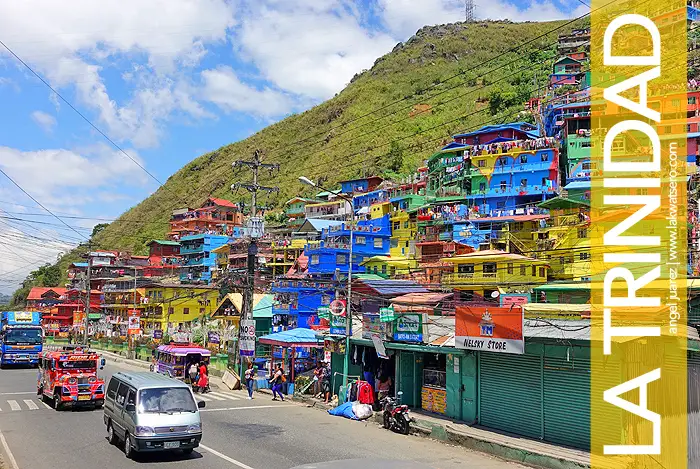 The place is collectively known as Stobosa, an acronym for the sitios of Stonehill, Botiw-tiw and Sadjap in Barangay Balili of Benguet's capital La Trinidad.
In 2016, the Department of Tourism, Local Government of La Trinidad and Davies Paints transformed the place into the Philippines' first and largest community artwork inspired by the Favelas of Rio de Janeiro in Brazil and Gamcheon Cultural Village of Busan in South Korea. The project is a component of the DOT-Cordillera Administrative Region's Rev-Bloom (Rev-up, Revive, Revisit, Revitalize) Urban Redevelopment Tourism Program.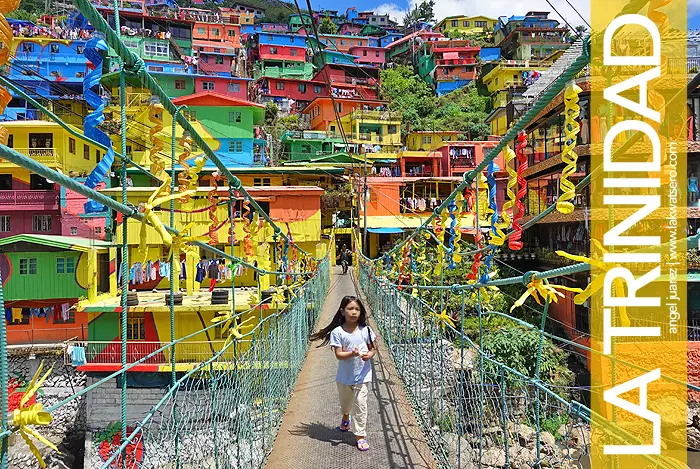 Countless gallons of paints in multitude of colors were used to paint the shanties of Stone Hill to form an artwork that features large-scale patterns of sunflowers. The magic of colors turned the eyesore into an artwork!
Today, Stobosa is considered as an icon of transformation, drawing tourists and inspiring cities from all over the country and the world.
This colorful spot is definitely a magnet!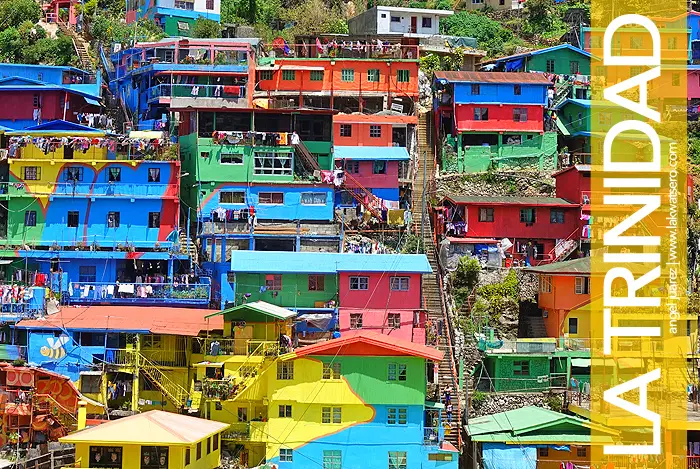 How to Get to Stobosa Hillside Homes Artwork
From downtown Baguio, catch a jeep to Acop, Tomay, Buyagan or any Trinidad bound jeep from Session Road or Magsaysay. Get off at KM 3, you will see the artwork at the right side of the road, fare is P9 and travel time is around 10 minutes.
If you are coming from Sagada or Bontoc, you will see this spot on the left side of the road going to Baguio City.
*Originally Published: 24-Mar-2017 | Updated: 09-Mar-2020