Say it again?
Akward name but you read it right! Tagbilat Falls, believed to be the grandest waterfalls in Zamboanga Sibugay!
Zamboanga Sibugay is among the youngest provinces in the Philippines. Admittedly, it is not a popular tourist destination. Its tourism industry is still in infancy stage; coping, developing and finding its ultimate hotspot to be its show window to the the vibrant tourism landscape of the Philippines.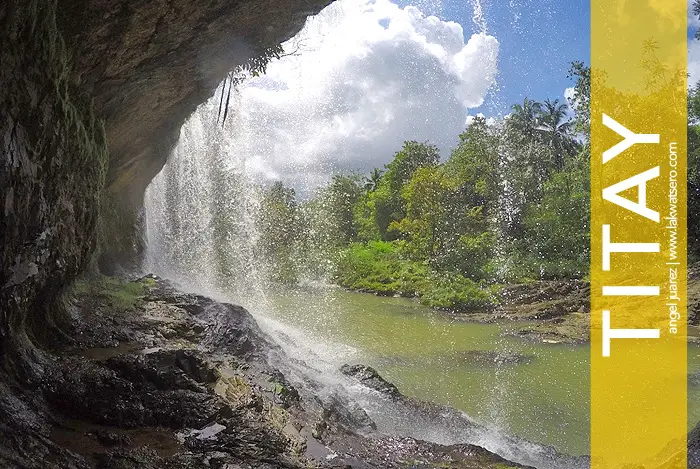 But those who have already discovered the place know that a treasure stash of natural wonders lies on its soil, particularly in the town of Titay, north of provincial capital Ipil.
Titay is home to numerous waterfalls including the aptly named Tagbilat Falls, the most popular and believed to be the grandest not only in town but even in the entire province.
Tagbilat Falls is also known as Malagandis Falls as it is situated in the interior barangay named Malagandis. It is a two-level cascade along the river of the same name. The upper level consists of small cascades while its base is a 30-feet tall curtain-like waterfall with protruded wall that forms a cave. On first look, it resembles the curtain falls of Tinuy-an in Surigao Del Sur and Campawan in Bangaga, Davao Oriental. But unlike the two, Tagbilat Falls is raw and unspoiled.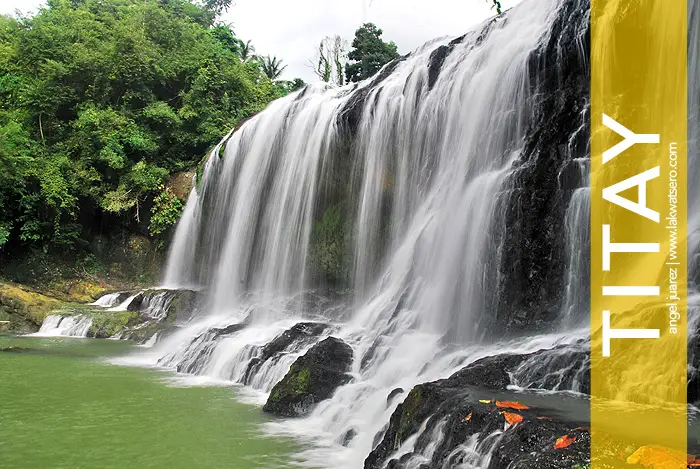 There are other waterfalls in Titay aside from Tagbilat Falls including Dalisay Falls, Tugop Muslim Falls, Cobacob Falls, Go-otoc Falls, Basay Falls, Buluran Falls and Palina Falls. I haven't been to the others but I trust the locals when they say that Tagbilat Falls is the most beautiful of them all.
How to Go to Tagbilat Falls
To get to Tagbilat Falls, make your way to Ipil, Zamboanga Sibugay which is approximately six hour from Iligan City, eight from Cagayan de Oro, two from Pagadian and two from Zamboanga City. From Ipil, catch a bus to Dipolog or a jeep to Titay, travel time is 20 minutes, fare is P10. From Titay terminal, catch a habal-habal to Tagbilat River in Malagandis, 25 minutes, P140 round-trip. Then trek for 20 minutes to get to the falls.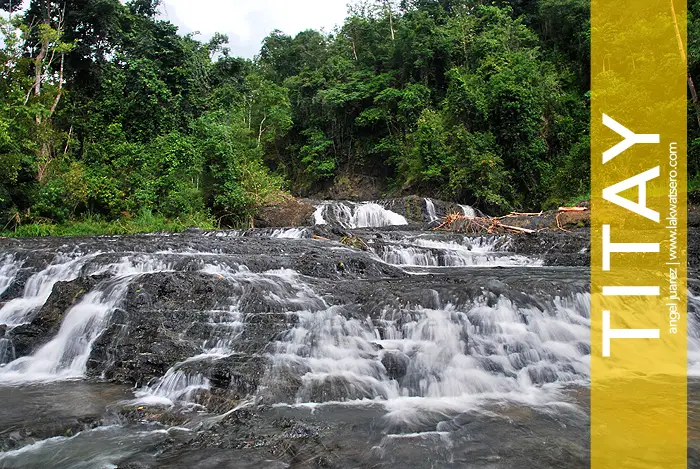 If you are coming from Dipolog City, this is best combined with a trip to Situbo Falls of Tampilisan, Zamboanga del Norte, the next town to the north of Titay. From Dipolog, just take a bus to Ipil or Zamboanga City, it will pass by Tampilisan and Titay.
You need a guide to reach Tagbilat Falls but if your habal-habal driver knows the spot, just give him extra tip. You may contact my habal-habal driver Kuya Lando at +639752794242, he can guide you to the falls as well. I paid him P200 for the ride from Titay town proper and for guiding me.