When you have finished touring Burgos Lighthouse, Kapurpuran Rock Formation, Bangui Windmills, Kabigan Falls, Bantay Abot Cave, Patapat Viaduct and every spot in your bucket list of the northern coast of Ilocos Norte, it's time to hit the beach. There are two famous spots where the beach lover in you will surely love – Saud Beach and the Blue Lagoon.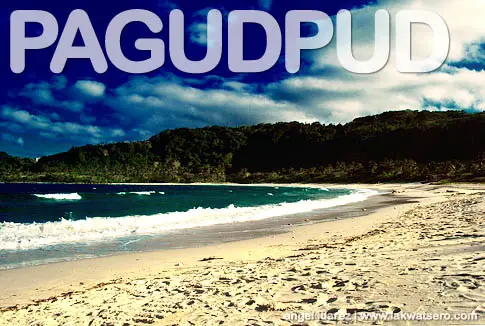 While Saud Beach offers a more laid back ambiance, Blue Lagoon or Maira-ira Cove is fast becoming a favorite for adventure loving souls wanting to be stoked. Thanks to its beautiful swells, Blue Lagoon is now a surfers' haven in the north.
Newbies need not to worry for the waves are ideal for beginners who want to learn the sport. For P200 per hour, one can rent surf board and start riding the waves. Instructors (a.k.a. wave spotters and pushers) can also be hired for another P200 per hour, fun and enjoyment guaranteed. Kapuluan Vista Resort Pagudpud offers surf board rental and services of instructors.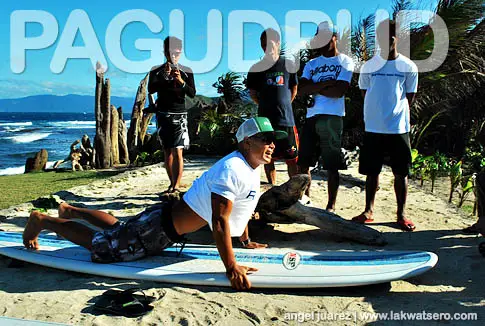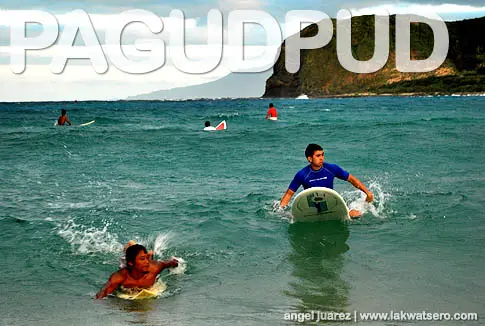 After a tiring day of surfing, relax and enjoy the white sand beach of Blue Lagoon and when your body starts craving for food, Kapuluan Vista Resort's restaurant offers amazing and unique menu that you will surely love. Try their Bagnet Ceviche, Polynesian Style Kapuluan Kinilaw, Cabbage Parsley Soup, Chicken Kilagwin and Breaded Fish with Fern Salad, have an Eggless Leche Flan for dessert and do not forget to have a glass of their famous Margarita! I tell you, you will never regret it.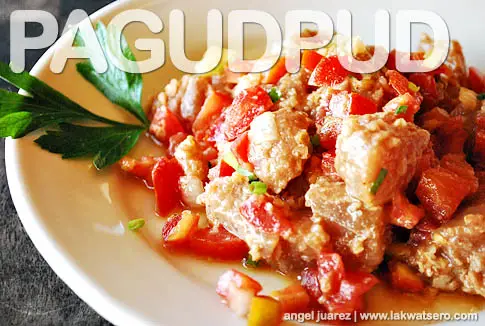 If you want to spend a night in Blue Lagoon, you may relax and feel the great ambiance that Kapuluan Vista Resort offers. Or you may choose from the array of resorts in the beach front and the nearby cheaper alternative homestays and transient rooms that charge for as low as P250 per night. Better yet, pitch a tent on the beach area and spend a romantic night under the moon and stars.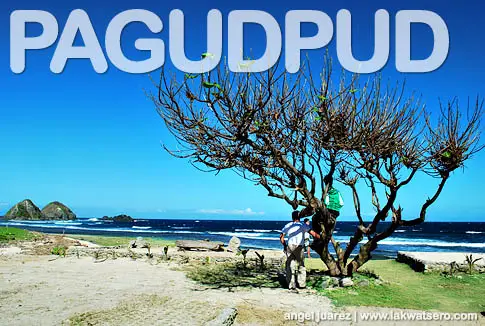 Blue Lagoon alone offers breath taking scenery and one great adventure. Do not miss this amazing spot when you visit the north because surf's always up in Blue Lagoon! Grab the board, hit the water, ride the waves, enjoy and have fun! Be stoked in Pagudpud!
Thank you Kapuluan Vista Resort for hosting the sumptuous lunch and surfing lesson during Lakbay Norte 3. For  inquiries, reservation and booking you may contact them at:
Kapuluan Vista Resort
Sitio Baniaran, Barangay Balaoi, Pagudpud, Ilocos Norte
Contact No: +639289522528 or +639209285273
Email: [email protected]
Website: http://www.kapuluanvista.com/
Lakbay Norte is an eight day media familiarization tour of Northern Luzon organized by North Philippine Visitors Bureau in cooperation with Manila North Tollways Corporation, Victory Liner, Mc Donalds, Petron and Universal Robina Corporation.