The jumbo jet taxied on the runway of Ninoy Aquino International Airport and took off past seven in the evening en route to Bangkok, Thailand then onwards to New Delhi, India. I am aboard a fully occupied flight of mixed nationalities going out of the Philippines for the Holy Week break.
As the plane went airborne, I had a sigh of relief. At last, after all the uncertainties, my Nepal dream will finally become real.
I am now writing this note at 30,000 feet for another milestone. This is it! I will finally have a glimpse of the Himalayas, visit UNESCO World Heritage Sites Durbar Squares, see lots of temples and stupas, and bungy jump in Bhote Kosi River.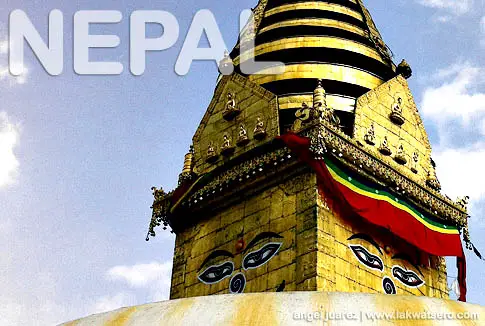 The road to this dream is not a paved one. There were bumps and humps along the way that I almost gave up. But here I am, and I want to thank everyone who helped and supported me. You know who you all are, thank you very much!
I can now smell the inflight meals and the aroma is making me crave for it. It will take hours, perhaps a day, and more challenges before I reach my final destination. I am afraid but excited. That's it for now, see you after a week, I guess.
Kathmandu, here I come!