If the image above isn't thrilling, what is?
Despite the similarity in name with Quitinday Hills of Camalig, Quitinday Falls and Underground River is kilometers away and located in different town of Albay. Local's say that it is their version of Palawan Underground River and Cebu's Kawasan Falls rolled into one but I must say that it is beautifully unique but equally magical and thrilling.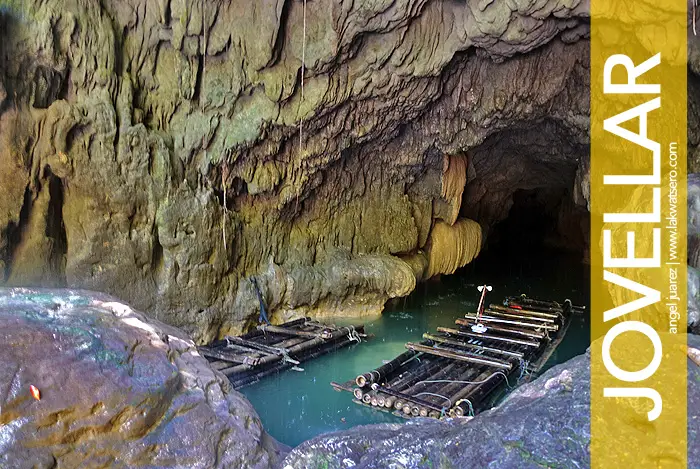 Located in the town of Jovellar of Albay Province, Quitinday Falls and Underground River recently gained attention via social media and instantly became a tourism hotspot since then. Originally called as Naglaus Underground River, it features a cave with a freely flowing cold water that falls into a gorge.
The cave is approximately 150 meters long decorated with stalactites, stalagmites, columns and various rock formations. It can be navigated by riding a bamboo raft along the underground river that ends on a two-tier smaller cascades. Claustrophobics may take the easy trail going to the cave's end.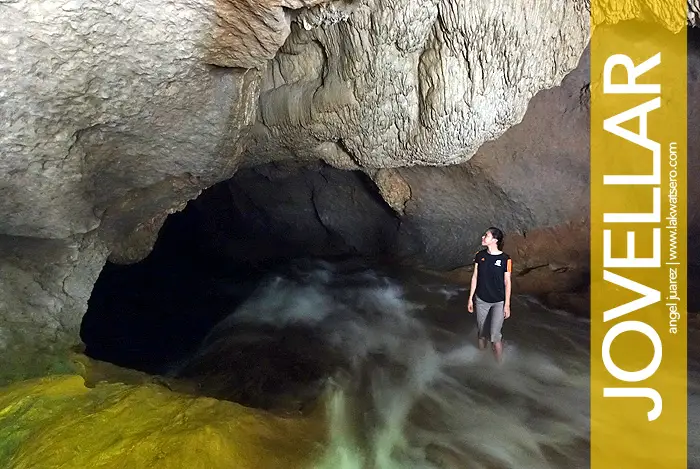 The gorge has a deep green water making it an ideal cliff jumping spot. A rope hanging from a tree serves as makeshift swing for adrenaline junkies. I tell you, the swing is quite a challenge! The water in the gorge further drops downstream on what is known as Sigpit Falls, around 300 meters away from the mouth of the cave.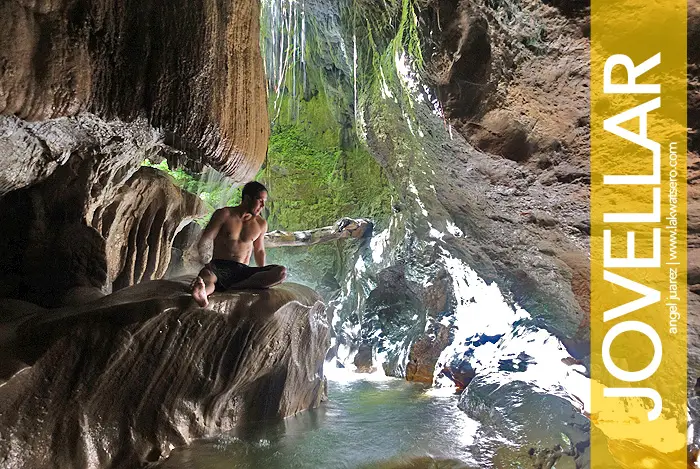 It is a bit puzzling how this amazing natural wonder has remained a secret for years. But now that the secret is revealed, I hope everyone takes part in protection and conservation of this nature's work of art.
How to get to Quitinday Falls and Underground River
To get here from Legazpi, make your way to Camalig and drop off at Quitinday Junction / Diversion Road. Charter a tricycle from the junction to take you to Quitinday Falls and Underground River in Jovellar. Trike rate is P700, round trip good for maximum of five passengers, travel time is around 75 minutes one-way. Entrance fee is P20/person, guide is required but rate depends on your heart's desire. Bamboo raft ride on the underground river costs P200 round trip for the entire raft.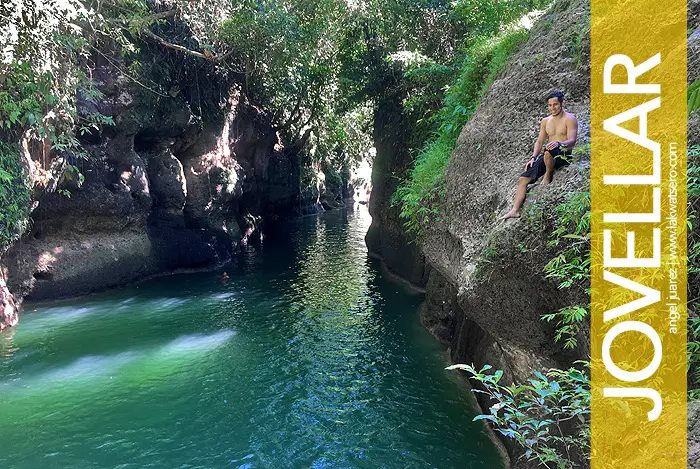 You may ask your trike driver to partner this with a trip to Quitinday Hills for P1000 (both Quitinday Falls and Underground River, and Quitinday Hills) round trip, good for five passengers. The entire tour will take around five to six hours.