The island of Cebu has countless attractions, natural or even man-made, enough to entice everyone. But a new attraction is always a welcome development such as the 10,000 Roses Café in the Municipality of Cordova.
Approximately 13 kilometers away from downtown Cebu City, the 10,000 Roses Café is one of Cebu's newest craze. The café features thousands of LED-powered white roses on its garden, the first in the Philippines. It opened in February 2017 and with its unique theme, it instantly became a hit.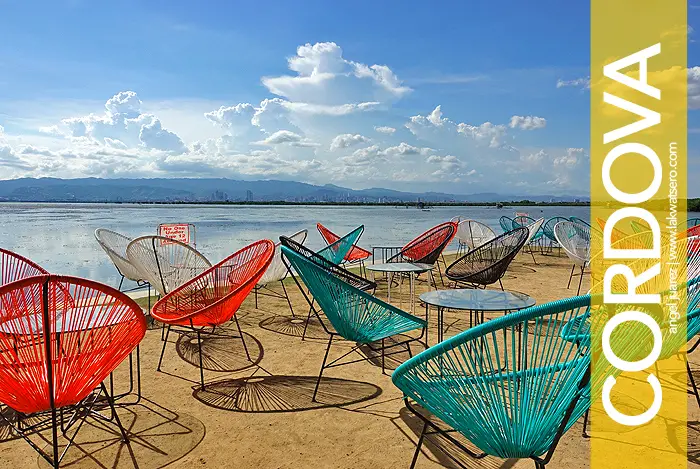 The Korean-owned café features a coffee shop and restaurant serving drinks, pasta, pizza, panini, sandwiches, salad and more. Coffee beverages range from P110 to P145, while the pizza and pasta start at P300.
The ground floor has an indoor and alfresco dining spaces with modern and stylish seating areas, and surrounded with white roses. It is also overlooking the unobstructed vista of the skyline of Cebu City and its neighboring cities and municipalities, all in the backdrop of the island's mountain range.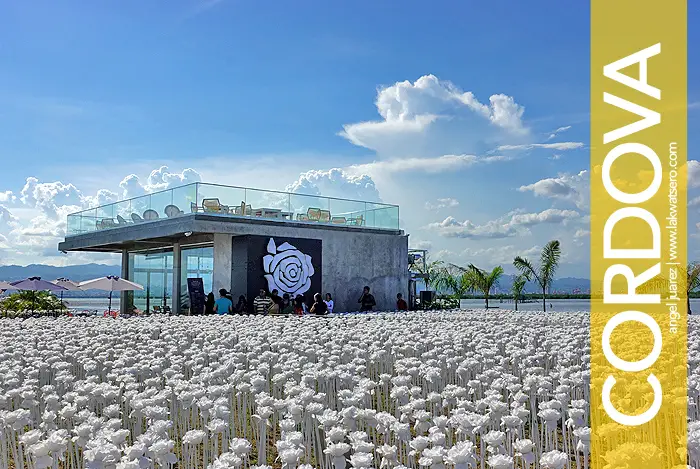 Best time to visit is before sunset until closing time when the roses are lit up. But if you want to avoid the crowd, go here at opening hour to mid afternoon. The café's operating hours is from 10:30AM to 11PM, entrance fee is P20/person.
How to Go to 10,000 Roses Café
10,000 Roses Café is located at Cordova Tourism Center compound in Day-As, Cordova, beside the famed Lantaw Floating Restaurant.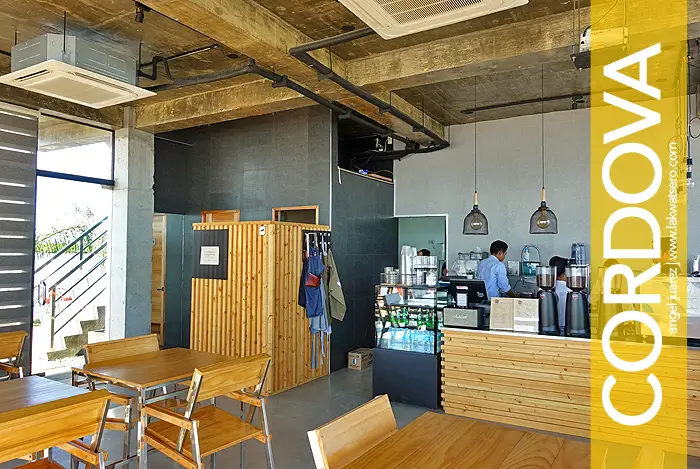 To get here from downtown Cebu, catch a v-hire at SM City going to Cordova (P35/pax, approximately 1 hour). The v-hire will end its journey at Cordova Grandmall where you can take a pedicab or tricycle to 10,000 Roses beside Lantaw (P10/pax). If you are coming from the airport, there are Cordova bound multicabs (P10/pax) at the main road in front of Savemore, that can take you to Cordova Municipal Hall where you can transfer to a pedicab or tricycle to 10,000 Roses. Or you can grab an Uber or taxi straight here from downtown Cebu, it costs at least P300 for a taxi ride.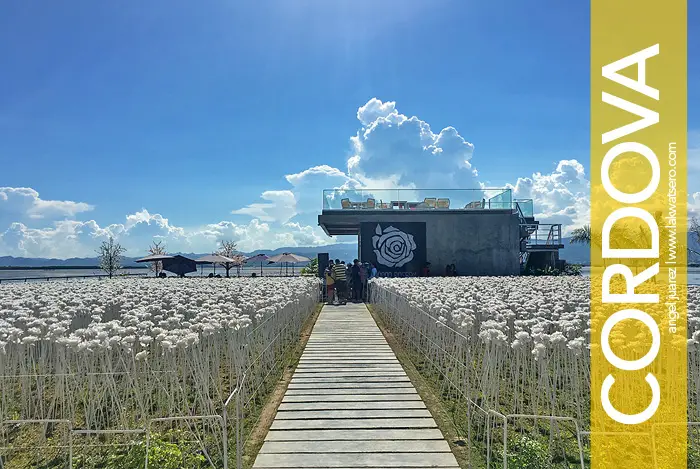 And while in Cordova, you might want to drop by as well to 51,000 Red Roses of Liza's Little Garden which in fact has only 2,000 LED-powered red roses. This spot is located at Cordova Home Village, few kilometers away from the 10,000 Roses Café.