Have you heard of Palwa Ride?
Palwa Ride makes use of "palwa" also known as "palapa" or the petioles of coconut leaves as sled and tracks. It is one of the attractions of Santabucks Eco-Adventure Park of Sta. Catalina in Negros Oriental.
Located along Tanjay – Pamplona Road, Santabucks Eco-Adventure Park is an amusement and nature theme park that opened in 2021. It features ingenious and mechanical rides, and various activities that are native and nature-oriented including Palwa Ride that had gone viral on social media recently.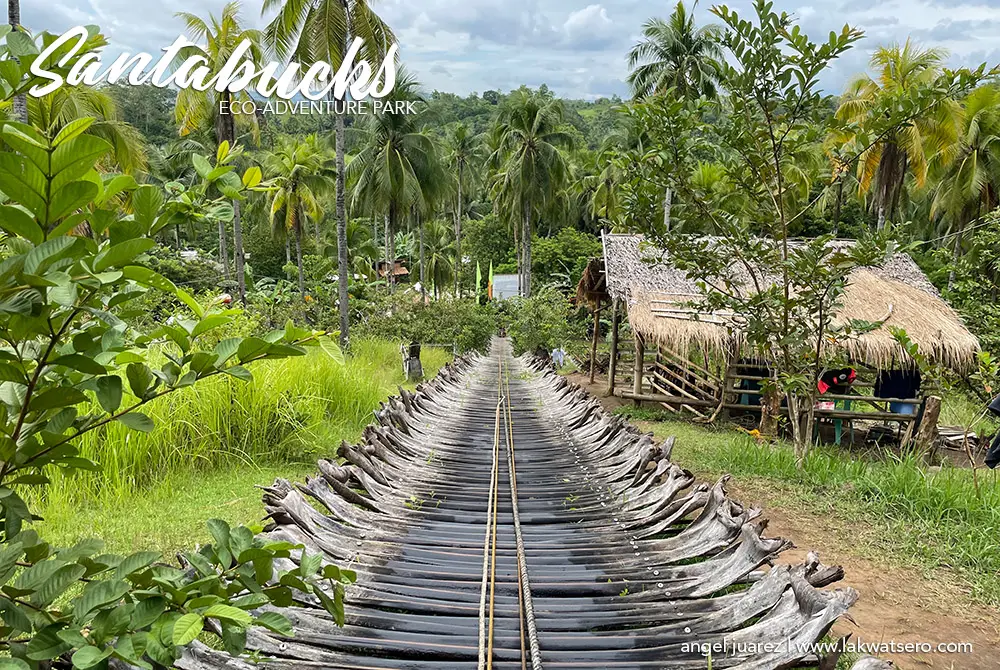 Aside from Palwa Ride, other rides and activities of Santabucks Eco-Adventure Park are the Giant Swing, Spider Web, Noah's Ark, Elevator Love Nest and Horse Back Riding. An in-house restaurant Santabucks Grille is also open daily until 11PM serving barbecues and other grilled foods.
So if you happen to visit the southern part of Negros Island, check out Santabucks Eco-Adventure Park and be mesmerized with the fun and ingenuity that the place offers. This is just one of the many reasons to visit Negros Orienta!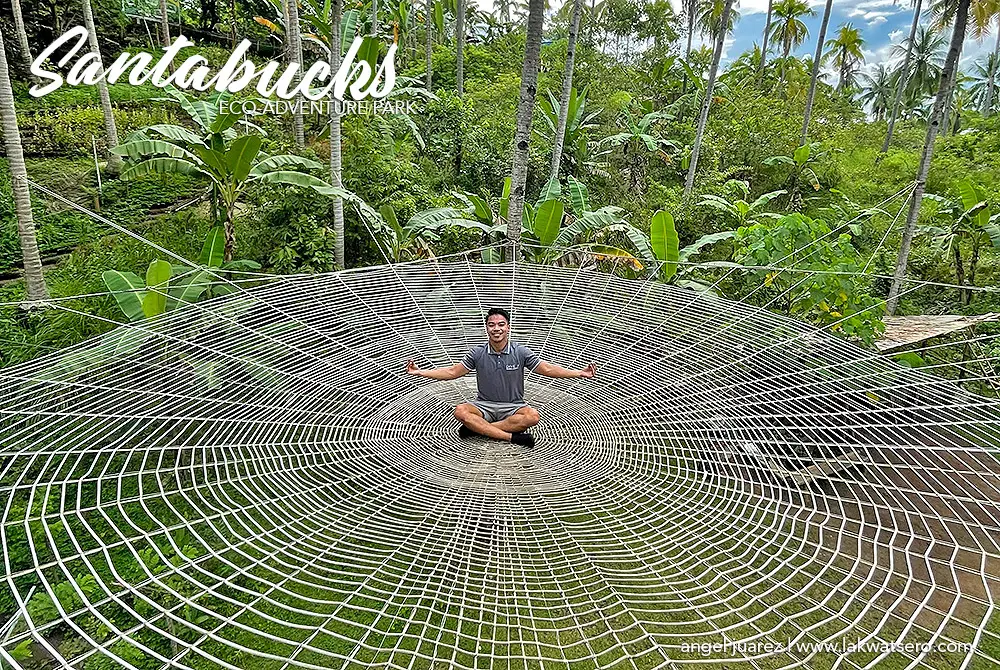 How to Get to Santabucks Eco-Adventure Park
Santabucks Eco-Adventure Park is located along Tanjay-Pamplona Road approximately 12 kilometers away from Bayawan City. If you are coming from Bayawan City, catch a bus to Dumaguete via Tanjay – Pamplona Road or the opposite if coming from Dumaguete City. Ask the driver or conductor to drop you off at Santabucks which is just along the road.
Fees and Operating Hours
Entrance Fee: P100 for adult; P50 for kids (PWD and Senior Citizen discounts are honered)
Rides Fee: P50 per ride
Opening Hours: 10AM to 5PM daily
Santabucks Grille Operating Hours: 5PM to 11PM daily