Just the mention of Maguindanao gives a chill and cold shoulder to most travelers. Truth be told, the province is not a popular tourist destination. Years of armed conflicts and family feuds cast a dark shadow on its potential as a tourism hotspot. Sad reality that still exists today.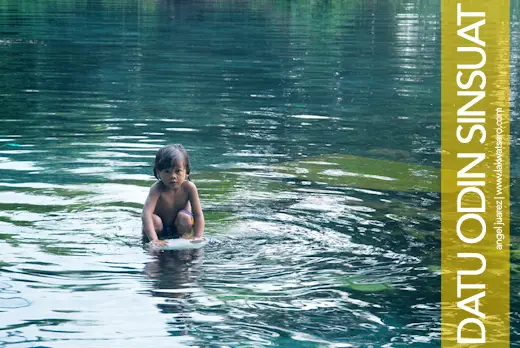 But surprises await those brave souls who choose to explore the province, for it harbors numerous natural attractions, most in their raw state – mountain peaks, waterfalls, rivers, valleys, caves, lakes, lagoons and more.
In Datu Sinsudat alone is Maguindanao's answer to the famed deep blue Enchanted River of Hinatuan in Surigao del Sur – the blue lagoons. Lagoons because there are two known and perhaps more that are yet to be explored by tourists.
Margues Blue Lagoon
Just fifteen minutes from Cotabato City Awang Airport is the small blue lagoon in the village of Margues, few steps from the main road. But unlike the Enchanted River of Hinatuan, Margues Blue Lagoon is undeveloped and on its raw state. The water comes from a natural spring that flows into the stream before settling in Tamontaka River. And since the village has no other source of potable drinking water other than this lagoon, locals fetch their supply here in the early morning or late evening, way before and long after the hard headed bathers flock to the area.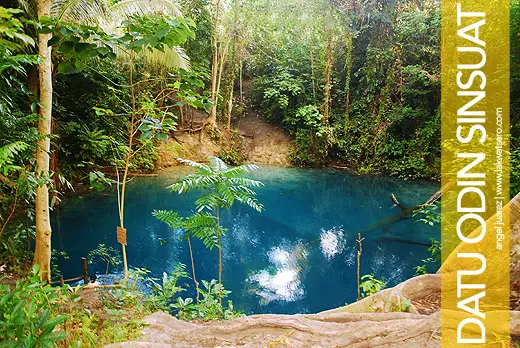 With area of approximately less than 100 square meters, Margues Blue Lagoon pales short in size compared to Hinatuan's pride but its depth is unknown for no one has ever reached its bottom yet. Locals also believe that it is enchanted, an old woman told me that it claims life in occasion.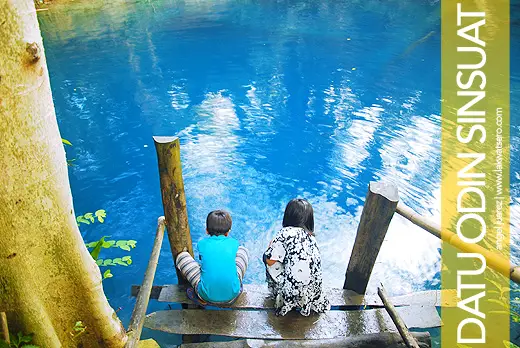 To get here from Cotabato City, catch a multicab bound for Isulan at Awang and get off at Margues Elementary School. The school and the lagoon is on the left side of the road if you are bound for Isulan. There is a small road near the school that leads to this spot, few steps walk from the main highway. Fare is P10 pesos and best time to see it in its bluest is in the morning.
Bitu Blue Lagoon
Not far from Margues Blue Lagoon is yet another blue lagoon in the village of Bitu, accessible via 100 (exactly 100 as I counted it) stone steps down from the highway. Like the one in Margues, it is also the source of drinking water for the village but locals also bathe and wash their clothes here.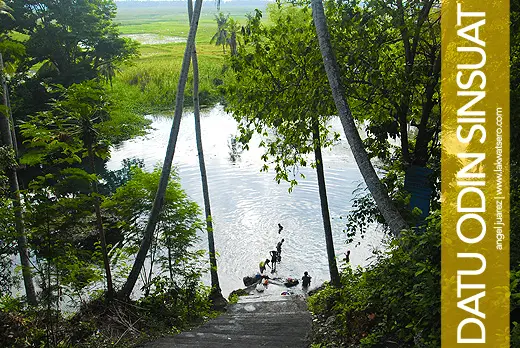 Bitu Blue Lagoon is slightly bigger than its counterpart in the neighboring town and its water also comes from a natural spring with overflow that goes to the rice field and stream that ends in Tamontaka River.
To get here from from Cotabato City, catch a multicab bound for Isulan at Awang and get off at the village of Bitu, before Margues, landmark is a small village with a police detachment on the left side of the road. From here, you can take a fifteen to twenty minutes walk to Margues or the other way around.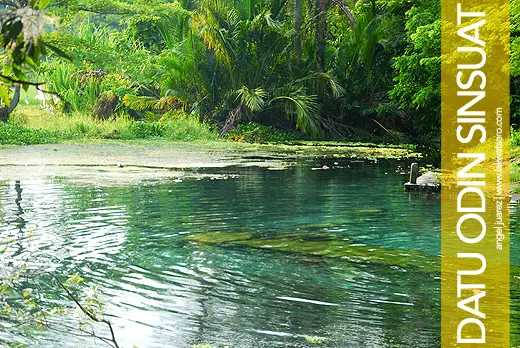 Philippine Airlines flies from Manila to Cotabato City daily. For booking and more information, check out www.philippineairlines.com or follow their Facebook, Instagram and Twitter accounts.