Mag-aso Falls of Antequera is one of more than 20 waterfalls that dot the island province of Bohol and perhaps the most accessible from the provincial capital of Tagbilaran City.
Tucked in the forested area of Barangay Can-omay, Mag-aso Falls is a one level cascade with a height of approximately eight meter. The waters cascade through a layered wall dotted with small pods into a deep natural catch basin ideal for a swim. The pool reflects a beautiful turquoise color during dry and sunny days due to its limestone soil, brown and murky during rainy season.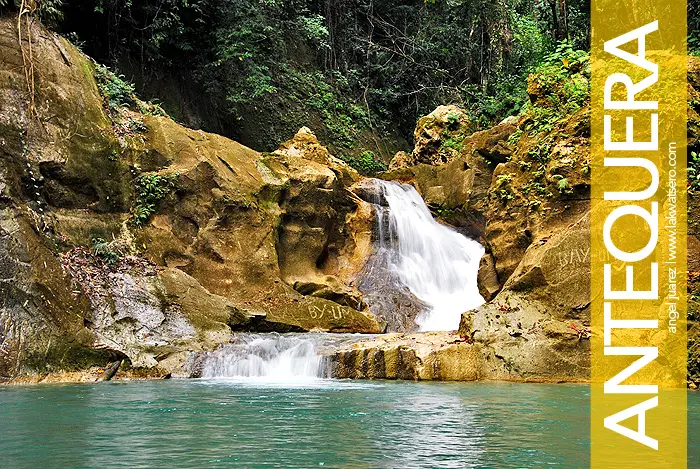 Mag-aso came from the local word "aso" or smoke, this is because the strong drop of the water creates drizzles that resemble smoke.
The town of Antequera sits out of the way of the usual Panglao-Tagbilaran-Loboc-Carmen tourism highway and even the Tubigon-Sagbayan-Carmen route, making Mag-aso Falls generally offbeat and less crowded. There is a high chance of owning the place specially on weekdays or early morning of weekends.
It is said that the powerful earthquake that struck Bohol in 2013 changed the features of this waterfalls making it appear smaller due to the erosion and movement of rocks. Despite all these, Mag-Aso Falls is still a charmer. Its beauty is still worth seeing and its natural pools and jacuzzis, worth dipping in.
While in there, you might want to check out the other attractions of the town including Mandahugan Cave Spring and Inambacan Cave Spring.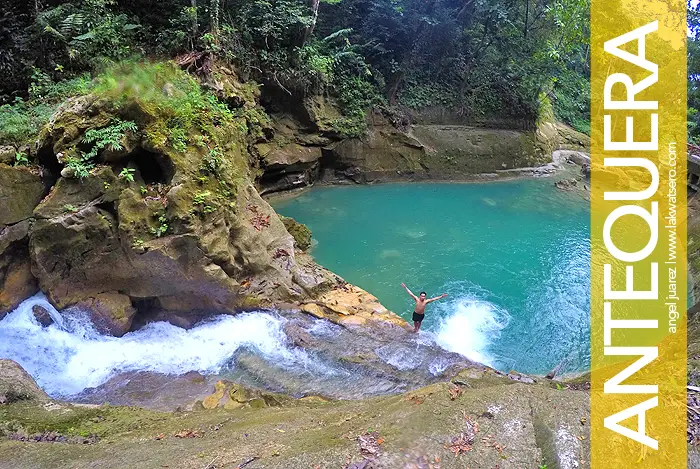 How to Get to Mag-aso Falls of Bohol
At Tagbilaran City, catch a jeep at Cogon Market to Antequera, fare is P25/person
Transfer to a single motorcycle at P25/person (P50/tricycle) one-way, to take you to Mag-aso Falls.
Take the 197 steps going to the waterfalls.
Entrance Fee: P20/person
Tips
You may charter a motorcycle at downtown Antequera for P200 to take you to Mag-aso Falls, Mandahugan Cave Spring, Inambacan Cave Spring and back to downtown.
Be mindful of the current especially on the rainy days. Take extra precautions as there are already reported fatal incident of flash floods when specially when the dam upstream releases water.
*First Published: 21-Oct-2017 | Updates: 25-Jan-2018; 04-Nov-2019