Paracale, a Camarines Norte town made popular by its active gold and copper mining industry, has hidden treasures that are worth more than the precious metals underneath its soil – one of which is Maculabo Island.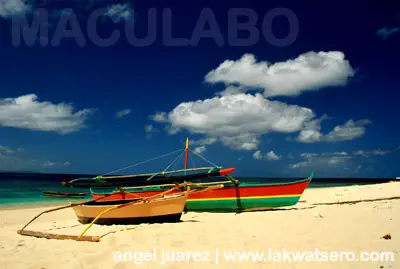 Maculabo, a small island off the coast of Paracale, is approximately 300 hectares in land area. Home to a fishing community, the island is almost an hour boat ride from the fish port of Paracale. It boasts of fine white sand beach on turquoise water, a paradise on its own right.
Lined up on the shore of the island fronting mainland Paracale are concrete structures, a basketball court, an elementary school, and some nipa huts and cottages. Nevertheless, the island is still stunning.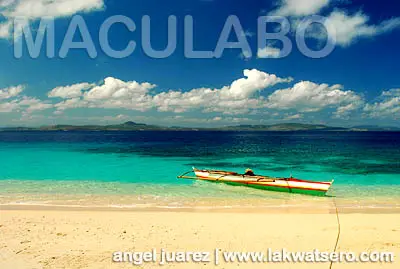 On its eastern side is a hill that offers a perfect 360 degrees view of the place and the neighboring islands of Calaguas Group. The shore on the eastern end is dotted by big rocks. The view of the island from that end is picturesque.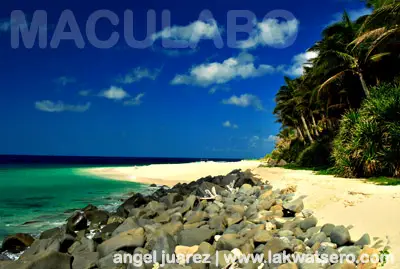 The island is a good sidetrip for those enroute to Mahabang Buhangin in Tinaga Island of Calaguas Group, approximately one hour away by boat. There is mobile signal in the island, albeit intermittent.
Going there, hire a boat from Paracale fishport or hopped in the local's boats going to the island for a minimal fee.