After a couple of days of downtime, Lakwatsero.com is back with a new section. Spots – a new category that will focus more on specific sights, dining, party and entertainment places in any destination.
On its very first feature, Lakwatsero.com will give you a taste of a new extreme find right in the heart of Metropolis.
The LazerXtreme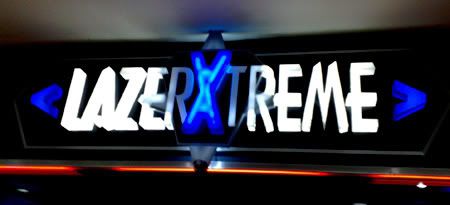 LazerXtreme is the only laser-tag arena in the Philippines today. It promises everyone a new level of fun with their state-of-the-art laser tag equipments set in a futuristic background that features a vast arena with an exciting multi-level design that will take you to a new dimension.
The Game
The game is played in solo or group war mode. In group war, players (maximum of 20) will be divided into groups (two to three groups). Before the game, players will be briefed about the the game, the equipment and the rules before proceeding to an airlock vesting room where they will wear an illuminated vests/battle suits reflecting their group colors with a phaser gun (laser gun). The vest is equipped with laser sensor on the shoulder, back and front which will make the gun inactive when hit by opponents. When a player tags an opponent, he scores depending on which area of opponents' vest his laser beam strikes. Players can also tag and destroy their opponents' bases which counts for a relatively higher score.
At the end of the 15-minute game, players will be ranked according to their scores. The group with the  highest combined points wins the game. A report card showing the score, ranking, vital and arena stats will also be given to each player after the match.

[1] LaserXtreme in Market! Market!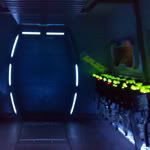 [2] Airlock vesting room.

[3] Players posing before the game. Photo by Poyt.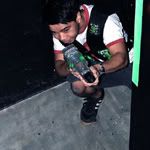 [4] In action. Photo by Poyt.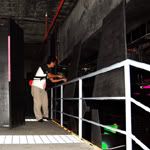 [5] It's play time. Photo by Poyt.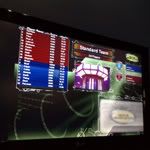 [6] Score board.
Other Info
LazerXtreme is located at the 4th level of Market! Market! In Fort Bonifacio Global City, Taguig. They also offer party packages, meals and function room usage. For rate inquiries and other details you can contact:
Ms. Maureen Scherrie Delantar
Contact No: 09194652654/856-6467
Email:[email protected].
URL: www.lazerxtreme.com.ph
Experience LazerXtreme and feel the euphoria of being in a real life sci-fi battle. It is a game for all ages, gender and for all season (an addition to the list of activities you can do in the country during rainy days).
Lakwatsero Experience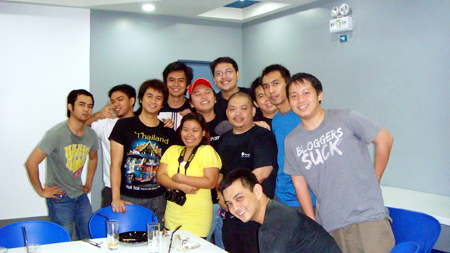 Photo by: Jehzlau
Along with other cool bloggers, Lakwatsero tried LazerXtreme for the event organized by Atheista. Present were Teknostik, BJ, Tanggera, Fritzified, Baratillo Cubao, Fool45, A Bugged Life, Rebel Pixel, Bakla Ako, Jehzlau Concepts, Estelle and her mom Susan. Watch out for the narrative of his first ever laser war game in "My Events".