With 17,508 islands, over 238 million population and 34 provinces, it is without a doubt that Indonesia is one of the most diverse countries in the world. It is a grand melting pot of cultures, traditions, religions and people, making the world's largest archipelago interestingly unique, varied and colorful. And one of the best way to get to appreciate the colors of Indonesia is through their own dances that best showcase the vivid differences of the islands and its people.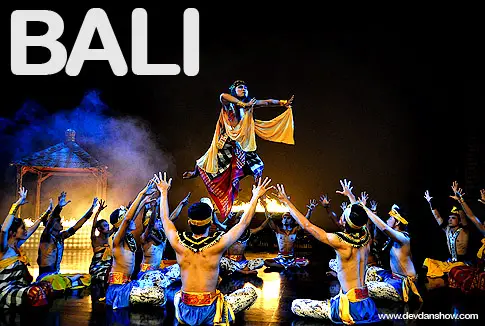 So I am very thankful to Bali Nusa Theater for the invitation and the opportunity of seeing the "Devdan Show: Treasure of Archipelago"  during my short holiday in Bali. It was a night of discovery and appreciation for Indonesian culture, arts and talents. It was one of the highlights of my stay in Grand Mirage Resort Thalasso Bali.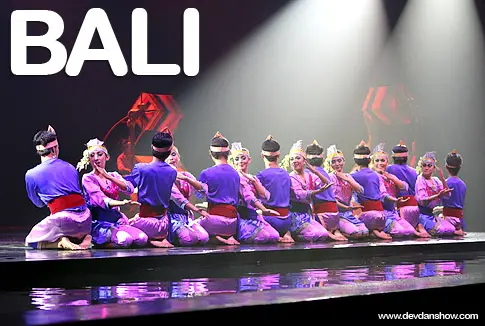 Derived from two Sanskrit words 'Deva' and 'Dhana', meaning "God's Grace", Devdan Show is a 90-minute cultural presentation that features the dances of Indonesia which are considered as God's gifts to its people. It is a spectacular, modern and contemporary acrobatic and dance show that will take the viewers into a magical journey throughout the archipelago focusing on the diversity of cultures of the people of Bali, Sumatra, Java, Borneo and Papua.  A world class performance on a world class stage and effects!
For 90 minutes, we were treated to a visual feast of spectacular artistry, graceful movements, colorful costumes and interesting music of the islands. Throughout the show, I was amazed and astounded by the performances, the diversity of the cultures and the people and the noticeable similarities of Indonesia and the Philippines when it comes to culture and dances. Honestly speaking, it was an amazing show, entertaining and informative. It is definitely a show for all ages!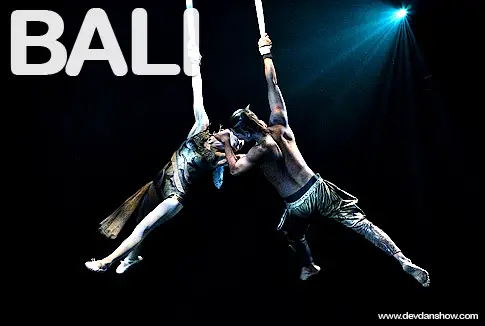 Devdan Show performs at Bali Nusa Dua Theatre four days a week (Monday, Wednesday, Friday, Saturday at 19:00). Ticket price is as low as 55USD for adults and 32USD for kids. Reservations can be made three months in advance thru their website. The show is one of Samabe Resort and Villas All Inclusive Signature Activities and one of Grand Mirage Resort's complimentary gifts if you are staying for at least 12 nights on All Inclusive Package.
* Images courtesy of Devdan Show