Lion's Rock
Ancient City of Sigiriya, Sri Lanka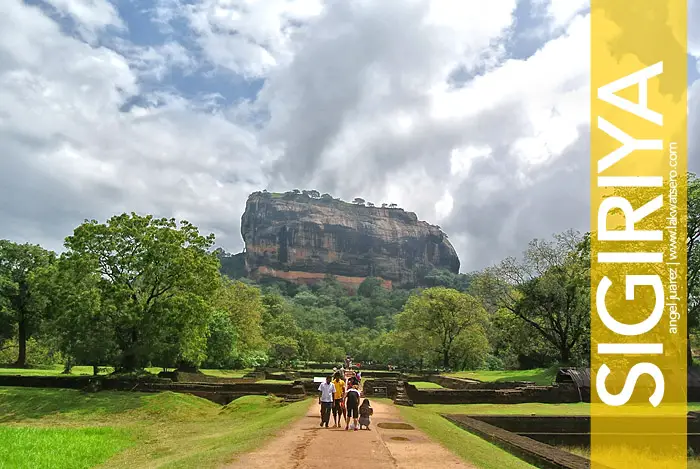 It was a spontaneous trip to Sri Lanka, a country that was not originally in my bucket list. But the positive turn of events led me to this amazing place early this year.
The island nation of Sri Lanka maybe smaller than the Philippines, but a week or two isn't enought to explore the entire country. I, on the other hand, only had three days. Three days to to experience the best that the country has to offer, and I made sure to make the most of it.
So I found myself on a night train from Colombo to Anuradhapura, spent a day in the latter before heading to Sigiriya.
The ancient city of Sigiriya, one of the eight UNESCO World Heritage Sites in Sri Lanka, consists of an ancient castle used by King Kasyapa who ruled the country from 473 to 495 CE. It is the center of Ceylon civilization during its establishment.
The heart of Sigiriya is the Lion's Rock, a massive granite rock standing at 180m high and with a flat summit where King Kasyapa's palace was built. The rock is surrounded by extensive network of gardens, moats, walls and other structures that extend few hundred meters from the base. Today, what remain's in the rock top palace are ruins of the ancient civilization that once thrives there.
Here's a snapshot of the famous Lion's Rock taken from the garden at the ground. Going up the rock top palace, there are series of galleries and bricks staircases that provide access to the site.