Ghorepani Poon Hill Trek

Nepal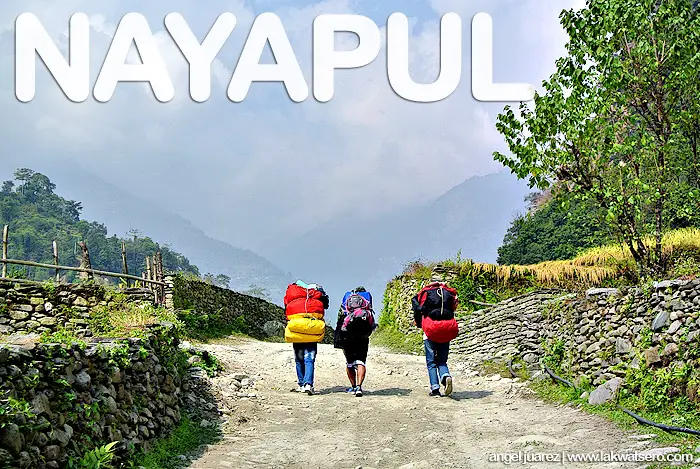 Nested at 1,060 meters above sea level in the boundary of Baglung and Kaski Districts of Nepal is the small town of Nayapul, the common gateway to Annapurna Mountain Range. It is where trekkers usually start their journey to various peaks and attractions in the Annapurna side of the Himalayas. It was where I started the trek to Ghorepani's Poon Hill.
Along with my Nepali guide Lok, the first day of my compressed three-day Poon Hill trek started early as we took the one and a half bus ride from Pokhara to Nayapul on one sunny day of November 2013. I couldn't contain my excitement then, for it was the start of my short journey to get closer to Himalayas.
The first day includes a four-hour walk from Nayapul to Tirkedhunga located 1,540 meters above sea level. It was around 500 meters climb in approximately six kilometer of gradually ascending trail. The road to Tirkedhunga guarantees amazing scenery of Nepal's countryside – rice terraces, traditional Nepali houses and beautiful view of the mountains.
Here's a snapshot of Nepali porters en route to Tirkedhunga. Oblivious of the sun, the weight on their shoulders and the ascending trail, the trek from Nayapul to Tirkedhunga seems to be an easy one for them.