Mt. Palay-Palay  National Park

Maragondon-Ternate (Cavite) and Nasugbu (Batangas)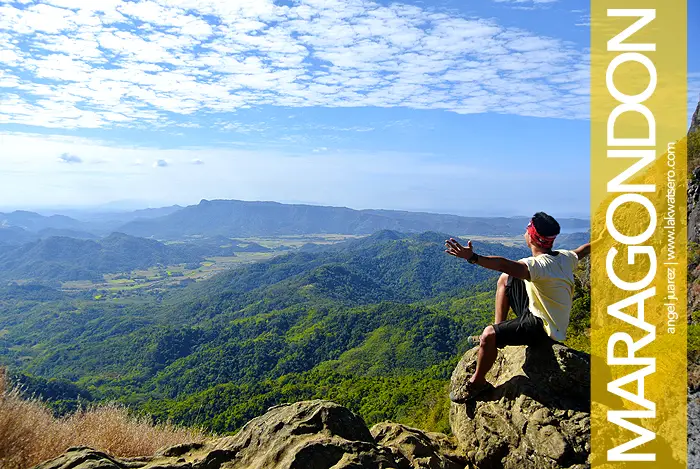 Unleash the mountaineer in you and discover your love for the mountains at Mt. Palay-Palay National Park.
Mt. Palay-Palay is a scenic mountain range in Maragondon, Cavite, bordering the towns of Ternate and Nasugbu in the Province of Batangas. It is famous for the iconic Pico de Loro, named after a protruding rock that resembles a parrot's beak which is easily accessible from the summit.
Mt. Palay-Palay's friendly trails make it an ideal climb for climbers of all levels. Its summit stands at 664 meters above sea level, offering 360-degree unobstructed view of Cavite, Batangas, Laguna and Manila Bay with the islands of Lumbones, Carabao and the historic Corregidor.
 A day hike to Mt. Palay-Palay's Pico de Loro can be easily organized from Manila under P700 budget. The trek to the summit usually starts from the main highway (Magnetic Hill) in Ternate and takes at least three hours. Pico de Loro can be scaled via an established trail from the summit that culminates to a quite challenging assault to the rock. One needs to rappel carefully to reach the flat top of Pico de Loro, challenging as it is but the feat is truly rewarding.
The descent is usually on the same trail going up but others prefer to traverse the mountain to the town of Nasugbu, like we did early this year. The trails are readable so guide is not required.
The trek to Mt. Palay-Palay / Pico de Loro is an easy one and yet the view on the summit is unparalleled and the experience is truly one for the books. This is a perfect climb for the newbies, a rite of passage, that guarantees to awaken their love for the mountains.