"Hindi choice ang pagiging mabuti! Dahil yun ang dapat!"
Words of Victor Vicente at the middle of the play, during his confrontation with Kakai and right before class adviser Fraser Salomon gave the audience the chance to stop the game. Sad to say, majority of the viewers didn't get the message.
I understand that it was just a show, that everyone who went there expected to get the best out of what they paid for. But more than a show, it is a social experiment. Battalia Royale is an interactive play and us, as viewers had the power to change the outcome of the game if we only said NO and let Class Hope live.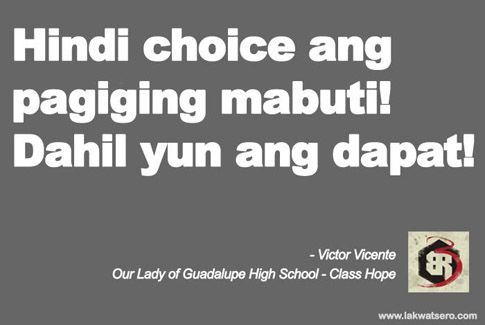 So I went back to the last staging of Battalia Royale 3 at Museo Pambata with the sole purpose of voting to stop the game. Unfortunately, we lacked numbers and the game went on. Blood flowed, screams echoed in the four corners of Museo Pambata, innocent lives lost. So I walked out and went home early because I didn't want to see their sufferings again and again and again. After all, I have seen it thrice already.
I am sorry Jessica! I am sorry Victor! I am sorry Ina! I am sorry Rhae! I am sorry Sanya! I am sorry Julius! I am sorry Timothy! I am sorry Nurse Aiza! And to all innocent souls who were trapped in the complicated game. You were all victims of the cruel world of Battalia Royale. Yes you were all victims – Basti, Kakai, June, Paola, Rodel and everyone. And we were all accomplice. Sorry 🙁
Anyway, at the end of the day. Battalia Royale is is still a fiction, a play… And for that, I congratulate Sipat Lawin Ensemble. Hat's off to all the actors, staff and crew of Battalia Royale 3 for the successful staging! You all did a great job!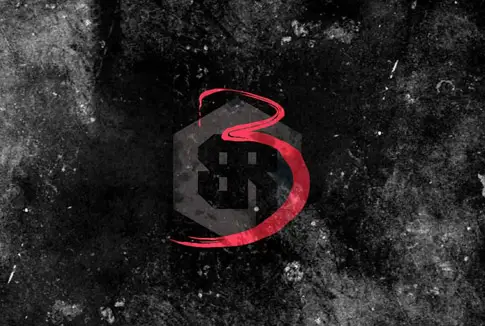 What is Battalia Royale?
Battalia Royale is a local adaptation of Koushun Takami novel, Battle Royale, and the movie of the same name, although Battalia Royale has not been granted an official license by either the author (Koushun Takami) or the film company (Toei Company, LTD). In this loose adaptation, a batch of high school students from the fictional Our Lady of Guadalupe High School Manila, embark on a class trip only to be hijacked and forced in a kill-or-be-killed game. Only one survives the game, and each night presents a different winner of the game. An ongoing prequel can also be followed at Our Lady of Guadalupe High School's Facebook page http://www.facebook.com/OLGHSManila and http://battaliaroyale.wordpress.com.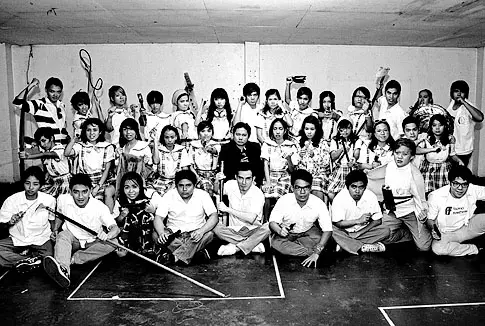 To know more about Battalia Royale, check out https://www.facebook.com/battaliaroyale and http://battaliaroyale.wordpress.com/ or read my blog post https://www.lakwatsero.com/info/events/blood-flood-battalia-royale-3-underground/. Support independent theater!
By the way, I hope the lighthouse girls ate the donuts that I left in the drawer ;P