"You can see them, they can't see you. You can't touch them, they can push you. Be Alert!"
That is one of the rules of Battalia Royale 3 that debuted September 14th at Museo Pambata!
It was my first time to watch the show since I heard it from a friend earlier this year. So when the show schedule was published, I hurriedly reserved a ticket for their maiden run, paid it via GCash and voila, I got my Underground Access Badge on my email.
Came September 14th, I was already at Museo Pambata before 7PM. I bought a survival kit and a character card of Laila Kiriyama Torres-Ocampo, my bet as the sole winner of the death game.
The show started a little over 7PM with a briefing from Frason Salamon himself (portrayed by Gabe Mercado). At the opening, we were given an opportunity to act as we were all instructed to die. The one with the most amazing acting won a prize. The young and enthusiastic crowd did, including me 🙂 I wasn't good at acting but at least I tried.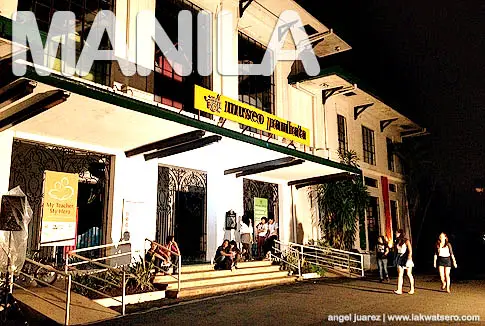 What is Battalia Royale?
Furthering Sipat Lawin Ensemble's philosophy of theater beyond the fourth wall, Battalia Royale is the biggest edge, or collaborative performance in the country. A close to a hundred member cast and crew includes graduates from theater groups Mapua Tekno Teatro of Mapua Institute of Technology and Dulaang Perpetual of University of Perpetual Help Delta, as well as three writers from Australia, in addition to company members of Sipat Lawin Ensemble. The performance serves an experiment in alternative theater space, as well as training ground for budding theatrical talent.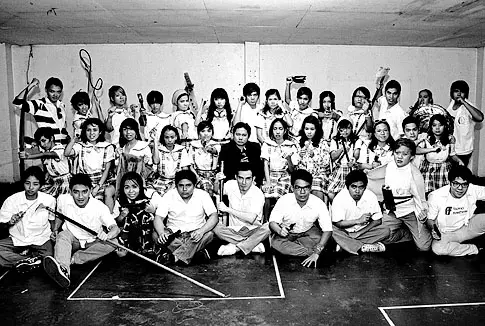 Battalia Royale is a local adaptation of Koushun Takami novel, Battle Royale, and the movie of the same name, although Battalia Royale has not been granted an official license by either the author (Koushun Takami) or the film company (Toei Company, LTD). In this loose adaptation, a batch of high school students from the fictional Our Lady of Guadalupe High School Manila, embark on a class trip only to be hijacked and forced in a kill-or-be-killed game. Only one survives the game, and each night presents a different winner of the game. An ongoing prequel can also be followed at Our Lady of Guadalupe High School's Facebook page http://www.facebook.com/OLGHSManila and http://battaliaroyale.wordpress.com.
For this staging of Battalia Royale, dubbed version 3.0, director JK Anicoche envisions it to have a more dangerous feel for players and audience alike. No cellphones or cameras allowed this time around, to give it a more underground feel. Leave all comfort at the gate, as this is one performance that you will have to run, walk, maybe even battle to see.
The Maiden Show
"Move!!!! Move!!!!"
The guards and marshals shouted as we scrambled and ran from scene to scene. As expected, there were lots of running and walking. The crowd laughed, teased, angered and saddened by the various scenes. The actors are pretty good. I personally like the scenes of Yna and Kakai; Rodel and Rhae; and Kakai and Victor. In the middle of the show though, my bet Laila died. Then after a while, it rained. Sad to say, the unfriendly weather called the show off.
They say we can still watch the other scheduled performances using our September 14 access badge. I say, I will definitely find time to see it again.
Update! Update! (Side Scenes)
I was able to return last Friday to do some Easter Egg hunting in Battalia Royale 3 and I was quite surprise to witness a lot of amazing side scenes. For those seeing it the second time, stay away from the crowd and see these amazing prequels and side scenes.
Kiriyama Girls' short encounters with Kalil and Rodel.
How Jessica's group was formed and how she tried to convince Laila, Mac, Kalil, Rodel, Alab and Kakai to join the group.
Victor tried to protect Ina. But Ina was so afraid that she ran away and eventually met Kakai at the greenhouse.
After the death of Mac & Laila, a big internal conflict almost break the Kiriyama group apart.
Rodel and Victor had a short encounter at the early part of the game.
Bestfriends Kakai and Laila's encounter
Kalil's offer of alliance with Kakai.
Victor dropping by in the room where Julius set his base.
Rodel and Rhae's chase scenes at the start of the game.
Co-athletes Rodel and Ricardo's encounter.
Justine Bieber talk between Laila and Mac.
Victor's interaction with most major characters including Ina, Jun, Julius, Sophia and Jessica.
June and Alab's encounter with Ricardo who was asking for food. Alab replied that he no longer have "gummy worms".
Erlat & Sanya were able to shoo away Basti and Paula from the lighthouse to protect Jessica's group.
Lakhi and Julius' arguments on whether to let other people in the room.
The emotional talk of Jess and Victor at The Lighthouse.
Follow the Kiriyima girls to see Sanya's good heart; Carmina, Paola and Erlat's funny conversations and dialogues.
Sanya tried to talk to Salomon Fraser.
Catch Carmina's revelations on her virginity and rumored pregnancy.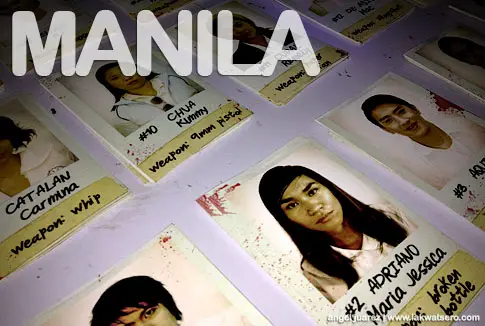 Schedule of Performances
Battalia Royale are set to perform on September 14,15, 16, 21, 22, 23, 28, 29 and 30th at Museo Pambata in Roxas Boulevard Manila (unless otherwise stated). Underground Access Badge reserved online costs P350.00 while walk-in ticket/access pass price costs P450.00. Check out http://www.facebook.com/sle.ticketroyale for ticket reservation.
Rules
Battalia Royale is strictly Rated-17.
Watch at your own risk.
Safety first.
Keep your hands to yourself.
Fight and/or negotiate for a good view of the subjects.
You can see them, they can't see you. You can't touch them, they can push you. Be Alert!
Follow drills by the B3 guards. In case of emergency, notify guards.
If you want to leave B3 premises, notify guards. Access will be forfeited.
Strictly no taking of photos and videos inside B3 premises. Access will be forfeited. Photos and video posting of B3 action online is strictly forbidden. B3 is underground. We will track you down.
B3 bouncers, guards and surveillance cameras are everywhere. FYI.
Check out their Facebook pages https://www.facebook.com/battaliaroyale and https://www.facebook.com/sipatlawinensemble or follow @Battalia3 and @SipatLawin on Twitter and Instagram to get more updates and information.
*Other information taken from Battalia Royale 3 Press Release