Europe is a dream destination for most travelers, non-European of course. Who doesn't want to visit the Eiffel Tower in Paris, Colosseum of Rome, piazza and palazzo of Florence, gondolas of Venice, Duomo of Milan, museums of Vienna, historic buildings and cathedrals of Frankfurt, castles of Heidelberg, alps of Switzerland, St. Peter Square of Vatican or the grandiose churches of Barcelona. If these spots still don't excite you, I can think of more reasons. But I bet there is no need, I know you've been dreaming of these places. I should know because admittedly, I do! I do dream of seeing them with my very own eyes. Yes, Europe has always been my ultimate dream!
Last year, I almost fulfill that dream, I was all set to go to Europe upon the invitation of Ate Claudia. Almost everything was already set – trip itinerary, airline bookings, hotel reservations, train schedules, countries to be visited and other important details. We already have our round-trip airline tickets; we've made inquiries to Eurail for cross country trips; and we've already booked our Frankfurt, Venice and Vienna hotels through Venere. But for some unavoidable reason, which was due to my mistakes on visa application, my European dream didn't push through.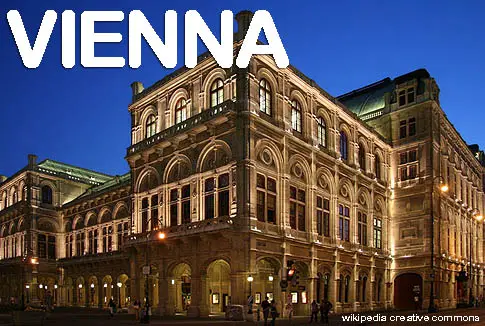 I was sad, frustrated and disappointed. My mind was already set for Europe but the dream seemed to be elusive. Today, the dream remains a dream, and I am hoping that in the coming new year is the realization of this dream. So my eyes are all set next year to my dream continent, hopeful that my feet will finally touch the European ground.
So I am writing this post as a milestone looking forward to a fulfillment of my Euro dream. And while my excitement is starting to buildup, let me share with you the top five places in my European bucket list.
Vienna
The capital and largest city of Austria, Vienna is the economic, cultural and political center of the province. They say that Vienna, specially its historic city center, is an open air museum. The city center is inscribed in UNESCO World Heritage List with its rich architectural ensembles, including Baroque castles and gardens, and the late-19th-century Ringstrasse lined with grandiose buildings, monuments, parks and other structures.
The thought of sitting in a cafe, enjoying my serving of Schnitzel, some sausages as well as Sachertorte, Apfelstrudel and a cup of Viennese coffee excites me! Just the thought of it gives me the wow feeling! What more to visit its famous attractions like the Rathaus, Hofburg Palace, Schönbrunn Palace, Austrian Parliament Building, State Opera (Staatsoper), St. Charles's Church (Karlskirche), Belvedere Palace, Kunsthistorisches Museum, Vienna State Opera, St. Stephen's Cathedral, Donaustadt and all the beautiful monuments and structures of this beautiful city!
Berlin
The German capital of Berlin is a modern city with tumultuous yet vibrant past. Famous for the 160-kilometer-long stretch of wall that separates the divided east and west, the city has evolved into a cosmopolitan city since the wall collapsed in 1989. It is now a dazzling city with numerous museums, galleries, theaters, palaces, street arts, active nightlife and other significant interest.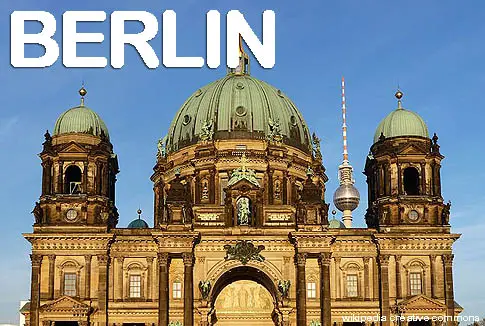 Some of the notable spots in Berlin are the Charlottenburg Palace, Fernsehturm Berlin, Holocaust Memorial, Neue Wache, Reichstag Building, Berlin Cathedral, Alte National Galerie, Potsdamer Platz and Brandenburg Gate. Well I guess I already have my eye on where to stay during my visit in Berlin.
Paris
Paris is the capital city of France, a historic and beautiful old city where large part of is inscribe in the UNESCO World Heritage Site List. It is a cosmopolitan city of more than 2.2 million people, and is dubbed as the City of Light (La Ville Lumière) and the Fashion Capital of the world being home to some of the world's most luxurious brands such as Dior, Chanel, Yves Saint-Laurent and Guerlain.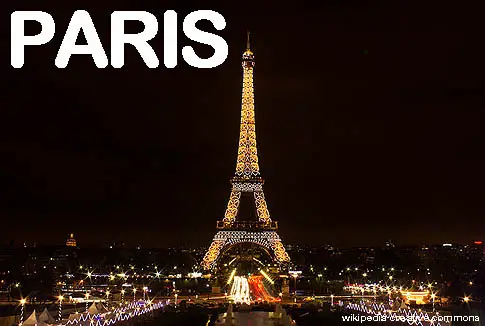 I can think of many reasons to visit Paris and like other else, the Eiffel Tower is on top of the list. But Paris is more than the famous tower, there is also the Arc de Triomphe, Pyramid of the Louvre, the Opéra Garnier, Notre-Dame de Paris, Basilique du Sacré-Cœur, Chapel of the Invalides as well as museums, monuments and other historical landmarks.
Rome
Rome is the capital city of Italy. Like many other European cities, it is historical and beautiful. But of all the cities in Europe, it is the most historic. Its history spans more than two and a half thousand years that is why it is dubbed as the Eternal City, the oldest continuously occupied cities in Europe. It's city center is also inscribed in UNESCO World Heritage Site List.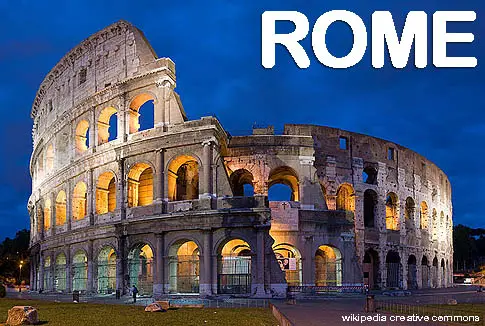 I have known Rome for the Colosseum, the largest amphitheater in the world and considered as one of the greatest works of Roman architecture and engineering. But aside from the Colosseum, Rome is dotted with countless magnificent and iconic structures and landmarks such as the Pantheon, Castel Sant'Angelo, St. Peter's Basilica, Trevi Fountain, Piazza della Repubblica, Basilica of San Paolo Fuori Le Mura and Monument to Vittorio Emanuele II among others.
Santorini
Santorini is a volcanic island dotted with candy-colored houses overlooking the vast Mediterranean Sea. The whole complex of islands that comprises Santorini is an active volcano with its last eruption recorded some 3,600 years ago.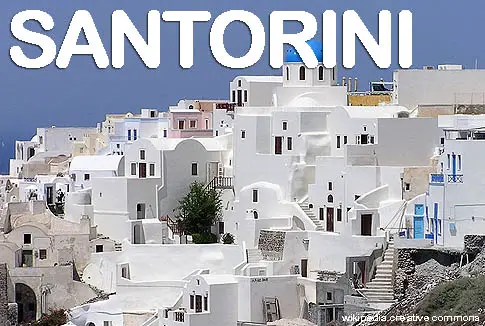 Santorini is famous for its scenic and panoramic views, the picturesque sunset in the town of Oia, stunning beaches and of course the beautifully designed and colorful structures that dot the cliff side. It is a dream destination in Greece for most Filipinos, in fact numerous local structures are inspired by the place. It is my dream destination in Greece!
*Images are from Wikipedia, used under Creative Commons Attribution