The Province of Rizal is home to a lot of private resorts and one that is currently making abuzz is The Orchard Villa Morong, just half and an hour away from the Metro.
Located along Lambingan Road in Barangay San Guillermo, just as you enter Morong via Teresa from Antipolo City, The Orchard Villa is a private resort that offers a relaxing refuge from the hustle and bustle of the city. It is an oasis in the middle of a community, discreet and peaceful.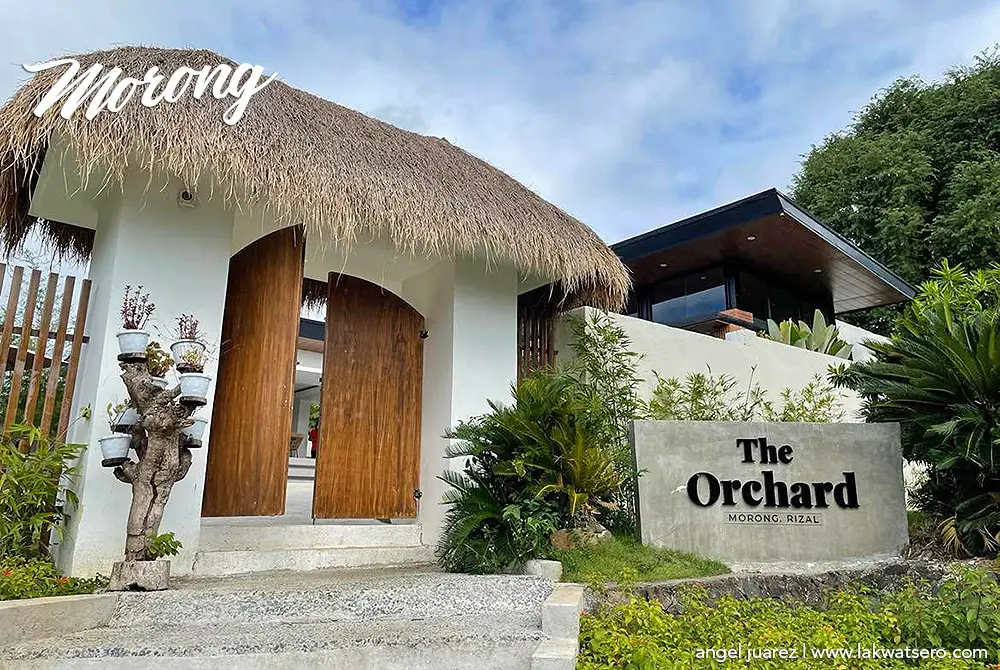 The property was built in September of 2021, it has three (3) air-conditioned sleeping areas; a living area with large screen TV and couches; a non-heated swimming pool approximately 4m x 10m dimension; a day lounge; a full outdoor kitchen with with refrigerator, microwave oven, stoves, water dispenser, grill and kitchen equipment; two (2) ensuite bathrooms; two (2) powder rooms; an outdoor shower; spacious parking area and lawn.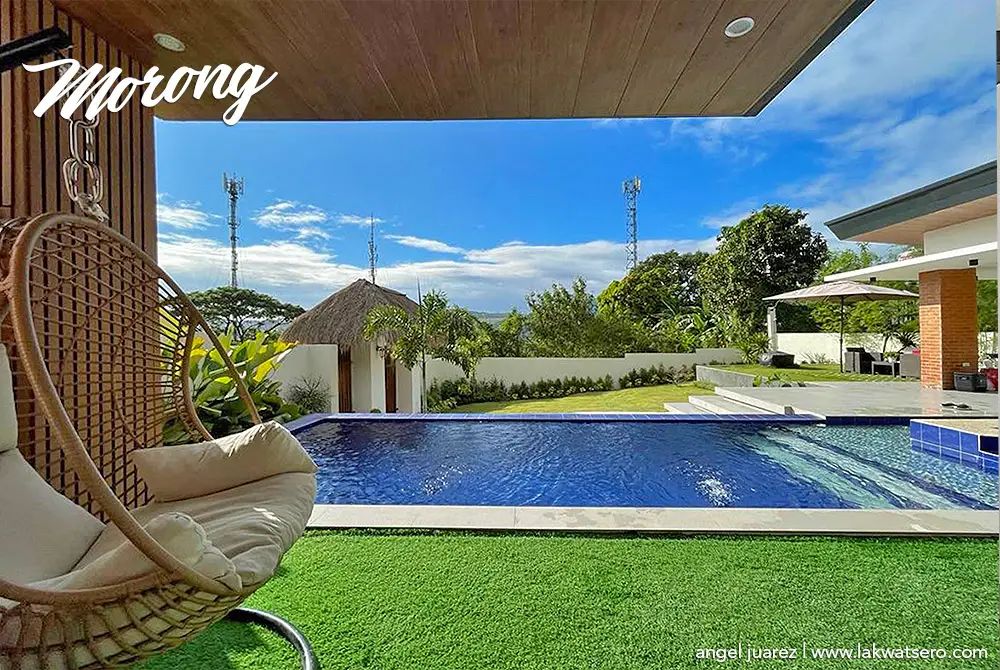 Surprises await in The Orchard Villa like the complimentary basket of goodies that welcomes guest. This is a place that promises and a fun-filled escape, yet it delivers more!
The property is ideal for small group, be it a day, overnight or multi-day event. Maximum occupancy for now due to COVID-19 restrictions is 12 persons. You may bring or cook your own food, the kitchen and bar are for your free use. Pets are not allowed.
The Orchard Villa is currently listed on AirBnB at around P18,000+ per night but you can also contact them directly on Facebook. For inquiries, booking or more information, message them directly or check out their pages:
Facebook Page: https://www.facebook.com/theorchardvilla
AirBnB: https://www.airbnb.com/h/theorchardvilla
Contact No: +63956-8565882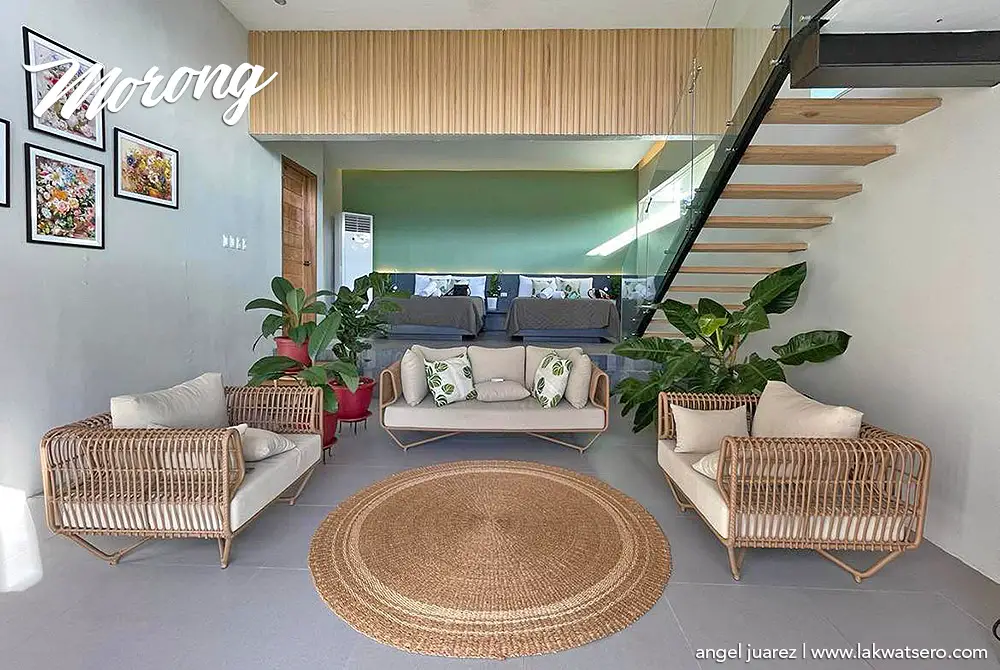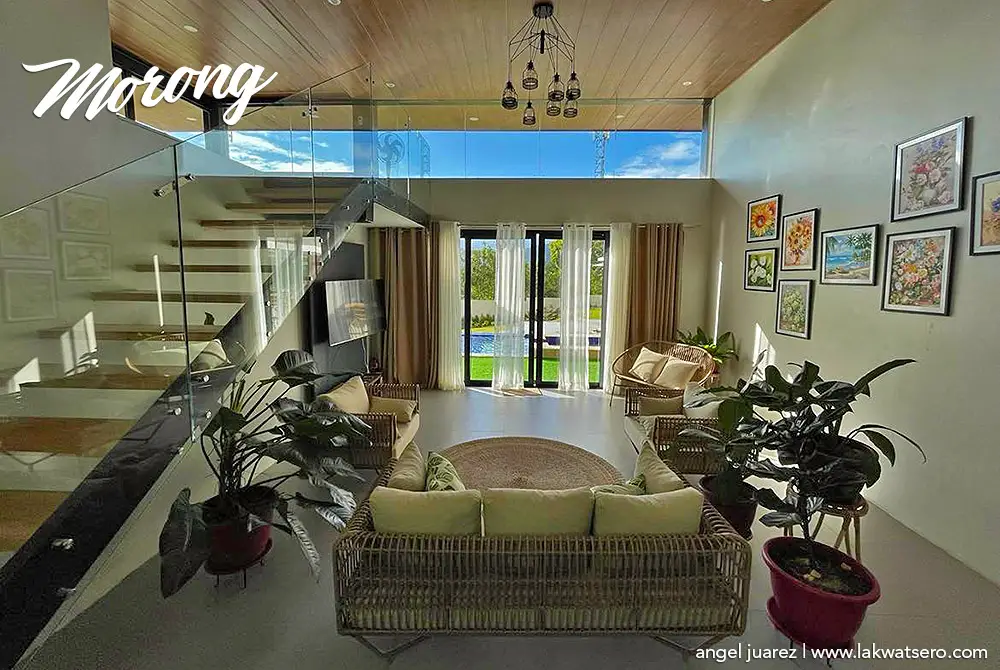 How to Get to The Orchard Villa Morong
The Orchard Villa is on Waze. You can reach the property via Antipolo City or via Morong Poblacion and Manila East Road.
Via Antipolo
If you are planning to bring your own car, you may drive all the way to Antipolo City and enter Morong via Teresa then turn right at De Jesus Street after Morong Arc and then left in Lambingan Road, The Orchard Villa is around 500 meters on your left.
Via Morong Poblacion / Manila East Road
If you are taking Manila East Road from Manila, turn left at Martinez Street and follow the road towards Lambingan / San Guillermo, The Orchard Villa is around 3.5 kilometers away from the main road on your right.