Race to Boracay
More than 500 kart drivers are expected to compete to the biggest motorsports event Manila has ever seen – the City Kart's Racing's (CKR) "Race to Boracay!"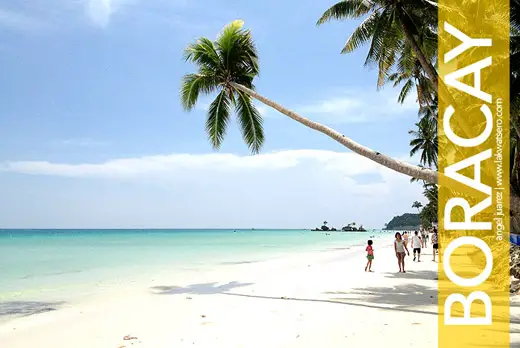 The first major event of CKR this year, "Race to Boracay" is not only a racing competition but also a perfect occasion to meet and mingle with fellow speed enthusiasts.It involves four stages: the qualifying round where all participants will be given five chances to come up with their best lap time using karts fitted with soft compound tires; the pre-final round where the top 200 drivers base on their lap time qualify; the finals with the top 50 racers; and the grand final round where the top ten will race for the title of the "Fastest Driver".
The competition is divided into two classes: Juniors (13 to 17 years old) and Adults (18 years old and above). Winners of each class will take home a 3-day-2-night hotel voucher and round-trip airfare for two to Boracay. Special treats are also in store for the two runners up while other drivers will get a chance to win goodies in the raffle.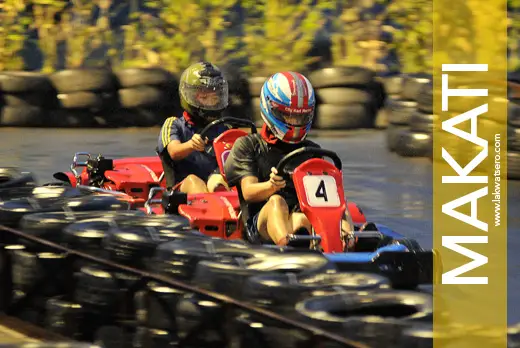 Precision is guaranteed in the competition with the help of CKR's state-of-the-art timing system which records lap times up to the thousandth of a second. So it will definitely be fun to compare lap times with the other contenders and find out exactly where you rank. There is no need to be in the track all the time with CKR mobile application for its timing system where you can monitor the numbers anytime, anywhere!
How to Join
To join the competition, an entry fee is reasonably priced at P3,900 which includes five qualifying rounds. Qualifying rounds are set everyday from 3PM to 11PM (except the afternoon of Saturday and Sunday) from October 23 to November 14. Meanwhile, pre-final is set on November 22. Finals, grand final including the awarding and raffle is scheduled on November 23.
City Kart Racing's Race to Boracay is supported by tsikot.com, autoindustriya.com, C! Magazine, ourawesomeplanet.com and wheninmanila.com.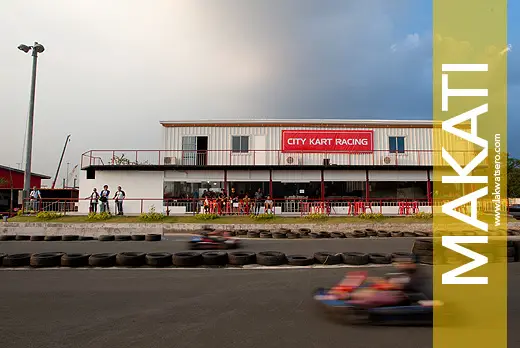 About City Kart Racing
CKR's 700-meter kart track combines straights and technical turns for the driving pleasure of both beginners and advanced drivers. With a bridge, a tunnel and sweeping corners, its is one of the best tracks CKR chairman Jean-Marc Freihuber has ever designed. With priority on safety, CKR was built on strict European standards.
Safety requires that drivers can step on pedals properly so the minimum height requirement is set at 120 centimeters or four feet. CKR has karts for both adults and kids. Those who want to take racing a notch higher can enroll in karting classes conducted regularly for cadet and junior levels or even sign up with their racing team. CKR's home team travels all over the world for the love of karting and they have competed so far in Japan, Macau, Indonesia, Malaysia, France and Italy. The team offers arrive-and-drive services and focuses on highly motivated aspiring champions and even beginners.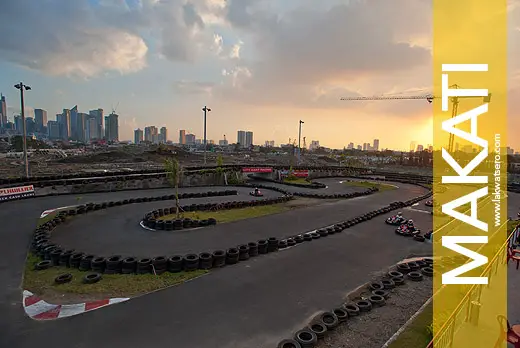 With its facilities and various function halls, CKR is an ideal venue for team building activities and corporate events. Events lined up for the rest of the year include karting clinics on October 26, November 22 and December 13. Meanwhile, a six-hour endurance race is scheduled on December 21.
CKR is open from 3PM to 11PM during Mondays to Thursdays and from 10AM to 12MN during Fridays to Sundays. It is located in Circuit Makati, Barangay Carmona, Makati City. Reservation is a must. For more information, call (0917) 4551060 or log on to www.citykartracing.com.