The first and last time I attended the fireworks competition was during the second year of the La Mancha's World Pyro Olympics in 2007. It was a showcase of captivating fireworks display, and indeed the greatest show on Earth. This year, I am expecting to witness another displays of brilliant lights, but this time with the Second Philippine International Pyromusical Competition.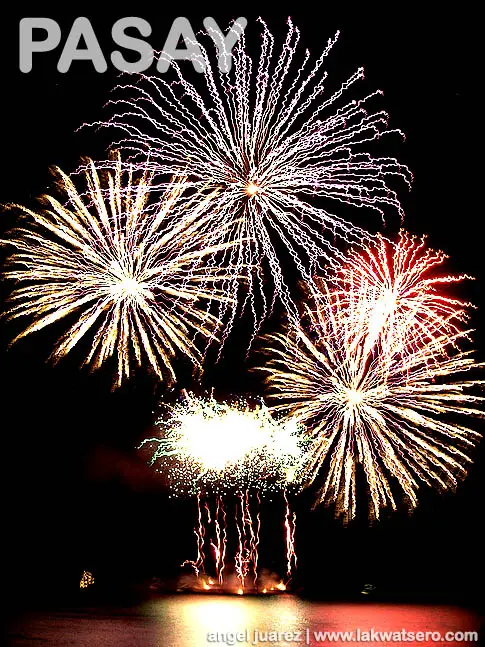 This coming weekend, February 12, 2011, and the succeeding four more Saturdays, all roads lead to the SM Mall of Asia in Pasay City, for the annual event of spectacle of lights and colors in the scenic Manila Bay, where some of the world's high caliber pyrotechnic experts are expected to paint the sky with brilliant burst of vivid colors.
Ten participating countries are scheduled to paint Manila's sky with their masterpieces on the following schedule:
February 12: South Korea (7PM) / Spain (8PM)
February 19: Portugal (7PM) /United Kingdom (8PM)
February 26: China (7PM) / France (8PM)
March 5: Japan (7PM) / Canada (8PM)
March 12: Australia (7PM) / Philippines (8PM)
Tickets are available at SM Tickets (02-470-2222), Ticket Net (02-911-5555) and Ticket World (02-891-9999). Ticket rates are: VIP (w/ dinner) P1,500; VIP P500; Gold P200; and Silver P100. For more information and restaurant reservation visit their website at www.pyrophilippines.com.
For information on how to get to SM Mall of Asia, Gael Hilotin of The Pinay Solo Backpacker's post will be of great help! See you in Mall of Asia this Saturday! 🙂