Well, you better be!
A total of fifteen new full length and ten short digital films will be screened from July 26 to August 4, 2013 at the Cultural Center of the Philippines, Trinoma, and Greenbelt Cinemas for the ninth year staging of the most anticipated independent film festival in the country.
This year's line up is as interesting and as promising as the previous editions. Take time to read the synopsis of each finalist so you'll have idea on what to expect and which one to watch! See you in Cinemalaya 2013!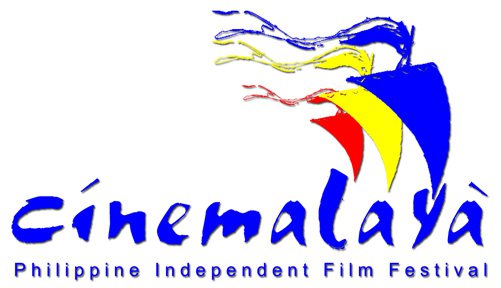 NEW BREED CATEGORY
Babagwa (The Spider's Lair) by Jason Paul Laxamana
An Internet scammer falls in love with a wealthy old maid while trying to swindle her using a fake Facebook profile.
Debosyon by Alvin B. Yapan
Mando, a Bikolano devotee of Ina, Virgin of Peñafrancia, Patroness of Bikolandia, injures himself in the middle of the forest at the foot of the Mayon Volcano.  He will be nursed back to health by a mysterious woman, Salome, living there.  They will fall in love with each other.  But when Mando invites her to come with him to the plains, Salome refuses, saying a curse prohibits her from leaving the forest.  Salome holds a secret that will devastate Mando's love for her.  Mando relies on his devotion to the Virgin of Peñafrancia to lift the curse, making him realize just how inextricably linked are the virtues of love and faith.
Instant Mommy by Leo Abaya
In order to solve a personal predicament, Bechayda, a wardrobe assistant in TV commercials, pretends to be pregnant.
The film is one summer's journey with her as she reaches the fateful decision amidst a highly visualized world where the video screen not only reigns supreme but is also the frame within which a usually unsuspecting public accesses the content of image-makers.
Nuwebe by Joseph Israel M. Laban
Inspired by the actual story of one of the youngest mothers in Philippine history, the film follows the story of Krista who at the tender age of 9 got pregnant from the sexual abuse perpetrated by her own father.  Her story is complex.  Krista refuses to see herself as a victim.  With an almost documentary style, the film follows Krista's story as she demonstrates a level of resilience uncommon to her age.  Her mother on the other hand is torn between her love for her child and her love for her husband.
Purok 7 by Carlo Obispo
A countryside dramedy (drama-comedy) that follows the story of 14-year-old Diana and her younger brother who live by themselves after their mother went abroad and their father lived with another woman.
Quick Change by Eduardo Roy Jr.
Life of Dorina a middle-aged transsexual looking for his niche amidst the complexities of the world he is in.  This is a story of suffering, acceptance and hope.
Rekorder by Mikhail Red
A story of a former 1980's film cameraman who now currently works as a movie pirate operating in present day Manila.  He routinely smuggles a digital camcorder into movie theaters in order to illegally record films.  One night he records something else… And the footage goes viral.
The Diplomat Hotel by Christopher Ad Castillo
Victoria Lansang is a popular news reporter who has been requested to mediate a hostage crisis.  And in front of a national television audience, something horribly goes wrong and people are killed while Victoria suffers a mental breakdown.
A year later, she's eager to get back into the game but the only assignment she can get is to do a documentary on the last night of The Diplomat Hotel in Baguio City, a crumbling and abandoned building infamously known for its bloody past and its hauntings and has carved a place in Philippine ghost lore.
Looking for redemption, she arrives there with her crew and they start filming.  But as they get deeper into the night, the place starts to exert its will on them and they find out exactly what monstrous evil awaits at The Diplomat Hotel.
By daybreak, their lives will never be the same again.
Transit by Hannah Espia
The story begins and ends in an airport during a father and son's transit flight from Tel Aviv to Manila.  It tells the story of Moises, a Filipino single-dad working as a caregiver in Herzliya, Israel, who comes home to his son Joshua's 4th birthday.  It was on that day that Moises, together with their Filipino neighbors, Janet and her daughter Yael, find out that the Israeli government is going to deport children of foreign workers.  Afraid of the new law, Moises and Janet decide to hide their children from the immigration police by making them stay inside the house.
David F. by Manny Palo
Black is scientifically the absence of color, but not all who see it are color-blind, figuratively.
David F. weaves three stories that take a look at the lineage of African Americans in the Philippines – from American soldiers in the Fil-Am war to the Amboys in the former Clark Airfield, and how we Pinoys take to them.
It begins with the Philippine-American war in the early 1900's when two Filipinos want to get the reward money for capturing David Fagan, the African-American soldier who deserted the U.S. army to join the Filipino revolutionaries against the new colonizers.  Another thread of the film takes a look at the life of a Filipina during the Japanese occupation before the return of General Douglas MacArthur in 1944 who gives birth to a baby that turns out to be black-skinned.
And then in contemporary times, a black gay impersonator in a comedy bar, whose father is an African American soldier based in Clark Air Base in Angeles City, tries to find his father who abandoned them.
In the course of history, the "F" in "David F." may spell different levels of discrimination. But would we also admit that we Filipinos are bigots ourselves?
DIRECTORS SHOWCASE
Amor y Muerte by Ces Evangelista
An erotic 16th Century period drama; an examination of the initial encounter between the Indios (natives) and their colonizers (Spaniards) and their conflicting views on love, passion, religion and sexuality.
Extra by Jeffrey Jeturian
A socio-realist drama-comedy film, which follows a seemingly usual day in the life of Loida Malabanan as she embarks on yet another shooting day of a soap opera as an extra. As the shoot goes on, we get a glimpse of the truth in the ruling system of the production as well as the exploitation on the marginalized laborers like her.
Porno by Adolfo B. Alix Jr.
Three souls, one explicit illusion. To find the ultimate joy in their empty lives.  A safe haven, where passion and love mean humanity, ecstasy means enlightenment; and the soul is the ultimate arbiter of the truth.
Sana Dati by Jerrold Tarog
Andrea Gonzaga has accepted her fate by agreeing to marry a man she does not love.  But a few hours before her wedding, someone arrives to remind her of the true love she once had and lost.  Sana Dati is a love story about bittersweet compromises and real- life decisions.
The Liars by Gil M. Portes
A story of a journalist (Eloisa) whose expose' of the truth results in life-changing consequences to a baseball team of poor boys.  Inspired by a true story.
Keep posted, I'll be posting more details specially on Cinemalaya 2013 schedule of showings as soon as the information becomes available.