The lakwatsero in me will always remember the year 2008 as a turnaround point for me being a traveler.
First, this is the year of birth of two travel blogs I am connected with. The VisitSagada, recipient of Ten Emerging Influential Blogs of 2008 Award and Lakwatsero, my very own documentation of the places I've been to here and abroad. Both were finalist in the Travel Category of 2008 Philippine Blog Awards.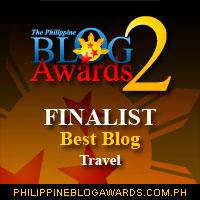 Second, this is the year that the backpacker in me was born. I traveled alone in Coron, Davao, Samal, Singapore and Sagada, met new friends and travel buddies with constant contact until now.
Then, this year, I covered one international destination and some local places. Some new to me, some I intended to go back again and again: Singapore; Pundaquit and Capones (Zambales); Pagsanjan (Laguna); Taal (Batangas); Tayabas (Quezon); Davao; Samal; Coron and Culion (Palawan); Boracay (Aklan); and Sagada (Mt. Province).
Lastly, this year I tried diving and was able to fulfill my longtime dream of being a diver. I enrolled in a PADI Open Water Course in Davao. I successfully completed the lessons, trainings, exercises and passed the exam. I am a certified diver now.
[1] Singapore.
[2] Capones Island.
[3] Coron.
[4] Culion.
[5] Samal.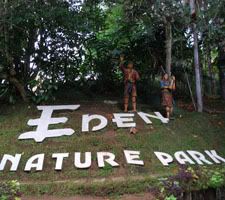 [6] Davao.
[7] Sagada.
[8] Boracay.
The year 2008 was really a slow start, but I managed to explore a lot of places, tried new stuff and accomplished a lot before it ends. Cheers to my experiences of 2008 and hurray to my 2009 where I wish to visit more places, explore new destinations, dive more seas – in short more lakwatsas and blog posts.
Some of my early plans in 2009 include: diving in Anilao, Moalboal (Cebu), Puerto Galera, Samal, Dumaguete and Siargao; exploratory visit to Balbalasang, Patnanungan, Jomalig and Cagbalete; revisit Davao, Sagada, Cebu, Coron, Hongkong and Macau; backpack in Thailand, Laos, Cambodia, Vietnam and Malaysia; trek to Mt. Pinatubo, Mt. Pulag and Mt. Apo; surf in La Union and Bagasbas; and try Samar, Leyte, Caramoan, Romblon, Calaguas, Potipot, Batanes, Quezon, Batad, Iloilo, El Nido and Cuyo.
But before I call 2008 a history, Lakwatsero.com will launch a project along with a friend and a dive buddy Ate Claudia Artazo – the DIVE TUBBATAHA 2010. Watch out for the official post regarding the project ü