Our continuous quest for off-beat dive sites brought Ate Claudia and I on the laid back island of Biri in Northern Samar, a place popular for its rock formations and usually out of the diver's radar. Unknown to many though, the town offers some great nature diving on a generally unspoiled sites.
Biri Island lies in San Bernardino Strait, facing the vast Pacific Ocean. It is surrounded by colorful reefs that make it an ideal diving destination. Biri Dive Center, the lone dive operator in the town, has already mapped the sites and continuously exploring for more. We booked our dives with them on one sunny weekend of May, summer, the best season to dive in Biri.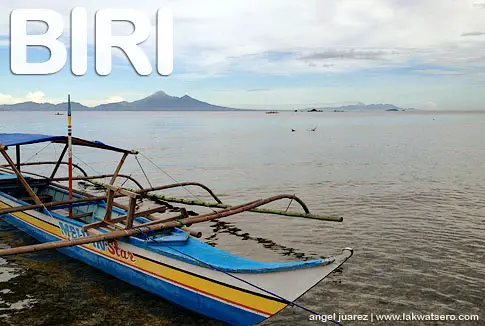 On our first day, we traveled from Manila to Catarman to Lavezares and finally to Biri. We arrived in the island at half past nine in the morning that left us with enough time to see its famed rock formations. Our dives were scheduled the next day. Two day dives near Magtutuka Rocks and Cogon.
We woke up early the next day for our dives. It was a clear day, the distant Mt. Mayon and the nearby Mt. Bulusan were clearly visible from our ground. Marlou, our dive guide, and Richard, a resort staff, prepared the equipment while we were on our quick breakfast. Our boatman Mang Romeo and his niece Christopher were already waiting for us in the boat.
Magtutuka Rocks
It was already eight in the morning when our boat sailed towards a reef near Magtutuka Rocks, just few minutes away from the shore. We geared up when the boat stopped and in a snap, we were ready to hit the water. We backrolled then found ourselves on the sea surface with a relatively strong under current, nevertheless, we were excited to go down. Unfortunately, just before Marlou signaled down, Ate Claudia's BCD malfunctioned. With the turn of the events and the strong sea current, we had no choice but to cancel our dive.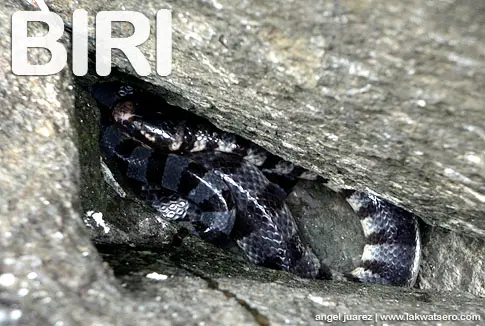 The boat docked to Magtutuka Rocks to drop Mang Romeo, Ate Claudia and me before going back to the shore to get a replacement BCD. Mang Romeo assisted us on searching for sea snakes that are known to dwell in the rocky islet. The sea snake is known as "walo-walo" in Waray (and also in Cebuano) because it has a powerful venom that can kill a person within eight days if bitten.
Carefully, we trekked the big boulders looking for the venomous snakes but after a few minutes of search, Mang Romeo didn't find any. We continued our search anyway and shortly after, alas, I found a huge one quietly nesting between the rocks. Few more minutes passed and I found another two small snakes. Meanwhile, Mang Romeo also found two on the other side. A total of five sea snakes in Magtutuka Rocks, they say there are more in the small island north, where the lighthouse stands.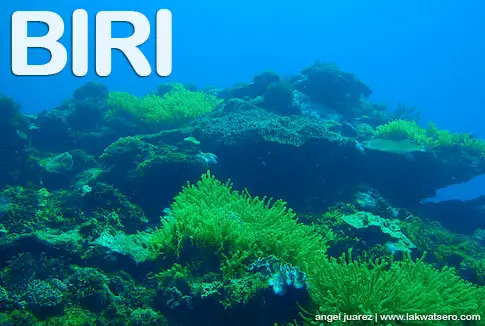 Cogon
The boat came and fetched us, with the current so strong, Marlou and Mang Romeo decided that we dive in the water off Barangay Cogon, around half an hour by boat. We reached the site at around 10 in the morning.
Truly, the water is calmer in the area but on monsoon season, surfers frequent the site. With our excitement on its peak, we quickly geared up and descended for our first dive of the day. Our descent was on a gradually sloping seabed adorned with hard and soft corals and sea weeds. It was the first time I saw an area widely covered by sea weeds and I was really amazed. It was a relaxed dive where we saw resident tropical fishes, nudis, giant clams, crinoids and the usual stuff but what made the site special is the blanket of sea weeds almost everywhere. Surely, there is always something amazing underwater we just have to be appreciative. It was a good 56 minutes of dive time.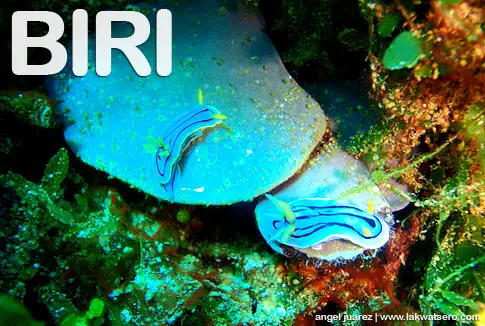 The boatman maneuvered the boat towards Macadlaw where we anchored for our surface interval. The idle moment gave us time to appreciate the rock formations on different vantage point. Once more, we were amazed by its beauty and grandeur.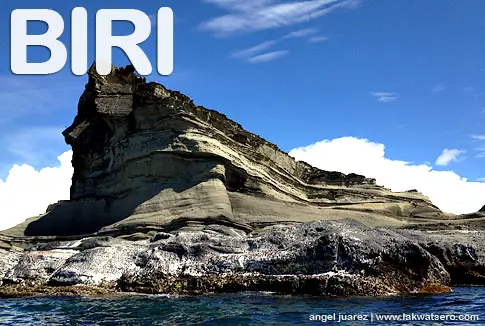 After an hour, we descended again for our second and last dive hoping to see the sharks that are said to dwell in the area. Our drop off was on a seabed approximately 10 feet deep, gradually sloping to eternity. Soft and hard corals cover the reef, as well as the abundant sea weeds. We checked out the small tunnel and dived towards the crevices and rocks but the sharks are nowhere to be found. After almost an hour underwater, we surfaced near Magsapad Rock.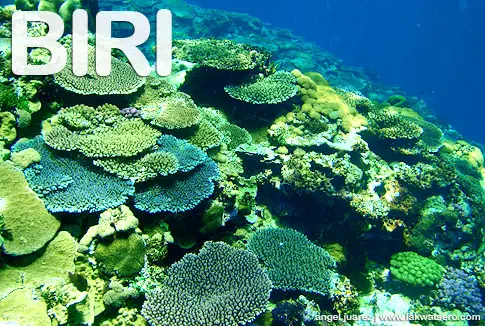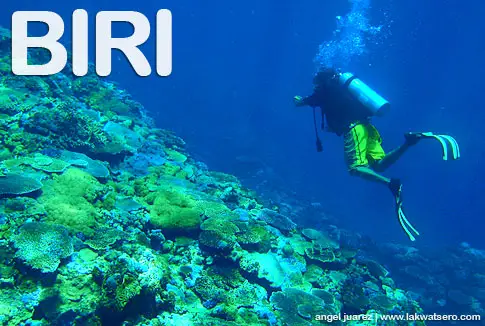 After two descents, our day of diving in Biri was finally over. Two relaxed dives which may not be as eventful of the others but pretty good ones just the same. New dive sites, new experiences, new fond underwater memories. The entire experience was just a glimpse of what the waters of Biri has and we are definitely sure that it has more to offer – squadron of mantas, school of sharks or perhaps the gentle giants that dwell in the water of nearby Sorsogon. Who knows? The ocean is a big stash of surprises. One thing is for sure, we will be back again someday soon!
Planning to Dive in Biri?
Biri Island has more than twenty known dive sites, and more still undiscovered. Best time to go diving is during summer or dry months, from February to May. Biri Resort and Dive Center is the only dive operator in the island, contact number is +639155090604.