Welcome to Laoag
The heart and capital city of Ilocos Norte, known as the "Sunshine City" and "City of Lights", Laoag is a perfect blend of traditional and modern lifestyle, a fusion of Spanish and Ilocano heritage.
Laoag and its neighboring towns of Bacarra, San Nicolas, Batac and Paoay reveal the rich influence of the Spaniards in the province with the century old churches, detached bell towers and beautiful ancestral houses, each has their own stories and histories. These are aside from their natural attractions that guarantee everyone a pleasant and well spent stay in this part of Ilocandia.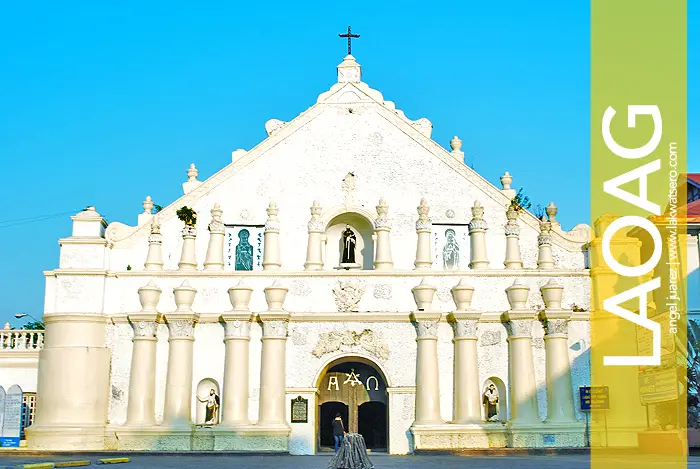 The distinct charm of Laoag and its neighboring towns will surely make everyone fall in love with the north again, again and again.
How to Get to Laoag
Manila to Laoag
Laoag is a 6 to 8-hour ride from Manila. Several bus lines serve the route including Florida Bus Line, Partas Liner, Baliwag Transit and Fariñas Transit. The trip is via North Luzon Expressway and Manila North Road passing through the provinces of Bulacan, Pampanga, Tarlac, Pangasinan, La Union and Ilocos Sur, fare is around P600 – P700.
By air, Philippine Airlines and Cebu Pacific fly to Laoag daily from Manila, travel time is an hour. From Laoag International Airport, there are tricycles and public jeepneys that  can take you to the city proper.
You can book your bus or plane ticket from Manila to Laoag and vice versa below.
Clark to Laoag
For those coming from Diosdado Macapagal International Airport in Clark Field, Pampanga, ride the shuttle or jeepney going to Dau Integrated Bus Terminal, fare is around P50. In Dau Terminal, look for buses going to Laoag.
Baguio to Laoag
There are numerous departures (buses and vans) daily from Baguio City Bus Terminal to Laoag, travel time is not more than four hours, fare ranges from P200 – P300.
You can book your bus ticket from Baguio to Laoag and vice versa below.
Tuguegarao to Laoag
If you're coming from Tuguegarao, GMW Liner and Florida Liner operate buses to Laoag, fare is not more than P300.00.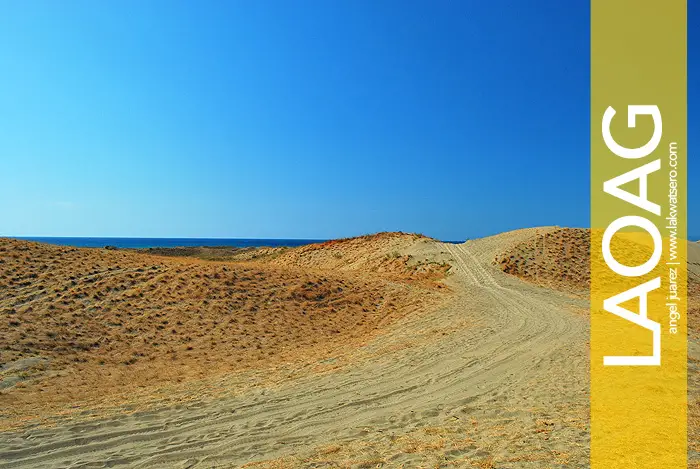 Where to Stay in Laoag
There are wide array of accommodation in Laoag City, ranging from home stays, budget inns to the luxurious hotel and resorts. The popular choice among budget travelers and backpackers are Hotel Tiffany, Texicano Hotel, Java Hotel and Balay ni Blas. Rate ranges from as low as P300 per night for a single fan room with very basic amenities, to by the thousands.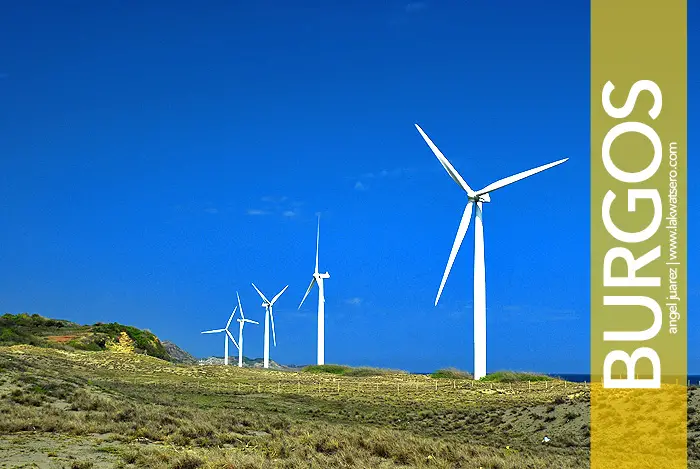 Other accommodations in Laoag City include the five star Fort Ilocandio Resort Hotel, Aurelius Mansion, Palazzo de Laoag Hotel and Restaurant, Northview Hotel, Isabel Suites, Ilocos Norte Hotel and Convention Center, Grand Octagon Resort, Ilocos Rosewell Hotel, Casa Llanes, Rio Grande de Laoag Resort and Hotel, Hotel Del Norte, Hotel Renzo, Supertram Lodge, La Elliana Hotel, Paradise Lodge and Drive Inn, Viven Hotel, Rivermount Hotel, Parklane Hotel, AA Travellers Pad Hotel and Thalia Inn.
Top-Rated / Highly Recommended Accommodations in Laoag
Fort Ilocandia Resort Hotel
Town Proper, Laoag
Starts at 3,000 PHP

Java Hotel
Town Proper, Laoag
Starts at 2,500 PHP

Rivermount Hotel & Resort
San Nicolas, Laoag
Starts at 2,000 PHP

Viven Hotel
Town Proper, Laoag
Starts at 2,000 PHP
Top-Rated Budget Accommodations in Laoag
AA Travellers Pad Hotel
Town Proper, Laoag
Starts at 600 PHP

Ilocos Rosewell Hotel
San Nicolas, Laoag
Starts at 800 PHP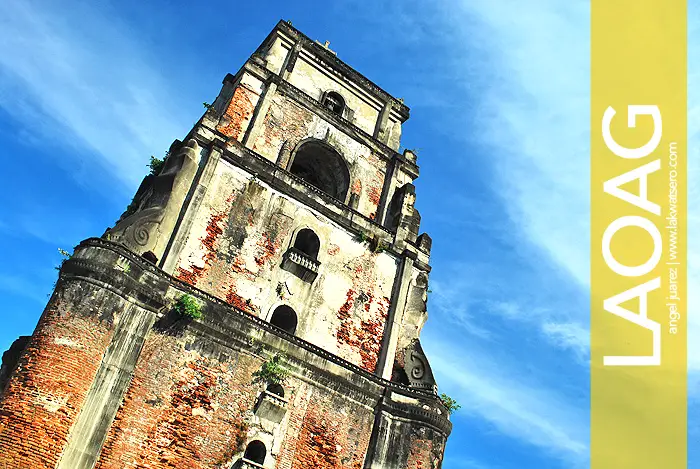 Things to Do in Laoag and Nearby Areas
Walk around the streets of Laoag and see the Sinking Belltower, St. William's Cathedral, Provincial Capitol, Tobacco Monopoly Monument, Museo Ilocos Norte
Try sand boarding in La Paz Sand Dunes
Drop by at Fort Ilocandia and Malacañan Ti Amianan (Malacañang of the North)
Visit the San Nicolas de Tolentino Church of San Nicolas
Visit the brick St. Andrew Church and its old bell tower in Bacarra
Go to Paoay and see the UNESCO World Heritage Site Church of Saint Augustine, popularly known as Paoay Church; the Paoay Lake National Park; and Suba Sand Dunes in the same town
Try the Ilocano Empanada, Longanisa, Poque-Poque (Poki-Poki) and Bagnet
Dine in La Preciosa, Dap-Ayan, Macy's, Johny Moon Cafe and Saramsam in Laoag; Dawang's in San Nicolas; and Herencia Cafe  of Paoay
Go to northern towns of the province and see Cape Bojeador Lighthouse and Kapurpurawan Rock Formation in Burgos, the windmills in Bangui and various attractions in Pagudpud
Explore the beaches of Curimao
Drive south towards Vigan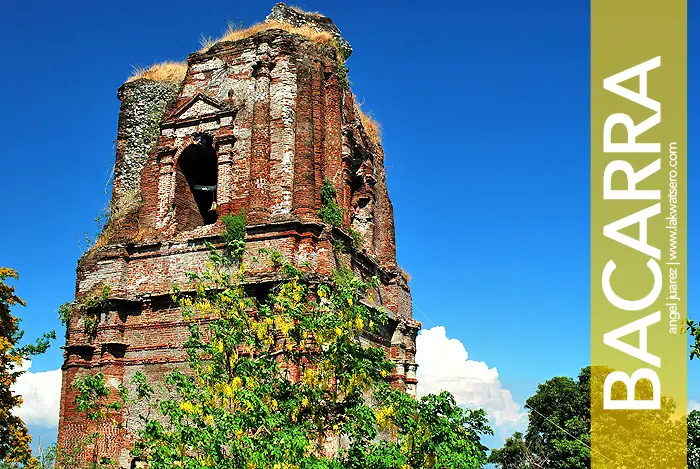 Sample Itinerary (3D/2N in Laoag and Vigan)
Day 1: Explore Laoag
Catch a bus to Laoag the night before and be in the morning. Settle in your hotel and have an Ilocano meal at Saramsam Ylocano Restaurant, proceed to La Paz Sand Dunes afterwards. In the afternoon, stroll in and around the historic plaza. See the sinking bell tower, St. William's Cathedral, Provincial Capitol, Tobacco Monopoly Monument and Museo Ilocos Norte.
Day 2: Heritage Sites Visit: Paoay – Santa Maria – Vigan
Wake up early and pack your stuff. With all your bags on, proceed to Paoay for breakfast at Herencia Café in front of UNESCO World Heritage Saint Augustine Church. Catch a bus to Vigan afterwards and be in the city by midday. Check-in, have lunch and take a short rest at your hotel before proceeding to Santa Maria to visit Pinsal Falls and the other UNESCO World Heritage Site of Ilocos – Our Lady of Assumption Church of Santa Maria, Ilocos Sur.
Day 3: Explore Vigan
Catch the blue hour at Calle Crisologo before indulging on an Ilocano Breakfast at Café Leona. Try to see as much of the the city's attractions afterwards – St. Paul Metropolitan Cathedral, Simbaan a Bassit, St. Augustine Chuch of Bantay, Crisologo Museum, Father Burgos Residence & Museum, Religious Museum, Leona Florentino Ancestral House, Fil-Spanic Friendship Park, Buridek Museum, Baluarte Vigan (Vigan Fortress), Hidden Garden, Plaza Burgos, Plaza Salcedo and Syquia Mansion. Check out of your hotel at midday and walk the stretch of Calle Crisologo one more time to shop for souvenirs before going home.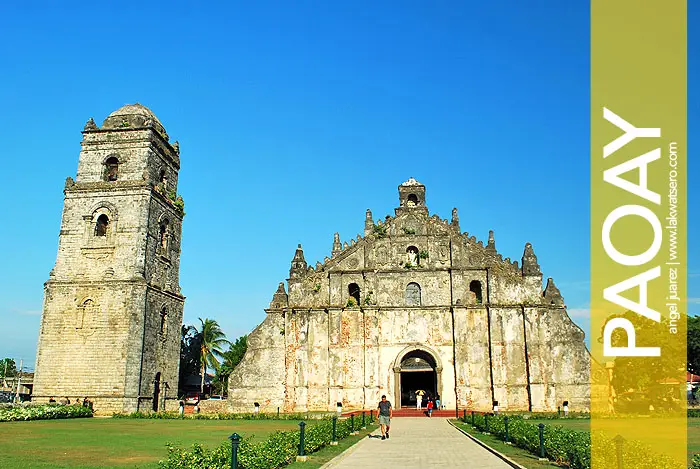 Tips
When in Laoag, the towns of San Nicolas, Batac, Curimao, Paoay, Bacarra, Pasuquin and nearby towns are just short jeepney ride away
You can also go to Vigan by riding a bus going to Manila that passes in Vigan
Bangui and Pagudpud can be reached in not more than two hours, there are buses and jeepneys going to these northern coastal towns, fare is P50 to P60
Laoag is best explored at night when the old structures of the city glow with lights
Commuting from city proper to La Paz Sand Dunes, hire a trike for P100 round trip
Sand boarding lesson is P2500 for a group of four, transportation via 4×4 from the city to La Paz Sand Dunes and vice versa included, Contact Glenn Guererro: +639088853669
*Originally Published: 12-Oct-2014 | Updates: 28-Dec-2017; 10-Apr-2020