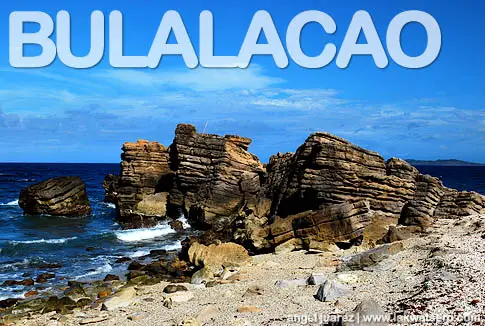 The southernmost town of the province of Oriental Mindoro is a paradise on its own right. Endowed with unspoiled natural resources and amazing people, it is a promising getaway for those dreaming of nature and adventure with its forests and parks that are ideal for hiking and trekking, the numerous white sandy islands that are best for camping and beach bumming, the beautiful coves, hidden caves, waterfalls and lakes, and other surprises that await everyone.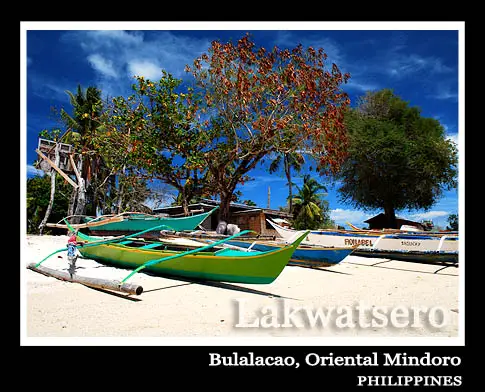 Hop in the islands of Buyayao, Tambaron, Suguicay and the rest that dot its bay; swim, snorkel or dive on its rich water teeming with marine life; trek in the 64 hectares Tree Park and see the unobstructed view of Bulalacao Bay; explore the caves and waterfalls; or mingle with the Mangyans. There are so much to do in this remote town, remoteness that makes the place ideal to commune with nature, experience local culture and enjoy the solemnity and peace of living away from the crowd.
Bulalacao is a place waiting to be discovered, a beauty waiting to be seen, a paradise waiting to be explored.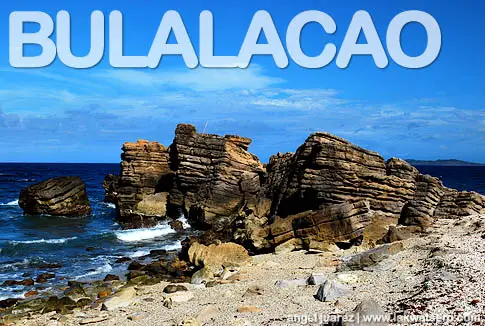 How To Get There
By Air
San Jose, Occidental Mindoro is the nearest airport to Bulalacao. Airphil Express, Cebu Pacific and Zest Air have regular flights to San Jose from Manila, travel time takes 45 minutes. From San Jose airport, one can take a jeep or bus going to Roxas, Oriental Mindoro passing through Bulalacao via Roxas-Bulalacao-San Jose road, travel time is 45 minutes to an hour.
By Land/Sea
One can get to Bulalacao from Manila by land and sea by riding a bus going to Batangas Port for P167.00 fare (as of February 2012 , cheaper on DLTB buses at P133 ), travel time is two-and-a-half to three hours. In Batangas Port, catch a Ro-Ro ferry to Calapan at P240.00 plus P30.00 terminal fee (as of February 2012) for a two to two-and-a-half hours boat ride. Finally, transfer to a van going to Bulalacao for P240.00 (as of May 2011) for another three hours ride.
Montenegro and Besta are the ferry operators in Batangas Port to Calapan. Please verify their schedule if you are taking that ferry, their sites are not updated, you may call Montenegro at (043)723-6980 / (043)723-8294 or you may verify their and other schedules of ferry at the Port of Batangas hotline at (043)7238243.
From Caticlan and Boracay, Aklan, there are boats that occasionally go to Bulalacao, travel time is two hours.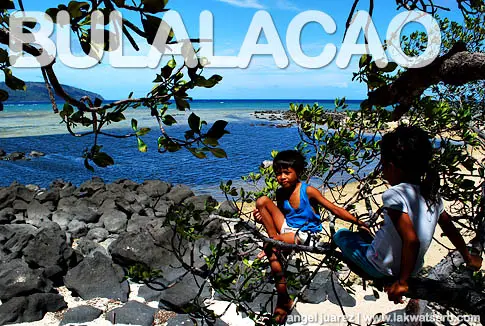 Where to Stay
Accommodation in Bulalacao varies from budget inns and lodging houses to the island and beach resorts.
Bulalacao Southdrive Grill and Homestay, Felipa Lodge, Saints Peter and Paul Lodging and San Rosa Inn are located in the town proper and offer budget accommodation for as low as P400.00.
Meanwhile, Tambaron Green Island Resort, Thelma's Paradise and Target Island offer secluded island accommodation where guests can choose to stay in one of their rooms or pitch a tent in the beach. I have personally tried Tambaron Green Island Resort and I had a great time with them.
Tambaron Green Island Resort
For Reservation or Inquiries:
Manila: Lily (+632)7812306; Aj +639196561321
Tambaron: Jimmy +639203392595; Diego +639216683156
Bulalacao: Enzo/Indak +639213289269/+639213067642; Inday +639186076168
Roxas: Rene (Masuerte Restaurant): +639186817917
Activities
Snorkeling and Scuba Diving (bring your own gear)
Island and Beach Hopping in Buyayao Island, Suguicay Island, Tambaron Island, Maasin Island, Target or Alibatan Island, Aslom Island, Silad Island, Nagubat Island, Liwagao Island, Borbo Island, Pocanil Island,  Magayad Beach,  Tulali Beach and Señora Clotilde Beach, and other nearby islands, beaches and shores
Trekking to Cabugao and Bagong Sikat Falls
Visit the sunken bell tower of Tabuk Church
Hiking in Tree Park and other island forests
Interact with Hanunuo tribe of Mangyan
Celebrate town fiesta with Biniray Festival
Caving
Camping
Water Sports
Go to the nearby islands of Romblon or in Boracay, Aklan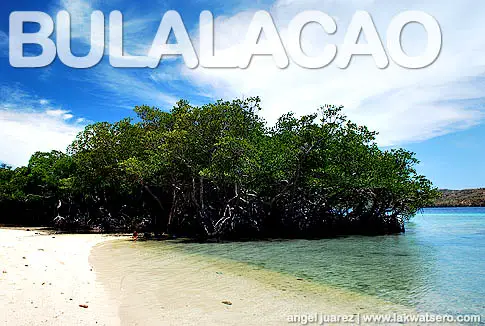 Sample Itinerary and Budget (by land/sea transport)
Itinerary
Day 0
2200H -2230H: Meetup in Buendia
2330H -2359H: Buendia to Batangas Port
Day 1
0000H – 0200H: Assemble/Meetup in Batangas Port/Purchase Ticket to Calapan
0200H – 0400H: Batangas to Calapan by Montenegro or any ferry
0400H – 0800H: Assembly/Transport Calapan to Bulalacao/Breakfast/Market
0800H – 0815H: Bulalacao to Tambaron
0815H – 0930H: Fixup/Settle
1000H – 1700H: Island Hopping Tour (Aslom Islet/Maasin Island – Lunch – Suguicay Island)
1700H – 1900H: Free time. Photo ops. Dinner preparation.
1900H onwards: Dinner and Socials
Day 2
0700H – 0800H: Calltime/Breakfast
0800H – 1100H: Free Time/Explore/Snorkel/Swim
1100H – 1200H: Lunch
1200H – 1300H: Clean-up/Fixup/Break Camp/Checkout
1300H – 1330H: Tambaron to Bulalacao
1330H – 1800H: Bulalacao to Calapan/Early Dinner
1800H – 2000H: Calapan to Batangas
2000H – 2300H: Batangas to Manila
Approximate Budget
P167 – Batangas to Manila (2.5 – 3 Hours)
P192 – Batangas to Calapan Ferry (2 – 2.5 Hours) *Promo Fare/Normal Rate P240
P30 – Terminal Fee
P240 – Calapan to Bulalacao Van (3 – 4 Hours)
P400 – Boat Contribution – Island Hopping and Transport (P4000/10)
P50 – Tent Fee (P150 per tent/3)
P175 – Lunch Buffet (Day 1)
P175 – Lunch Buffet (Day 2)
P200 – Food/Miscellaneous/Tips
P240 – Bulalacao to Calapan van (3 – 4 Hours)
P192 – Calapan to Batangas Ferry (2 – 2.5 Hours) *Promo Fare/Normal Rate P240
P167 – Batangas to Manila (2.5 – 3 Hours)
——–
P2228
(Visited 2,155 times, 20 visits today)