Discover Lakawon
A new island destination has recently made buzz all over the internet piquing the curiosity of the Filipino netizens. Say hello to Negros Occidental's fast emerging hot spot – Lakawon Island!
Approximately two hours away from downtown Bacolod City, Lakawon Island is a 16-hectare island off the coast of Barangay Cadiz Viejo in Cadiz City. It is a small island surrounded with cream sand and vivid water in the backdrop of Iloilo's Ajuy, Concepcion and Gigantes Group.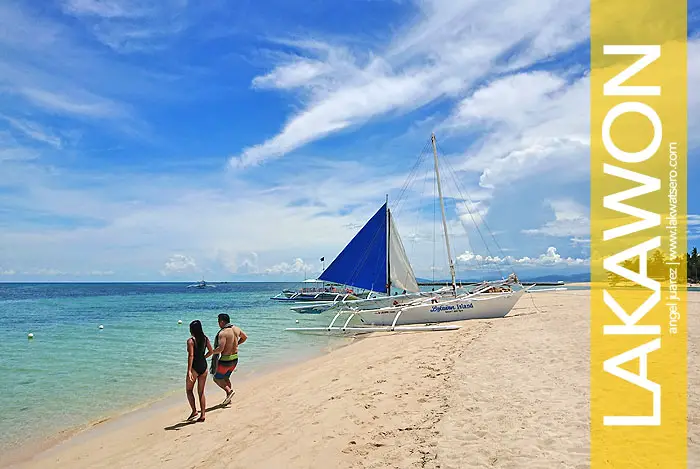 Lakawon Island features a resort complete with modern facilities and the famed floating bar. Its accessibility and affordability make Lakawon an instant hit, perfect for everyone who wishes to escape for a day or two of fun in the sun, sea and sun.
How to Get to Lakawon Island
Bacolod to Lakawon Island
Bacolod City is the gateway to Cadiz City and Lakawon Island. Philippine Airlines and Cebu Pacific fly to Bacolod from Manila, Cebu, Clark, Cagayan de Oro and Davao.
From Iloilo City, Bacolod is only one hour by fast craft. Three fast craft operators serve the route with numerous departures daily starting at 6AM up to 5PM, regular fare is P230 one-way plus terminal fee of P30.
To get to Lakawon Island from downtown Bacolod City:
Make your way to Ceres North Terminal
Catch a bus to Burgos Public Market (P105/pax, 1.5 hours)
Transfer to a tricycle going to the port (P120/trike good for 6 pax, 15 minutes)
At the port, pay a total of P310/person (Breakdown: Entrance fee – P140/person, boat fee – P150/person round trip and terminal fee – P20/person)
Wait for your boat to take you to Lakawon Island (approximately 20-minute ride).
Cebu to Lakawon Island
From Cebu City, the fastest way to reach Lakawon Island is by taking a three-hour bus to the town of Tabuelan where you can catch a ferry to Escalante City for a two-hour voyage. From Escalante City, Cadiz City is less than two hours away by public transport.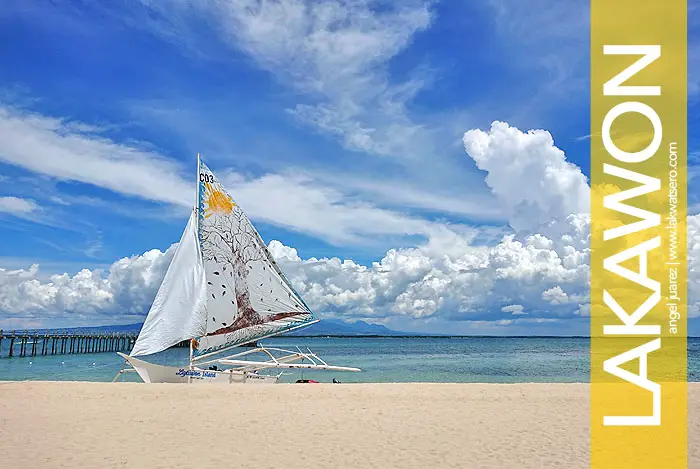 Where to Stay in Lakawon Island
Lakawon Island Resort and Spa
Offers rooms for as low as P2,500 per night for a non air-conditioned cottage that can fit up to four persons. Air-conditioned room starts at P3,500 per night good for four to P11,580 per night good for six. For those on a day tour who wishes to rent a cottage, rate ranges from P600 to P1,000 good for six person and P1,200 for 10 persons.
Where to Stay in Bacolod City
If you are doing a day trip in Lakawon Island and staying overnight in Bacolod, here are the recommended places to stay in the city.
Top-Rated / Highly Recommended Accommodations in Bacolod
L'Fisher Hotel
Bacolod Downtown
Starts at 2,600 PHP

 Seda Capitol Central
Bacolod Downtown
Starts at 2,200 PHP
Top-Rated Budget Accommodations in Bacolod
Saltimboca Tourist Inn
Bacolod Downtown
Starts at 600 PHP

Royal Am Rei Hotel
Bacolod Downtown
Starts at 600 PHP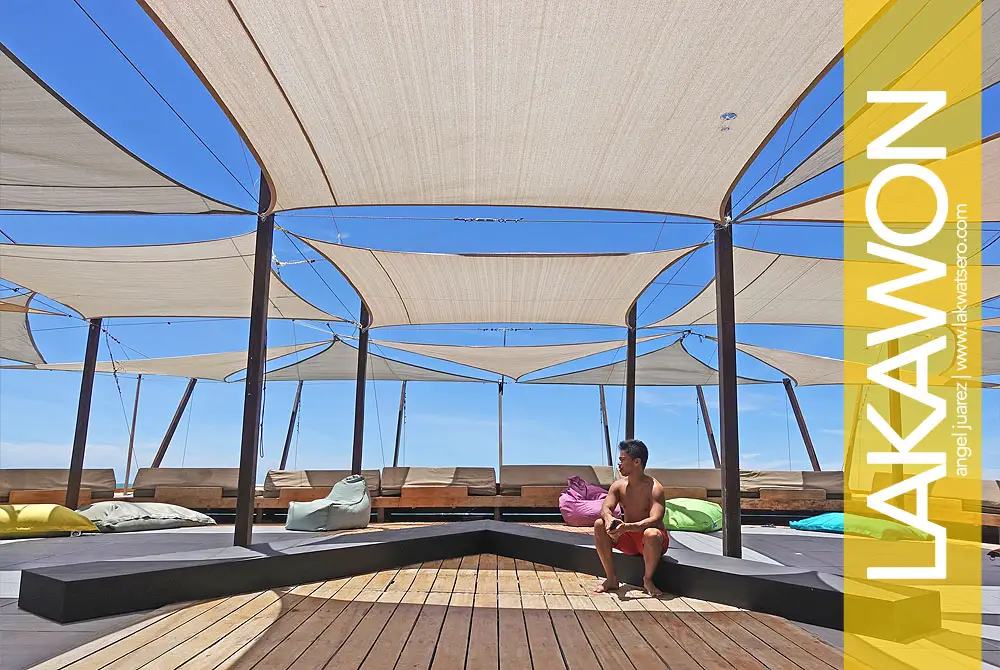 Things to Do in Lakawon Island
Beach bumming
Experience Tawhai Floating Bar (Entrance: P250/person valid for whole duration of stay with unlimited boat service)
Water Activities:

Kayaking – Kayak Rental: P600/hour (good for 2)
Banana Boat – P2000/15 minutes (good for 8)
Band Wagon – P2,100/15 minutes (good for 6)
UFO – P2,100/15 minutes (good for 6)
Mermaid Tail – P350/45 minutes
Beach Volleyball – Free (Present 1 valid ID)
Paddle Board – P500/hour
Snorkeling – Snorkel & Mask Rental: P150/2 hours
Lakabash (Human Launcher) – Free for Tawhai Floating Bar guests

Scuba Diving / Free Diving / Snorkeling
Visit Pacol Falls, Alimatoc Rice Terraces, Busac-Busac Spring, World War II Memorial Wall, Butterfly Farm (Balay Alibangbang), Faraon Garden and Tamsi Shrines in mainland Cadiz
Explore Carbin Reef of Sagay
See the attractions of Bacolod City and nearby places of interests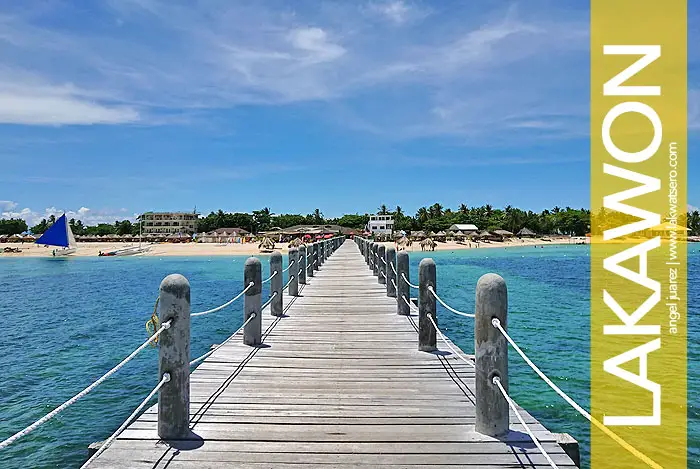 Sample Itinerary to Lakawon Island
Day Tour Itinerary from Bacolod
0600H: Call time / breakfast / proceed to Ceres North Terminal
0730H: Bacolod to Cadiz
0930H: Arrive in Cadiz / tricycle to port
0945H: Arrive in port / register and pay fees
1015H: Boat to Lakawon
1030H: Arrive in Lakawon Island / free time (explore, snorkel, water activities, floating bar, etc)
1500H: Catch a return boat
1530H: Trike from port to highway
1600H: Cadiz to Bacolod
1800H: Arrive in Bacolod / Dinner
Approximate Budget: P1,000 (from Bacolod)
Expenses / Logistics
Particulars
Cost
Bus: Bacolod to Cadiz (Burgos Pubic Market)
P105/person
Tricycle from Burgos Pubic Market to Lakawon Port
P120/trike (6-person sharing)
Admission Fee
P310/person
(Breakdown:
Entrance fee – P140/person
Boat fee – P150/person round trip
Terminal fee – P20/person)
Tawhai Floating Bar Entrance Fee
P250/person
Cottage Fee
P500
Tricycle from Lakawon Port to Burgos Pubic Market
P120/trike (6-person sharing)
Bus: Cadiz to Bacolod
P105/person
Tips
Best months: March to June
Mobile signal is available
Lakawon Island Resort has WiFi