On the southernmost tip of the island of Samar is the town of Guiuan, one of the most underrated destinations not only in Visayas but in the entire country.
The town is among the areas most devastated by Super Typhoon Haiyan or Yolanda in 2013 where numerous life and properties were lost including its icon, the centuries-old Immaculate Concepcion Church which was put into rubble but  just recently restored.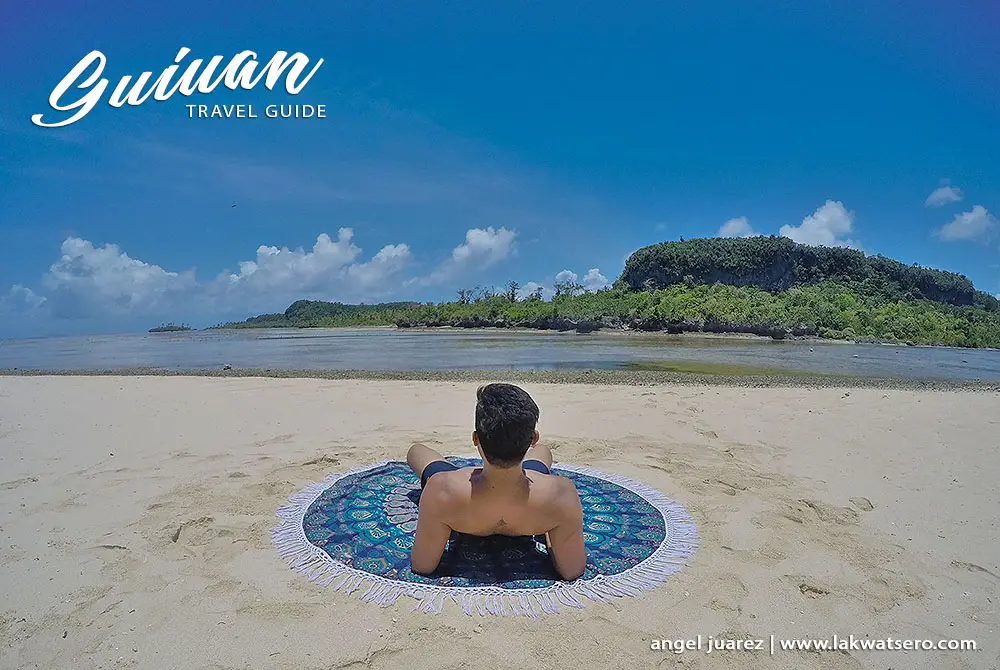 Since then, the town of Guiuan has stood up and moved on. Its natural attractions and raw beauty are drawing tourists to visit the lovely town.
Guiuan's most popular spot is Calicoan Island, known for its long stretch of white beach ideal for surfing and a forest dotted with hidden lagoons, caves and natural pools.
Explore Samar's southern frontier and discover the manifolds of surprises that await in Guiuan!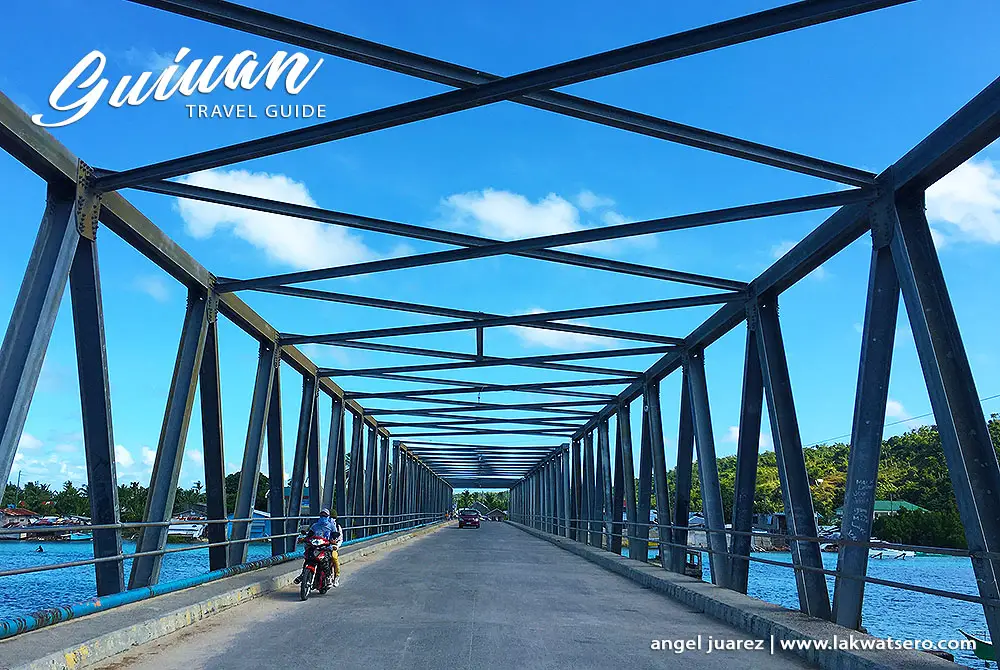 How to Get to Guiuan
From Tacloban:
The nearest commercial airport to Guiuan is Daniel Z. Romudez of Tacloban City, Leyte. Philippines Airlines, Air Asia Philippines and Cebu Pacific have daily flights from Manila, Clark, Cebu and Davao to Tacloban City.
In Tacloban, proceed to van terminals (Van-van or Duptours) or in the Tacloban Transport Terminal. There are numerous departures daily of vans and local buses going to Guiuan from as early as 4AM to as late as 5PM. The most convenient way is to take a van for at least 2.5 hours of travel time with regular fare of P160/person.
You can book your seat from Tacloban to Guiuan or vice versa below:
BOOK YOUR BUS FROM TACLOBAN TO GUIUAN
From Borongan:
There are also vans and local buses from Borongan City going to Guiuan. The most convenient is by taking a Duptours van that travel for about 2 hours, regular fare is P110/person. There are four departures daily – 5AM, 9AM, 1PM and 5PM.
From Calbayog and Catbalogan:
From Calbayog City, there is one departure daily of a direct bus to Guiuan at around 10AM. The same bus passes bt Catbalogan City. Travel time from Calbayog to Guiuan is around 5 hours.
Alternatively, you may catch a van to Tacloban or Borongan and transfer to another van to Guiuan.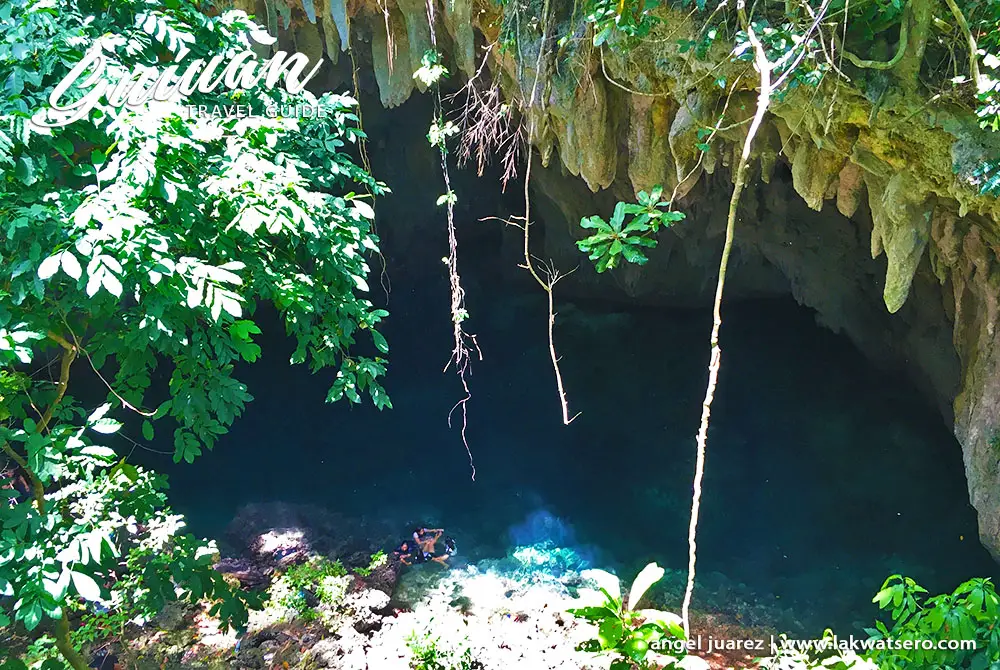 Things To Do in Guiuan
Surf and swim in ABCD Beach of Calicoan Island
Swim in the clear water of Linao Cave Pool
Bask in La Luna Beach, Luyang Beach, White Sand Beach and other beaches of the town
See the restored facade of the centuries-old Immaculate Concepcion Church
Visit the miraculous Shrine of St. Anthony of Padua popularly known as Sulangan Church
Bask in the White Sand Beaches of Sulangan Island, Calicoan Island, Suluan Island, Candulo Island, Manicani Island, Tubabao Island and other islands, sandbar and beaches in town
Dip in Pagnamitan Tidal Pool
Explore the offbeat beaches and attractions of the towns of Mercedes and Salcedo
Catch a boat to Homonhon Island
See the bells of Balangiga
Trek to Pange Falls, Ban-awan Falls, Amanjuray Falls and Amandaraga Falls of Lawaan
Check out Langun-Gobingob Cave of Calbiga, Sohoton Caves of Basey and other caves of Samar
Be mesmerized with Pinipisakan Cave of San Jorge, Lulugayan Falls of Calbiga, Tarangban Falls of Calbayog and more
Visit the attractions of the town of Hernani such as Canhugas Nature Park, Ginduyanan Cove and the hidden waterfalls of of its highlands
Experience the wonders of Borongan – Cabong Beach, Can-jaway Beach & Caves, Guiwanon Beach, Guiporo-e Natural Swimming Pool and the beaches of Divinubo Island, Ando Island, Hilangagan Beach, Karawisan White Beach, Liso Beach, Talubagnan Cave,  Linal-an Cave, Kansuriyaw Falls and more
Spend a day or two in Tacloban and visit San Juanico Bridge and other attractions of the city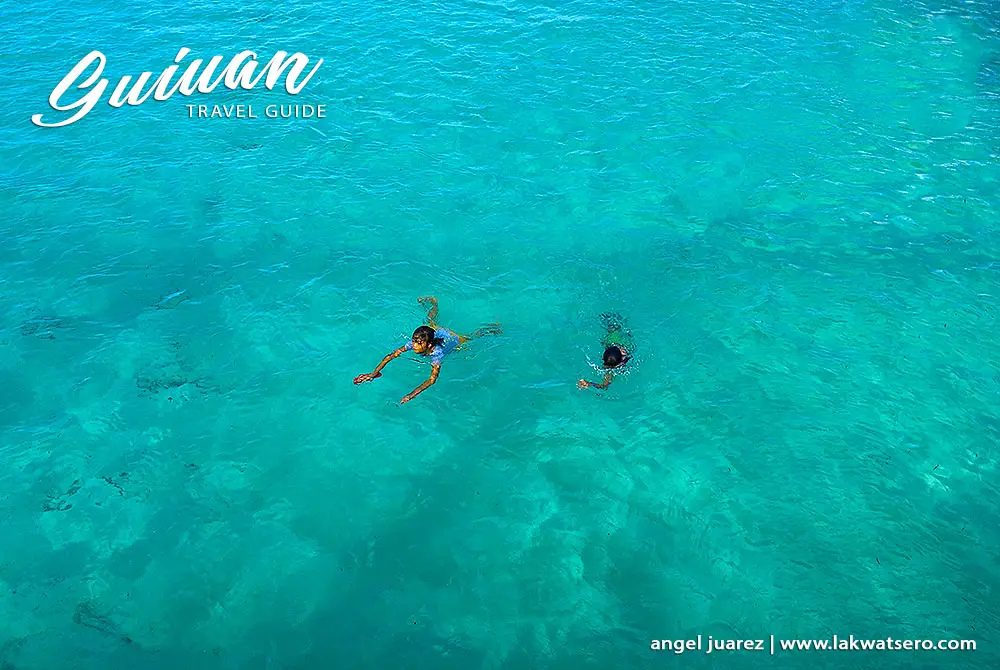 Where to Stay in Guiuan
Calicoan
Most tourists stay in resorts and surf camps in Calicoan Island:
East Side
Calicoan Villa
ABCD Beach, Calicoan Island, Guiuan
Contact No: +639172069602
Rate: Starts at P1,200 (2-person sharing)
Adbern House
Calicoan Island, Guiuan
West Side
La Luna Beach Resort
Calicoan Island, Guiuan
Contact No: +639052887516
Rate: Starts at P1,500 (2-person sharing)
Banago Beach Resort
Calicoan Island, Guiuan
Contact No: +639773478304
Rate: Starts at P1,500 (2-person sharing)
Dyzen's Hut
Padfour Street, Sulangan, Guiuan
Contact No: +639051828674
Rate: Starts at P1,000 (2-person sharing)
Blue House Hostel
Sulangan, Guiuan
Rosario Beach Front
Sulangan, Guiuan
Downtown Guiuan
If you prefer to stay in the town center, there are lodges and inns where you can spend the night including:
Tanghay View Lodge
Poblacion, Guiuan, Eastern Samar
Contact No: +639365319495
Rate: Starts at P500 (single fan room)
Carline Lodging House
Guiuan, Eastern Samar
Sample Itinerary
3D/2N Offbeat Eastern Samar (Lawaan – Guiuan)
Day 1:
0600H: Arrive in Tacloban / Quick breakfast / Proceed to van terminal
0700H: Van Tacloban to Lawaan
0800H: Arrive in Lawaan / Proceed to Municapal Hall / Register and get a guide
0815H: Start trek to Ban-awan Falls and Amandaraga Falls
1400H: Back to town / Fix-up / Late Lunch
1530H: Van or bus to Guiuan
1630H: Arrive in Guiuan / Proceed to Calicoan
1700H: Check-in at Hotel / Rest / Free Time
1830H: Dinner
2000H: Socials / Light out
Day 2:
0530H: Call Time / Sunrise in Calicoan Beach
0630H: Breakfast
0800H: Proceed to Linao Cave Pool, La Luna Beach and Sulangan Island
1230H: Back in hotel / Lunch / Rest
1500H: Surf in ABCD Beach
1700H: Back in hotel / Fix-up / Rest
1830H: Dinner
2000H: Socials / Light out
Day 3:
0600H: Call Time
0630H: Breakfast
0800H: Check-out / Proceed to town / Visit Guiuan Church
0900H: Van: Guiuan to Tacloban
1100H: Arrive in Tacloban
Tips
Mobile signal is available
Best month to surf in Calicoan is from October to March
Best month to explore the area is during dry season from December to May
ATMs are available in the downtown
Establishments do not accept credit card or traveler's check