About Culion
Culion is a municipality in Calamianes Group of Islands, a quiet town with a history of continuous struggle. From being a former leper colony, Culion holds the promise of a brighter tomorrow with its rich past and breathtaking natural wonders.
Today, Culion is slowly embracing tourism. Unknown to many, aside from the remnants of its history, this town boasts of its natural attractions and great adventures – from diving and snorkeling to trekking and rock/cliff climbing. Tourists who visit the island town will be treated to its rich history with a tour to their museum. A walk around the town will make one see the evidences of it being a former leper colony with the old establishments and structures still in place.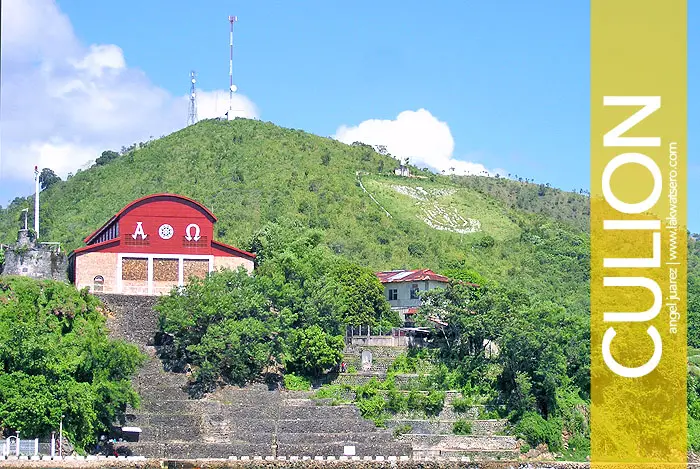 Experience Culion, see its beaches, old church and fort and other heritage structures, and explore its rich marine life. It is a town is waiting to be discovered.
How to Get to Culion
Coron is the jump-off point to Culion. There is a public boat from Coron port daily going to Culion for an hour and a half journey. The boat leaves Coron port at noon for a travel time of an hour and a half, fare P180. Return trip from Culion to Coron is at 7AM daily.
Alternatively, you can charter a boat from Coron going to Culion. Rate starts at P3,850 for a boat that can fit up to 4 passengers; P4,400 for for 5 to 8 passengers; and P6,666 for 9 to 15 passengers.
Going to Coron
By Air
By Air, Franciso Bangoy Airport of Busuanga is the jump off point to Coron. Philippine Airlines, Skyjet, Air Juan and Cebu Pacific have direct flights to Busuanga from Manila, Cebu, Clark, Caticlan, Puerto Princesa and San Vicente. From Busuanga, catch a 45-minute van ride to Coron town for P150.00 per person (2013 rate).
By Sea
Manila to Coron: 2Go Travel has twice a week voyage from Manila to Coron and Puerto Princesa. The ferry usually leaves in the afternoon for a 13 to 14 hours journey. There's a ferry that leaves Friday afternoon, arriving in Coron at 5AM of Saturday with return ferry leaving Coron at 430PM of Sunday, arriving Manila at 630AM of Monday. This is perfect for weekend warriors, but expect some delays. Aside from 2Go Travel, there are also other ferry operators from Manila to Coron including:
Operator: J.V. Serrano Shipping Lines (M/V D'Asean Journey, M/V D'Sea Journey)
Route: Manila-Coron and vice versa; Coron to Cuyo and vice versa
Contact Info: (02)-243-4595
Operator: Atienza Shipping Lines (M/V Josilee-II, M/V April Rose, M/V Q-Carrelyn-III)
Route: Manila-Coron-El Nido-Liminangcong and vice versa
Website : http://www.atienzashippinglines.net
Email: [email protected]
Telephone No. : (02)-986-3118 and (02)-536-8123
El Nido to Coron: Fast craft and outrigger boats connect El Nido to Coron with daily departures. Travel time is at least 3.5  hours for a fare of around P1,800 one-way via fast craft; around 7 hours for a fare of P1,400 one-way via outrigger boat; and around 8 hours for a fare of P1,200 one-way via passenger ferry.
Puerto Princesa to Coron: 2Go Travel going to Manila stops at Coron.
San Jose (Mindoro) to Coron: Outrigger boats regularly depart from San Jose, Occidental Mindoro to Coron. Travel time is approximately five (5) hours and fare is around P600 one-way.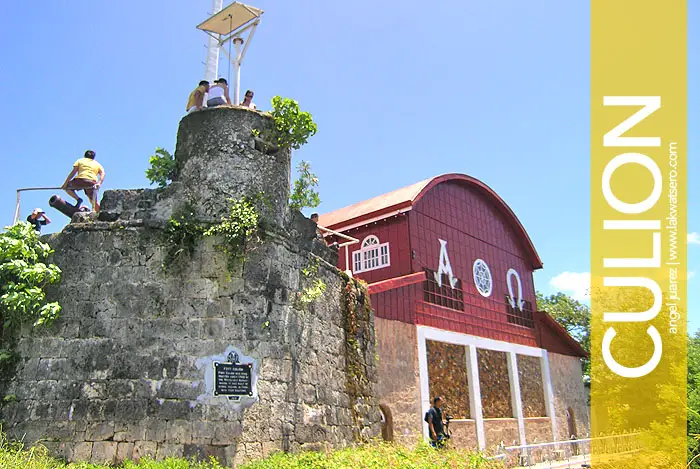 Where to Stay in Culion
There is no high end hotel or resort in Culion, only lodges and home stays including:
Tabing Dagat Lodge
Rate starts at P500 (Twin Sharing Fan Room)
Email: [email protected]
Contact Numbers: +63999-6567769 / +63999-6563818
Hotel Maya
Rate starts at P700 (Single Fan Room)
Email: [email protected]
Contact Number: +63939-2542744
Safari Lodge
Rate starts at P500 (Single Fan Room)
Email: [email protected]
Contact Number: +63908-4054119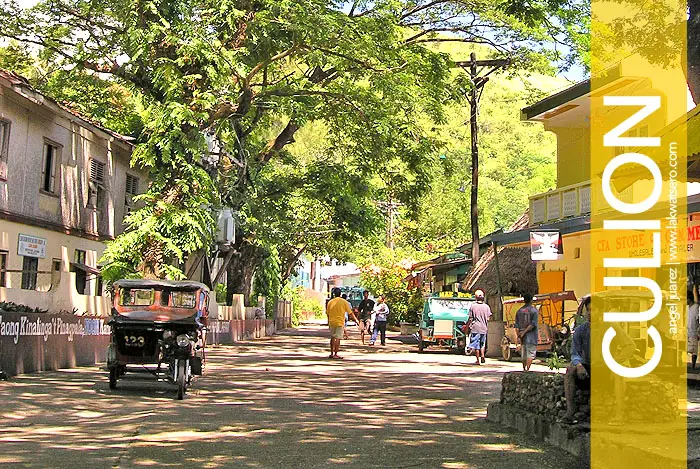 What to Do in Culion
Visit the Culion Museum and Archives,La Imaculada Concepcion Church and Culion Fort
Take a walk in the town and see the remnants of the old leper colony
Climb the Agila Hill with its 300+ steep stairways to its viewdeck
Trekking and rock/cliff climbing
Scuba diving and snorkeling
Explore its islands and beaches
Drop by Pulang Lupa, a site being developed with a halfmoon view of the entire Culion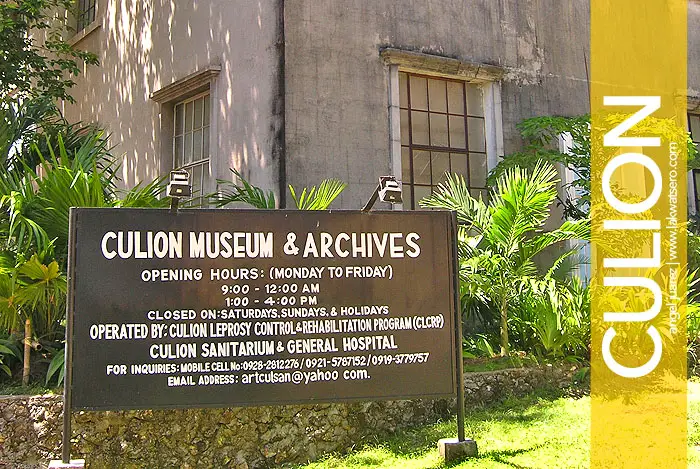 Tips
Best time to visit Cuyo is during the the dry season or from November to May. During rainy season, the waves are generally rough.
Mobile signal is available
No establishment accepts credit cards and travelers cheques