It is again the time of the year when we look back to our last 365 days to reminisce. The good and the bad times, all its ups and downs, highs and lows, and everything in between. In the end, there is one moment, one event, one place that will draw the biggest smile.
Undoubtedly, it was a busy year for me – 26 domestic trips, 2 out of the country, 2 scuba diving certifications, 11 dive trips, 3 running events, 3 epic mountain biking rides, 6 lighthouses, 6 UNESCO World Heritage Sites plus the countless new friends and memories. To pick which one is the most memorable is a hard task. So while I am still contemplating and having a hard time choosing for the one with the biggest impact on me, I asked my my fellow travel bloggers for their share: In less than 100 words and a photo, describe your most memorable trip of the year.
Boracay, Aklan for Marie Villadolid of www.superhappytotravel.blogspot.com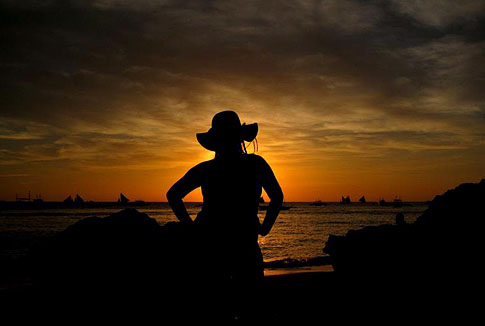 To travel every month was a promise I made to myself for 2011, and I did it! My favorite trip for this year will be my Boracay escapade for five days. It was my longest vacation leave, the most expensive and jampacked with activities.
It was a reunion for me and Boracay after eight long years. And yes, I missed Boracay a lot! After the reunion I made a promise again that I won't wait for another eight years to see Boracay. I'll be back in June 2012.
Tianmo Desert (Hebei Province, China) for Aleah of www.solitarywanderer.com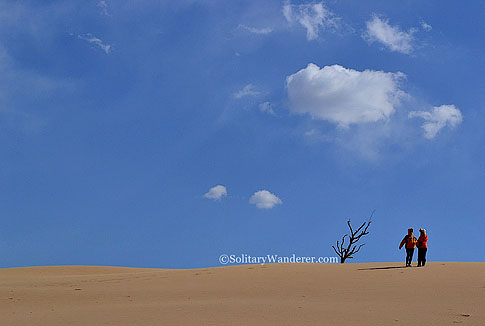 Who knew that there would be sand dunes in the middle of a lush vegetation and near a huge, man-made lake? Legend says that the Tianmo Desert in the Hebei Province, two hours from Beijing, China, had been dropped from the sky by the gods. Once you have your fill of touristy places like the Great Wall and the Forbidden City, head to Tianmo and have a whole desert to yourself!
Saigon (Vietnam) for Eileen Campos of www.possiblypinay.com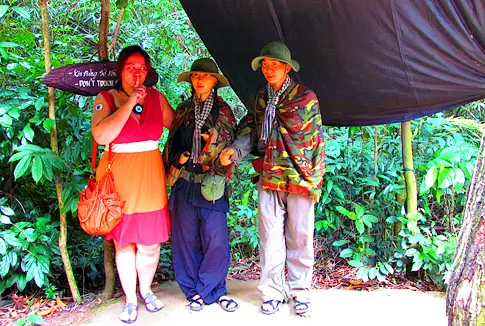 The year 2012 had a lot of firsts, all memorable – like my first solo trip to Ilocos, first Masskara festival, first trek up a mountain, first on-a-whim trip to Boracay but Saigon is probably the most memorable of all since I only had an exact 48 hours there and a budget of $100 to spend. It was also my first time to travel abroad alone, first time someone tried to flat out scam me, first time to make soooo much friends along the way and sooo much more.
Malapascua, Cebu for Marky Ramone Go of www.nomadicexperiences.com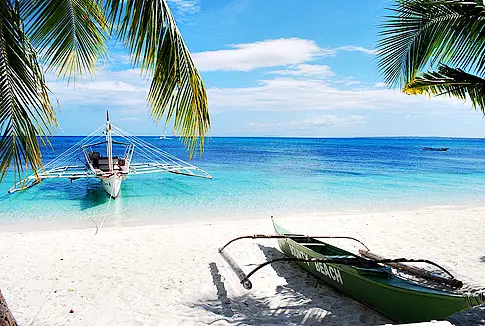 This trip was unforgettable to me because on how it came about. It was only less than a week when it came to fruition – brought about by a series of events that started three years ago when I sent out a random message online to this girl. She replied three years later and after a few conversation we agreed to meet up in Cebu and Malapascua became as the final destination. It was an epic weekend under the sun, with rum and beers in hand, walking over the powdery white sands and getting a glimpse of what could have been an awesome scenario that to this day, is impossible to achieve because of circumstances beyond nobody's control.
Yogyakarta (Indonesia) for Jerome Baluyut of www.balintataw.org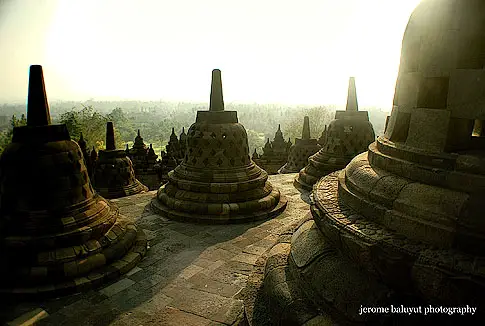 Mine would be my recent out of country trip to Yogyakarta, Indonesia. One, because it was my first time to travel alone and we all know that traveling alone is both positive and negative: positive in a sense that you have all the time in the world to do anything/everything; negative in a sense that your budget constraint, traveling alone can be expensive at times. Two, I never expected that visiting Yogyakarta meant loving Indonesia and even brought a different view point on how I see the country: Underrated and Misunderstood. Lastly, it's another dream came into reality. Who would have thought that I'll be seeing Borobudur and Prambana Temples in the flesh.
Bantayan, Cebu for Brenna Bustamante of www.philippinetravelogue.com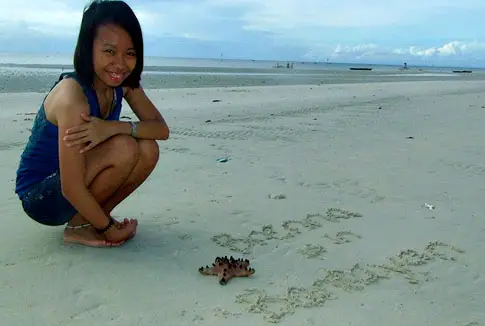 Bantayan is my most memorable trip of 2011 because this is my first Bagets trip, my first time in Cebu by myself and my first trip to the north of the province. All out enjoyment in the beautiful beach of Bantayan. There's nothing more enjoyable than being in a gorgeous island surrounded by the most interesting people you'll ever know. I did so many first things here. 🙂
Batanes for Izah Morales of www.tripadora.com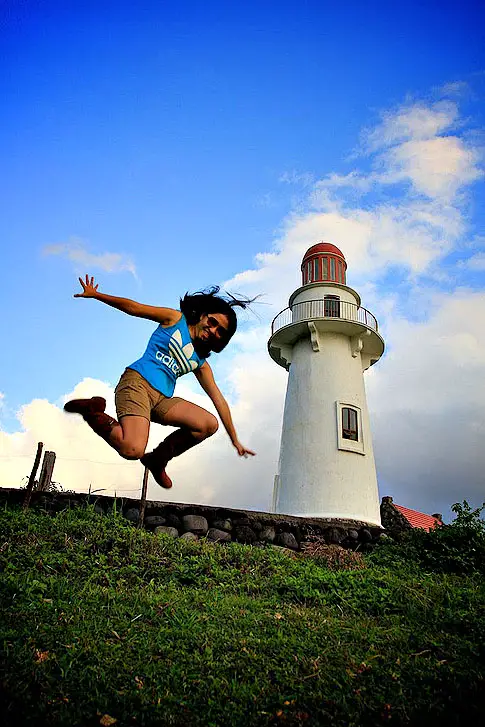 Every destination that I traveled this year gave me unique experiences. But among them, Batanes stood out to be my most memorable trip. It was a dream come true. For years, I've been longing to see the captivating beauty that Batanes holds. Joining contests paved the way for making that dream a reality. After the third attempt in joining South East Asian Airline's contest, I won and went to Batanes in February 2011. It was winter time but the warmth of its people served as our blanket. Batanes took my breath away. It is where I learned "something" that began a new chapter in my life.
Sagada, Mountain Province for Robbie Bautista of www.thetravellingdork.com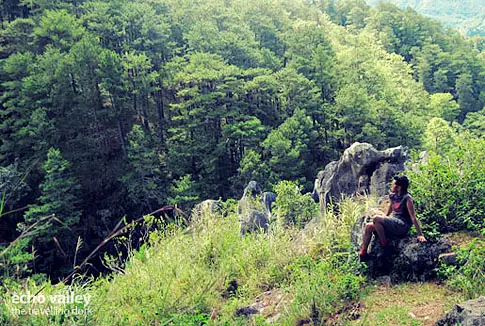 The reason I went to this 7-day long sojourn was because I wanted to escape from a lot of things and felt the need to find some answers for myself. Aside from the bonds made, the food consumed, and the epic adventures that happened in the mountains up north, I was able to find pieces of myself back. With all the trekking and strenuous activities, not only did I conquer the tasks physically but I also gained more strength in character in both mental and spiritual aspects. I had a pretty rough year and this marked a complete turn-around. I've been here three times and regardless of the 12-hour road trip, I will still gladly return to Sagada.
United Kingdom for Micaela Rodriguez of www.senyorita.net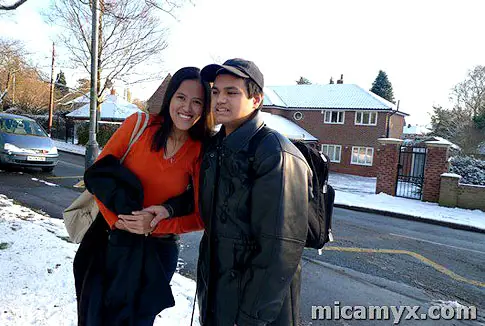 My first trip to the United Kingdom (December 2010-March 2011). It is memorable because for the first time in three years, I was reunited with my family and also experienced my first winter!
In order to maximize my stay, we spent three weeks in London and went to places such as Cardiff, Rugby, Coventry, Birmingham, Worcester, Warwick and Startford-Upon-Avon. I love traveling whether solo or in a group, but it is truly special when you spend more time exploring places with your family.
Mexico for Gay Mitra-Emami of www.pinaytraveljunkie.com
Visiting the several UNESCO World Heritage Sites of Mexico introduced me to an ancient but sophisticated world that's breathtakingly amazing! What's more special about our backpacking trip is that our daughter Luna's with us (though too young to even realize what's going on)!
Sri Lanka for Ron and Monette of www.fliptravels.com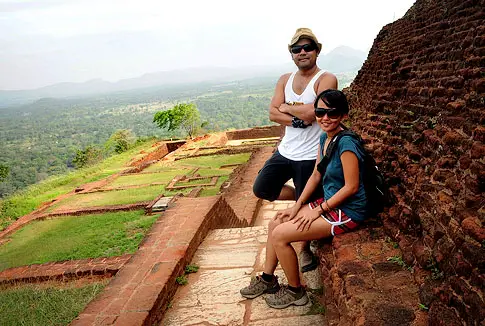 What is regarded as a discovery of something which was not sought but was nevertheless found is perhaps what makes Sri Lanka one of the most romantic places to be in. It was, after all, known as Serendib. To roughly translate it, it is the country of "happy accidents."
Sri Lanka was one of our major trips for this year's summer season. But we never expected that we would make an impact in this country's media when we planned this trip.
Our short trip was packed with stories we would not get tired of telling over and over–over some bottles of beer. We got loads of pictures and gigabytes of video clips as proof of our little Indian ocean conquest. But more than the whole experience and those two dimensional accounts in our hard drives, we were able to leave our imprints in this Non-Indian island south of India in the middle of the Indian ocean.
We left the country with one article in a local fashion magazine, a feature in a women oriented website and another video feature in the country's biggest online broadsheet.
The sun sets over Sigiriya on our last day before heading back home, no accident had happened to us, which is very unusual because we are magnets for things that are surreal… like that incident in Kandy where we were stalked by a marijuana vendor. We could have been in a bus accident. We could've died of tetanus. We could've been eaten by monkeys. Instead we got drunk and had a good night sleep. Perhaps that was the peace we never sought to discover but, nonetheless, found.
El Nido, Palawan for Dominic Hormigos of www.escapeislands.com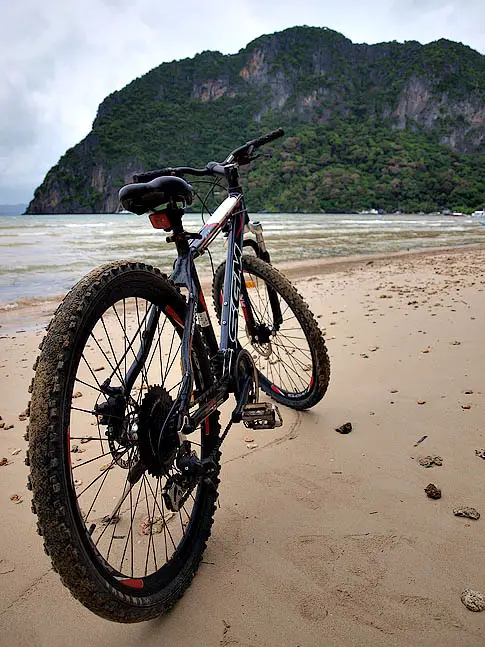 I cannot believe that there is indeed a place where I can be awed day by day. I ended up contemplating of finding a job or just make a silly reason that will require me to stay there. I am talking about the quaintness of El Nido. It was here where I spent each day and night with other backpackers from other countries who shared the same amazement of the islands. Whether by boat, by bike or even by walking one can still find remote and exotic beaches still at its best.
Cebu for RM Bulseco of www.thetravelingnomad.com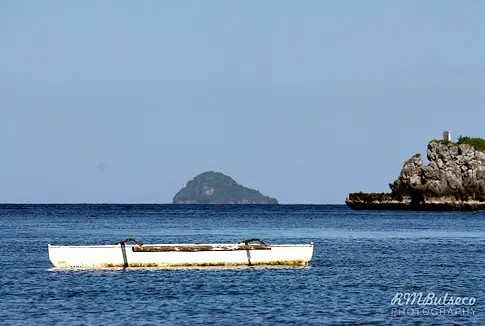 My recent year-end backpacking trip at Cebu was my most memorable trip this year. Not only I had the chance to see and appreciate the beauty of Malapascua and Bantayan Islands, I've met new and awesome people. I believe that our love for traveling made us closer even in a short span of time. I am looking forward to travel with them the soonest!
Cebu for Mark Chino Pantua (aka Chinchan) of www.juanderfulpinoy.com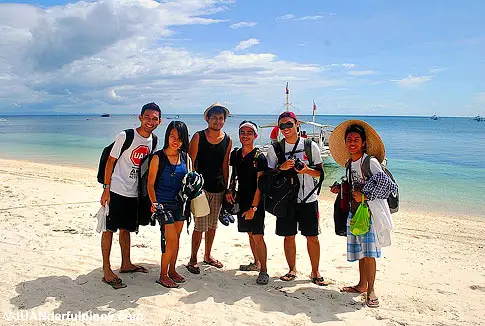 I love the Cebu beach life. Malapascua, Bantayan, Camotes and Moalboal. These places are beautiful. Lucky I have seen it. I have touched it . In that spirit I want to go on and come back . These beaches are certainly worth visiting.
My previous trip in the city of Cebu has been the most fulfilling travel experience in 2011. I love Cebu and still can imagine the effect of that experience on me. Cebu life has given me an impression that sometimes happiness can really be found in the simplest of things! To travel with newly found friends.
I know there are still many places to visit but my trip in Cebu was a trip to remember in 2011.
Baguio for Ca de Ramos of www.adventurousfeet.com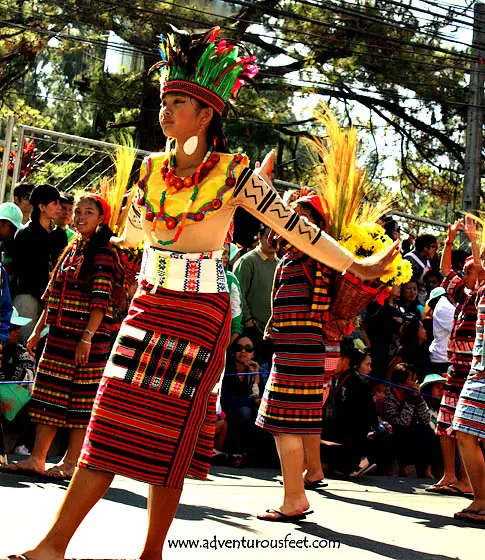 My memorable travel for year 2011 will be my Panagbenga Festival Baguio trip last February because its my first festival ever. One word: GOOSEBUMPS. I really felt crying literally at the start of the parade as I was happy to see them dancing especially the kids – giving us entertainment with all their great efforts and sacrifice to come up with the routines. Transportation is hard but everything is so worth it. If given extra time & money, I'll do it again. 🙂
Osmena Peak, Cebu for Doi Domasian of www.thetravellingfeet.com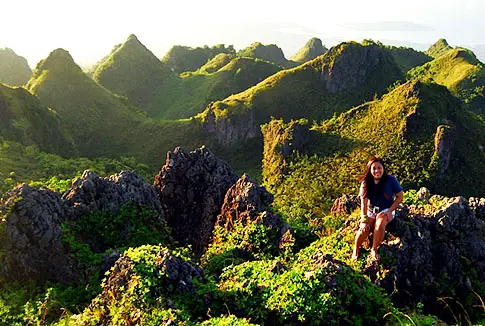 Climbing the top of Osmeña Peak while suffering from a swollen calf muscle made me realize my limitations but at the same time, this allowed me to discover that my passion for traveling and seeking adventure thrills will always be my driving force to allow me to move forward and reach that next destination. That photo's my 2nd climb on the highest peak in Cebu, a month after getting strained from my 1st climb (I just didn't get a decent photo at the top during the 1st climb eh. Hehehe!)
Ilocos Norte for Byron Jeff Datinguinoo of www.peculiarhours.com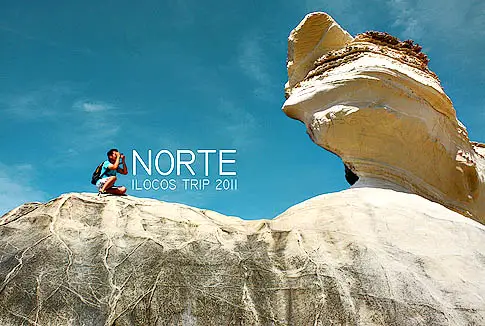 I have heard a lot of great things from up North — the pristine beaches, massive churches which hold great historical value, bizarre landforms and interesting stories. That's why last summer I did not hold back to grab the opportunity in exploring Ilocos Norte. After graduation, two of my friends planned to have this getaway and it was timely that his family had an affair for the 3rd week of April so we stayed in his aunt's house — making it one of my most budgeted trips of the year!
Siam Reap (Cambodia) for Edcel Suyo of www.soloflighted.com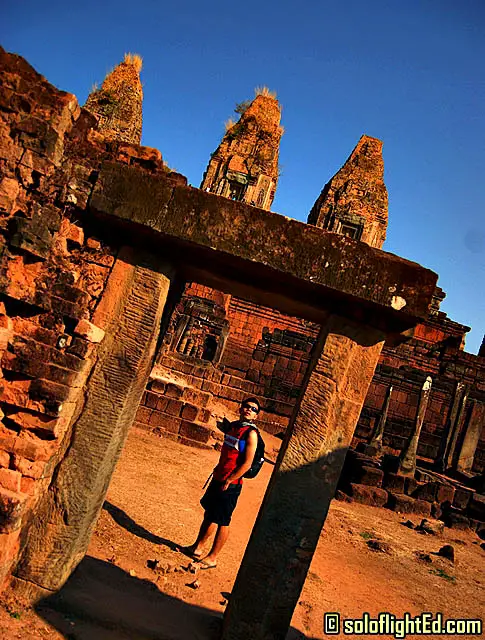 Siem Reap in Cambodia is one of my most memorable trips in 2011 because I didn't expect the place to be really beautiful. More than the temples, I loved the laid back atmosphere of the city. It's very quaint and peaceful that I've actually thought about living there for months. The best part there is how kind the people are. My journals in Siem Reap have developed my passion for exploring and immersing myself in another country's culture and way of life.
Marinduque for Ivan Briñas Cultura of www.ivanlakwatsero.com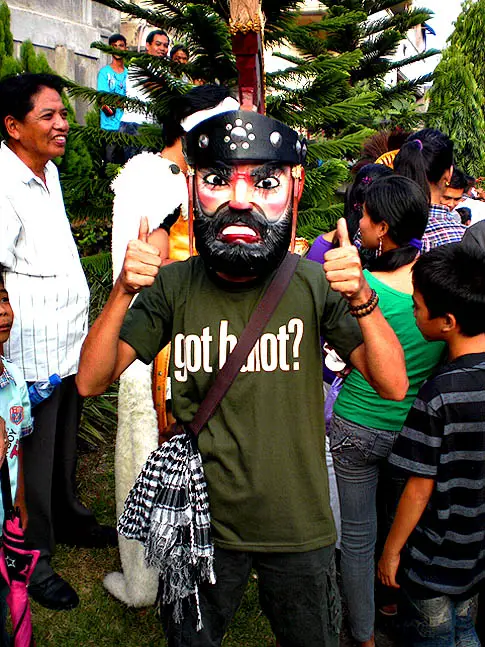 At the young age of 19, I discovered that solo traveling is fun, very addictive and self liberating. My 4-day backpacking trip to Marinduque during the Holy Week is my most memorable trip of the year. On this trip, I learned to talk to strangers, I learned to survive for with only a little budget, I learned to ride the jeep the "topload" way, I learned to get information from tourism offices, and I learned the art of couch surfing, for short I learned the ways of solo traveling. Certainly, the success of this trip made me the proudest.
Palaui Island, Cagayan for Darwin Miranda Cayetano of www.trackingtreasure.net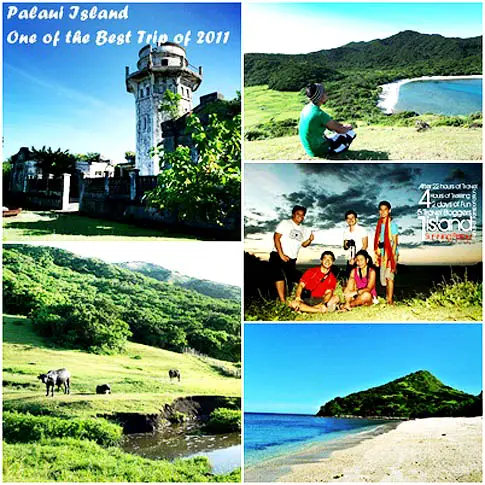 The longest trip I have ever done in a short span of time. You may think it is impossible but hell yeah, we made it. It was our trip to Palaui Island in Cagayan. Memorable, because our journey was even longer than the time we spent in Siwangag Cove and Cape Engano (15 hours of butt-numbing ride, less than hour boat ride and 4 long hours of walks and releasing sighs of tiredness). The feeling was really incomparable as the countless breath-catching moment would turn out to be breath-taking as we finally see the glimpse of an old lighthouse atop the green hill and the beautiful cove behind the thick dark forest. Every moment for me was a fulfillment of unusual things that I never thought would happen at that same trip like, reaching the northeasternmost part of mainland Luzon, witnessing how South China Sea and Pacific Ocean embraces each other, a very good sunny weather in a place where storms always pass through, celebrating the independence day, and staring at the happiness of two people who finally succeeded the epic trip that once failed. It was priceless seeing all those occurred on that 2nd weekend of June. Should I also mention that it was done on a really tight budget? Ok, we have to go back, and endure another almost 20 hours of butt-numbing road trip 🙂
+++
I understand why some expressed their thoughts in more than 100 words. I know 100 words aren't enough for that very special moment and to limit these seasoned travelers is a torture, I am really sorry guys 🙂
Reading their diverse pieces and looking at their amazing photos inspire me to travel more this 2012. While I have already visited some, the thoughts of Tianmo Desert, Mexico, Sri Lanka and Batanes make me drool. You really had a great year guys! More power to all of us!