I came up with this post, not because I find it obligatory nor because I succumbed to pressure of my fellow Pinoy Travel Bloggers 🙂 I wrote this because I want to set a milestone. I want something, in black-and-white, to look back to whenever I want to rekindle the good times of 2011.
The previous year had been good to me so I thought that before I start my 2012 of blogging, I find it just fitting to look back to the year that was and reminisce the best of my 2011.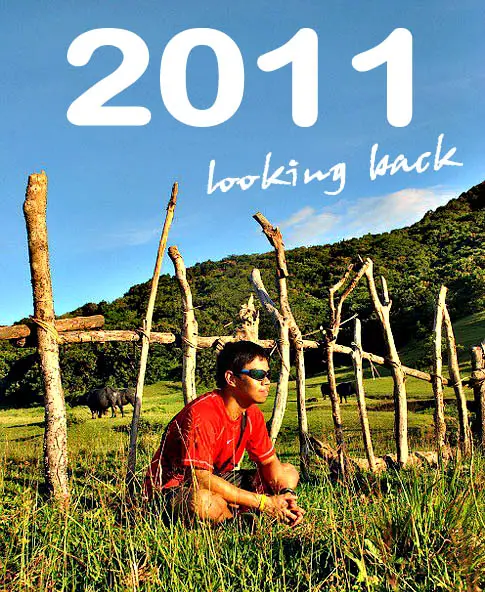 It was a busy and fruitful year, filled with vivid memories of travels and adventures. From the mountains, to the beaches and even to the depths of the seas. There were realizations, appreciations and new lessons. Every high taught me to be appreciative and thankful; every low, to be patience and hopeful. In the end I became richer with knowledge, experiences and memories from friends, old and new.
Without further ado, let us walk down the memory lane of the 365 days of Lakwatsero's 2011.
First Quarter
The first month of  the year was a busy start, with a camping trip at Nagsasa Cove, a visit to Anawangin and a trek to Capones' Lighthouse with the Happy Peeps; first dive of the year at Mactan and a luxurious stay in Hilton Cebu with my best dive buddy Ate Claudia Artazo; and a Malapascua-Luyang trip, also in Cebu, with my DIY buddies. It was two consecutive weekends in Cebu in January, a great way to start the year!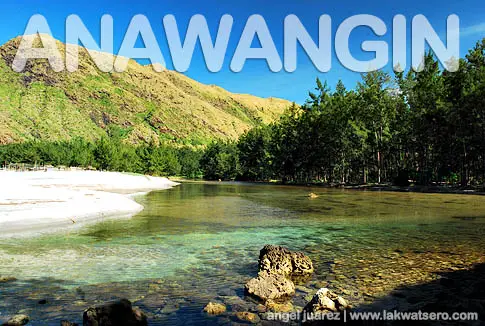 It was in February when I had the opportunity to join my first running event for the year 2011 – the Condura Skyway Run 2011 (Run for the Dolphins). I am very proud that I timed under-an-hour for the 10 kilometer run, 53 minutes and 25 seconds to be exact, which puts me in the upper 5 percent ranking of thousands who run under my category. I  also had the chance to visit Ho Chi Minh (Saigon), my first time in Vietnam. I instantly fell in love with the country, the people and the food. Also in February was the International Pyrolympics and my return to Apo Reef in Sablayan, Mindoro Occidental for a dive and camping trip.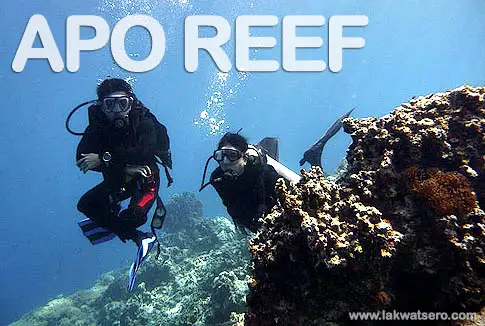 March was one of my busiest months, all weekends were filled with activities and out of town trips: the International Pyrolympics in Mall of Asia; Unilab Run Rio, where I timed under-an-hour again in 10-kilometer run; a sponsored food feast and trip in Veranda of Robinson's Galleria, Robinson's Promenade and Summit Ridge Tagaytay; a dive trip to one of my favorite dive destinations – Moalboal, where I got a chance to see again the Sardine Run in Pescador Island; and lastly, I finally got my PADI Advance Open Water Certification in Anilao!
Second Quarter
Though the first month of the second quarter was a slow start, the succeeding months had some of my most memorable and best trips thus making this the best quarter of my 2011.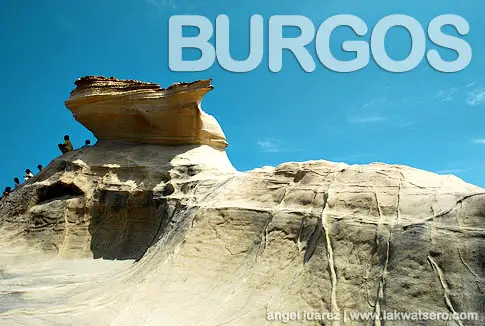 I had my last run of 2011 at Hyundai Run, 10-kilometer also under-an-hour; a solo backpacking trip in Ilocandia during the Holyweek where I got to visit three UNESCO World Heritage Sites, a lighthouse, century old churches, belfries, and other popular tourist spots of Ilocos; and a weekend exploration in Tambaron, Bulalacao, Occidental Mindoro.
The month of May was full of accomplishment. The yearly Couch Surfing Manila Summer Scramble was held in the second weekend where my team (Totto, JC, Elie and me) emerged as the champion in this exciting race around the Metropolis.  It was also in this month that my Tubbataha Dream finally became a reality. Our Tubbataha Dives were my best dives of the year, five days of live-aboard cruise  and four days of scuba diving in the Philippines' most prized destination for scuba divers. It was such a heavenly feeling diving with different kinds of sharks  (including a Whale Shark), rays, sea turtles and other pelagics in the very colorful and diverse underwater ecosystem that is Tubbataha Reefs.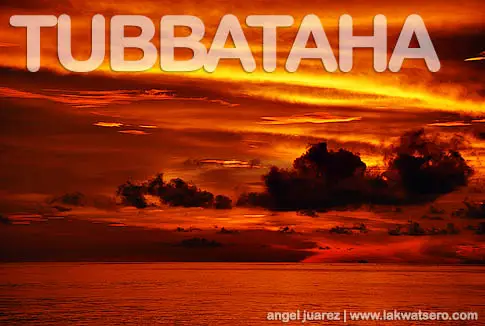 June was another memorable month with dives in Anilao and Puerto Galera; camping in my best beach of 2011, Calaguas Island in the middle of the storm; and of course, the much awaited comeback of Gael aka The Pinay Solo Backpacker and me to Palaui Island with fellow travel bloggers Edcel Suyo, Jerome Baluyut and Darwin Miranda.
On this trip to Palaui, we made sure to reach the lighthouse and we did with flying colors, thanks to Kuya Edwin Tabucol. We spent the night camping  in Siwangag Cove, just below the hill where the lighthouse stands. It was as if  all the heavenly bodies connived and made the trip a memorable one – the lovely blue sky and the mighty sun at daylight ensured us of picture perfect landscapes while the stars and the moon at sundown were all with us as we own the beach that night. The trip to Palaui Island was my best adventure of 2011, thanks to the four adventurous souls who were with me.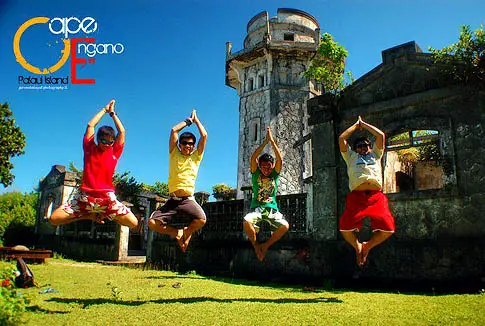 Third Quarter
It was in July that I got to visit Catanduanes for the first time. I endured the fifteen hours of travel by ordinary bus and Ro-Ro just to get to this island province which is fast becoming a tourist hotspot not only because of its own amazing wonders but as another jump off point to the famed Caramoan of the neighboring Camarines Sur. Aside from being the Cinemalaya season, July was also the month that I finally dived again in Balingoan, Misamis Oriental and feasted once more in Vienna Kaffehaus of Cagayan de Oro City. A week after my July visit in Cagayan de Oro, I went back there on the first week of August for a short stint in Camiguin.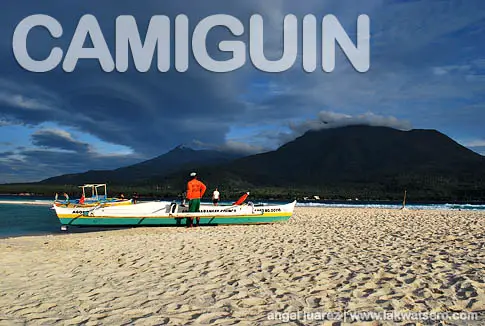 On my birthday week, I flew to Jakarta and headed to Bali for my best trip of 2011. I fell in love with Indonesia in this trip where we got to see also the great Borobodur Temple in Jogjakarta, a UNESCO World Heritage Site. I promised myself to be back and explore more of this interesting country soon.
The last weekend of August, a long weekend, was spent in Philips Urban Adventure with a good friend Antonio Totto and a visit to Capul Island in Northern Samar by land.
In September, the only out of town trip I had was in Cagayan de Oro City again for a Nitrox Certification and a cleanup dive in Medina, Misamis Oriental.
Fourth Quarter
Admittedly, I got tired of traveling in the last quarter, where I just spent almost all long weekends in the Metropolis. Ironically, I started mountain biking this quarter which apparently is a bit tiring but a fun, cheap, healthy and environmentally friendly way to travel.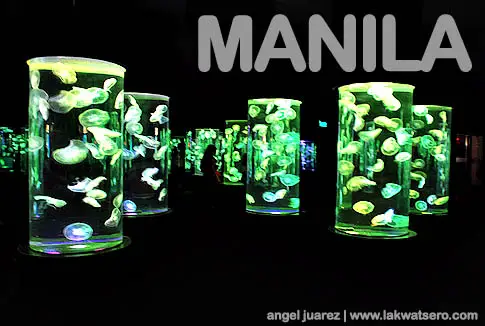 October when I visited Manila Ocean Park for the first time despite its proximity to where I live. I also spent a weekend in Sagada, my second home. But the highlight of the month was our return to Coron for wreck diving, this time in Irako, Olympia Maru and Lusong Gunboat. We got to discover new restaurants too – The Old House and B.O.G. Cafe.
November was solely for mountain biking. I finally got a mountain bike which brought me to three epic biking destinations with my new found friends in Las Piñas Environmental Development Awareness League (LPedal): Silang – Tagaytay, my first ride where I got my first battle scar but I consider as my best ride of 2011; Shotgun-Timberland in Mt. Mararat, San Mateo, Rizal which was a truly epic in every sense of it; and lastly in Balite Falls, Amadeo – Tagaytay – Silang.  We also participated in Bike for Light event held in Camp Aguinaldo to Pinaglabanan Shrine on Bonifacio Day.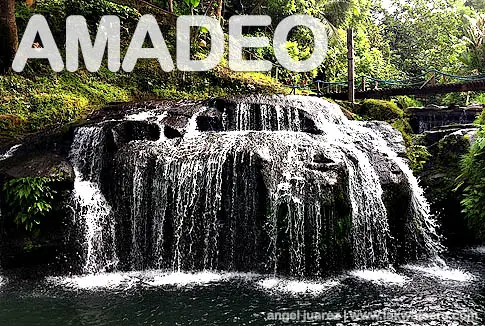 I was back in Cagayan de Oro in December, the day after storm Sendong lashed the region, for my year end dive in Agutayan Island, Jasaan, Misamis Oriental. It was also my last trip of the year, not counting the bike ride from Manila to Victoria Trail, San Pedro, Laguna before Christmas.
Now that 2011 is finished, the experiences of that year were just memories of a fruitful year. I am very thankful that you were with me in the 365 days of it and I am very grateful for all your support and encouragement. To my readers and subscribers, thank you for reading and even sharing my blogs. To my friends (old and new), travel buddies, dive buddies and bike buddies, thank you once again for bearing with all my craziness.
The year 2012 is a promise of renewed enthusiasm for more travels and adventures, to explore new destinations and experiences, to discover hidden treasures and to meet new friends. I hope you will hang on with me on my journey.
Cheers!