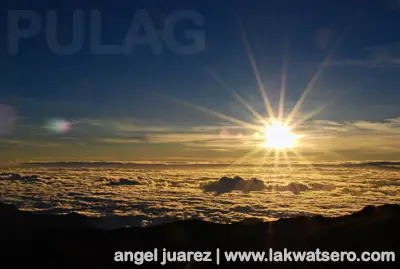 February 22, 2009, at 0300H, my group left Camp 2 of Mt. Pulag for a two-hours trek to its summit. We all braved the dark trail and freezing cold. At 0500H, before sunrise, we were the first to reach the summit.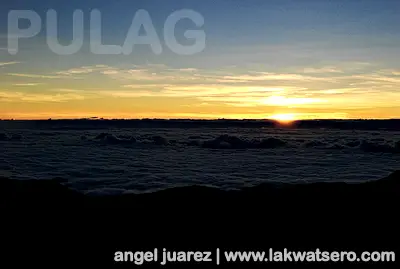 We waited some time as the sun started painting the sky with its magnificent colors. When the sun rise from the east, the sky changed from dark to blue, the stars still glitter and the cotton-like sea of clouds revealed. A truly lovely work of art.
Two thousand nine hundred and twenty two meters above sea level. This is the best place to greet sunrise as it slowly shows up from the horizon of sea of clouds.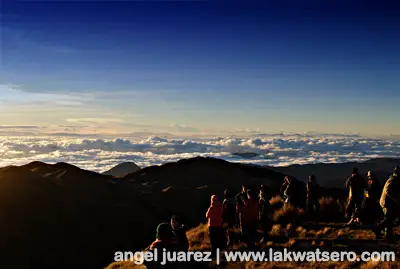 At Mt. Pulag summit, it pays to wait.
Mt. Pulag National Park is the third highest mountain in the Philippines and is bounded by the provinces of Benguet, Ifugao, and Nueva Vizcaya.

Trekking the mountain requires one to join a mountaineering club. It is just an easy climb and a Basic Mountaineering Course is not required although would be of great help. To date, several mountaineering and travel groups offer package tour to the National Park.