Unknown to many, there lies a paradise in the northern most province of Bicolandia that can compete with Boracay and will definitely beat this infamous beach in the Philippines, no questions asked. With its turquoise waters that rest in its long stretch of powdery white sand, complemented with the serenity of the place, Calaguas Island is your piece of heaven.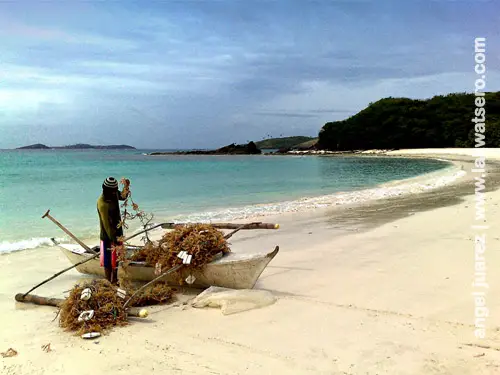 It was February 14th of 2009, Valentines Day, when we went there and fell in love.
Calaguas Islands is a group of islands in Camarines Norte, two hours away by boat from the provincial capital of Daet, and a fast becoming tourist spot due to its unexploited beauty and distinct charm.
The trip was organized by Travel Factor dubbed as Singles Night at Happy Beach. I waited quite long for it and when the day came, I packed all the things needed for an ultimate beach bumming experience. Armed with my camera and camping stuff, I was so excited to capture its beauty, only to find out that I left the battery at home. *FAIL*. So I ended up using my camera phone and grabbing pictures from other joiners, thanks to Sealdi, Ems, Anj, Mer, Shell, Eug and Ozzy. But I promise to be back there.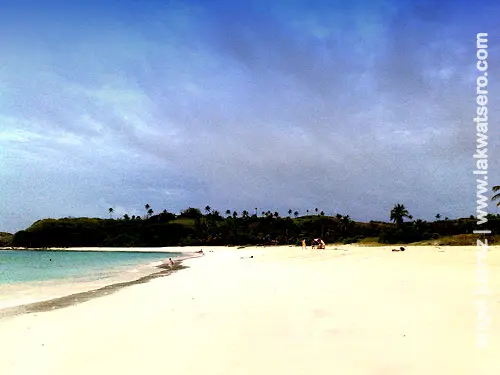 It was a day spent on beach bumming, swimming, playing Frisbee and touch ball, exploring the island, capturing its beauty in stills, camping, bonding and just sitting on the sand while appreciating all the beauty of our rendezvous. It was also a day of meeting fellow travelers and getting acquainted with them. A start of a new found friendship, built by a common desire to explore the Philippines.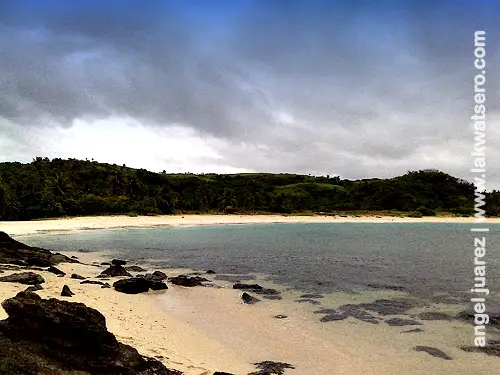 Calaguas Island is really a perfect place to hear yourself, to meet new friends, to fall in love and be happy, no wonder some named the island as the "Happy Beach".
It was February 14th of 2009, Valentines Day, when we went there and fell in love. Who would not fall in love with Calaguas? And as someone said, "Leonardo di Caprio, this is The Beach!"