I had a first glimpse of the Andes last year when I went to Peru on my own, particularly in the Province of Cusco, to visit the iconic Machu Picchu and to trek Vinicunca, the famed Rainbow Mountain of Peru. On that short stint, I instantly fell in love with South America so I promised to return… to experience and explore more beyond Cusco.
Promises are meant to be fulfilled so I went back just recently amid all the humps and bumps that almost made the trip impossible. Thankfully, all the heavens connived and paved way for my return to this part of the world. I only had two weeks… just two weeks to zip zap in and around Colombia, Ecuador, Bolivia and Peru with a short layover in Ciudad de Mexico before flying back to San Francisco and Manila. Two weeks seems short. Most of the backpackers I have met in these countries were off for no less than two months! But for someone who has a full-time job, it is doable. It should be doable.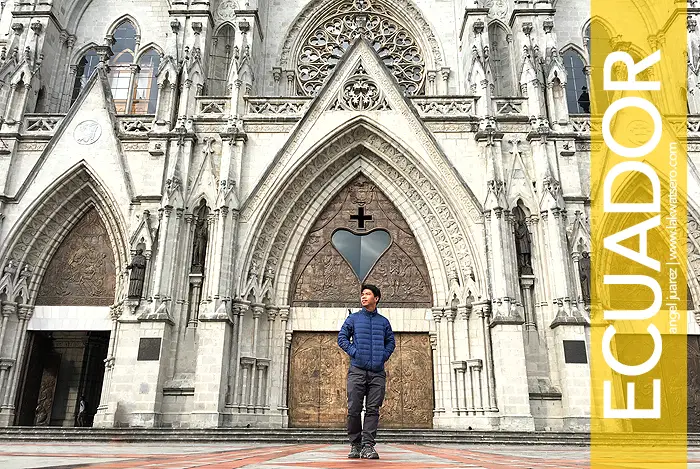 It is springtime in South America on October; the weather is generally cold and dry. Temperature in Colombia, Ecuador, Bolivia and Peru ranges from 5 to 23 °C, the coldest are on the highlands of the Andes mountain range. It amazes me that while these countries sit near the equator and between the tropics (like the Philippines and the rest of South East Asia), the climate here is far from the tropical heat of my region. The alps and glaciers of its mountain peaks explain the difference, making the climate on this part of the world temperate.
But I am not complaining. In fact, I love the South American climate and I made sure to pack my winter clothes for this two-week stint. So here are the highlights of the trip.
Colombia: Pilgrimage in Ipiales
After about twenty-five inflight hours, three airports and three connections from Manila to San Francisco and Houston, I finally arrived in Quito, the capital of Ecuador. It was not my first destination though because six more hours of land travel took me to Colombia, particularly in the city of Ipiales, the first town of Colombia from Ecuador and home to an iconic tourist and pilgrimage site – the Sanctuario de Nuestra Señora de Las Lajas.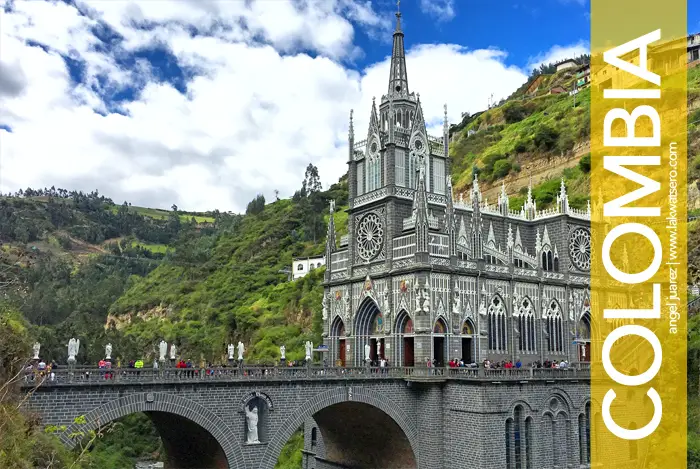 A miraculous event in 1754 paved the way for building of this shrine that is tucked on the canyon of the Guáitara River. It has become a tourism and pilgrimage destination since its establishment. The present structure was built between 1916 and 1949, donning Gothic Revival architecture similar to those in Europe. The original was made of straw and wood that dates back from 1756 and eventually replaced with a larger shrine in 1802.
Sanctuario de Señora de Las Lajas is just 15-minute taxi ride from the border of Ecuador and Colombia or around five hours from Quito, making a daytrip possible. Suffice to say, I had a glimpse of Colombia on the few hours I spent there. I know it is too quick and not enough to say that I have experience Colombia, but it will do for now. 🙂
Ecuador: Downhill Mountain Biking in Cotopaxi Volcano
I went back to Quito where I spent three nights exploring and discovering the city and the nearby attractions. Quito is a beautiful city, it has this old European town vibe which will make you fall instantly.
I joined a free walking tour that brought us to the some of the city's treasures such as Basilica del Voto Nacional and the heritage buildings and alleys of Centro Historico. I hopped on a bus to the town of Otovalo to experience one of South America's biggest trade centers. I also made sure to visit Mitad del Mundo, a small park north of Quito that houses the monument marker of the equator line.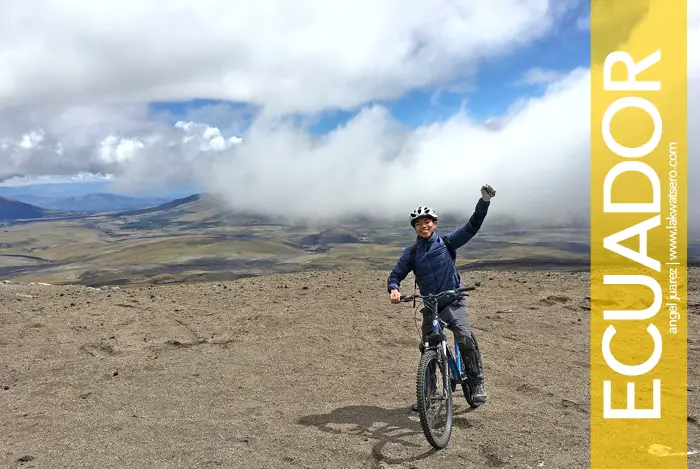 But the main highlight of my stay in Ecuador was the downhill mountain biking tour of Cotopaxi Volcano, an active and one of the highest volcanoes in the world.
The experience was rad and unimaginable. I haven't been biking in more than a year so imagine my excitement. We started at 4,600 meters near the glacier of the volcano and biked down on a bumpy and descending dirt road to its base and surrounding trails.
Man! It was spectacular! It was as if I was flying. It was cold and windy and chilly at 4,600 meters, thankfully I have my Uniqlo Ultra Light Down jacket with me, which I was able pack and pocket in at midday when the sun was at its peak.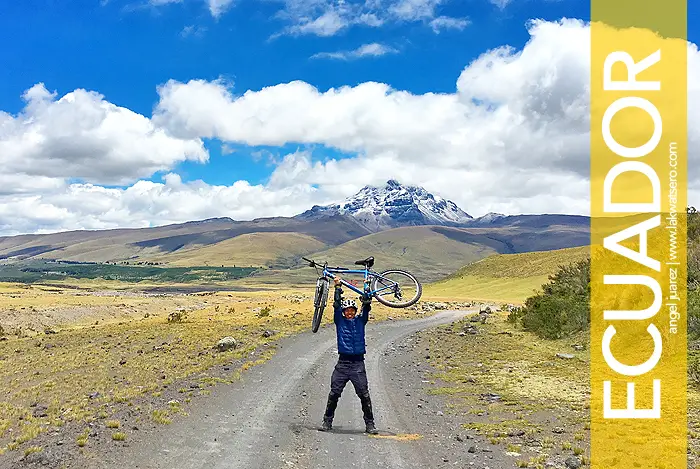 Bolivia: Roadtrip in Uyuni and Potosi
It was another long travel from Quito to my next stop – Bolivia!
I made it to La Paz, the capital city, via flight connections from Quito to Lima to Cusco in Peru. It was my first time to set foot in Bolivia and like Colombia, Ecuador and Peru, Filipinos do not need a visa to enter to this country. But compared to the three, Bolivia has a different appeal to me, far from the vibes of its neighboring countries. La Paz reminded me of Kathmandu with the cold climate, brick-made structures and all the chaos… all the lovely chaos.
It was just a short encounter with La Paz as I hopped on a night bus to my primary destination in Bolivia – Uyuni!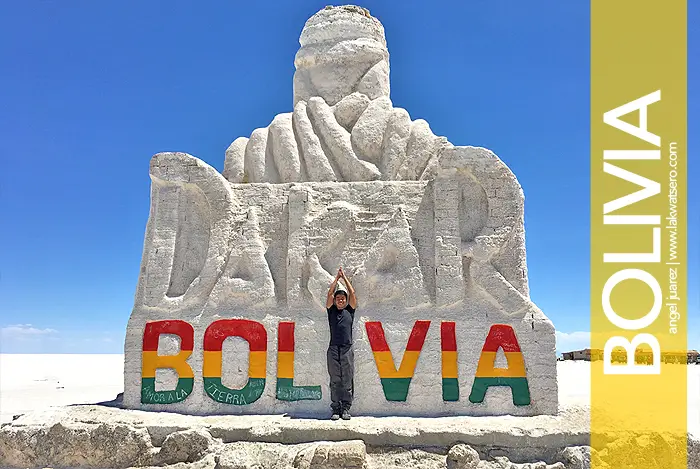 Famed for the largest salt flat in the world, the town of Uyuni would be the starting point of my Bolivian adventure. Three days with two Irish, a Dutch, an English, a Taiwanese, a Filipino and a Boliviano on a road trip that took us to some of the most remote and idyllic places on the planet.
Fun! Crazy! Epic!
We got to visit various salt flats, mountains and volcanoes, deserts, lakes and other interesting spots in Uyuni and Potosi. Took hundreds of awesome and crazy photos. Brought home countless memories.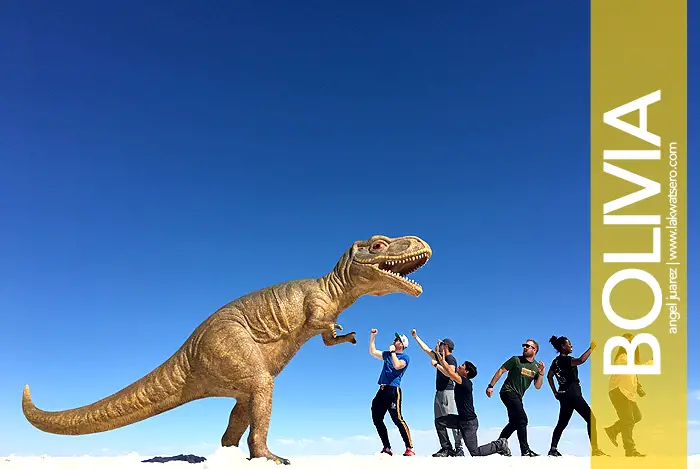 The highlights of the trip was the famed Salar de Uyuni, the different shades of lakes in Eduardo Avaroa Andean Fauna National Reserve and of course the new friends I have met on the road that made the trip one for the books.
It was sunny but cold in the morning during the course of our journey, which makes the Heattech short sleeve v-neck shirt perfect! It was a different story at night when it got really cold and chilly, but the Blocktech fleece and Heattech fleece, knitted cap, gloves and socks came to the rescue.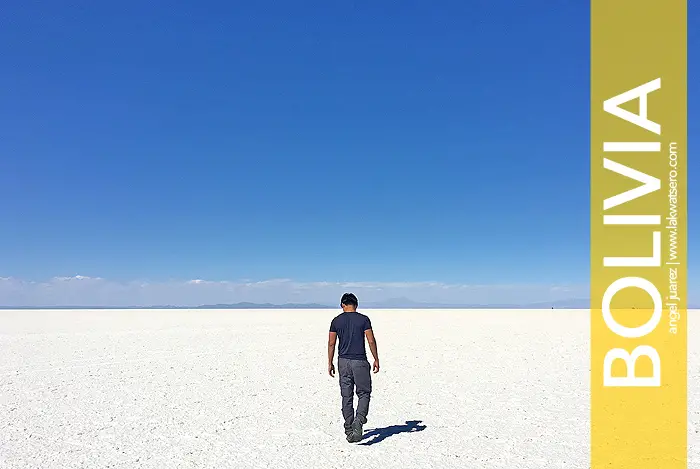 Peru: Trekking in Cordillera Blanca
Right after the three-day joyride, I took the night bus from Uyuni to La Paz to catch my morning flight to Peru, particularly in Cusco. I flew there not for Machu Picchu or Rainbow Mountain but to save on airfare because the Cusco flights were the cheapest at that moment to get to Peru. From Cusco, I transferred to a bus to Lima and then another bus to the town of Huaraz.
Imagine the entire journey? Uyuni to La Paz (9 hours ride), La Paz to Cusco (1 hour flight), Cusco to Lima (23 hours ride) and Lima to Huaraz (8 hours ride). A total of 37 hours of travel time not counting the transfers and waiting time! It wasn't a problem for me who can tolerate long commutes. Long commutes give me enough time to rest / sleep.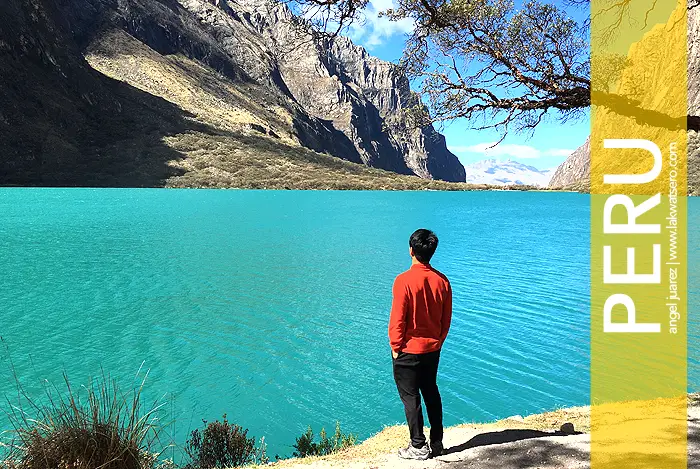 Huaraz is the capital city of the Ancash, a region that stretches from the sea to the summit of the breathtaking Cordillera Blanca, a mountain range consisting of several snow-covered peaks towering over 6,000 meters high as well as numerous glaciers. Huaraz serves as gateway to Peru's answer to Patagonia.
I joined a group for a day trek to Laguna 69, one of more than 400 lakes Cordillera Blanca's Huascaran National Park, a UNESCO Biosphere Reserve and World Heritage Site. Laguna 69 is a beautifully colored lake surrounded with white mountains and nourished by a waterfall Chacraraju, one of the highest peaks in Cordillera Blanca. It is one of the most popular sites in the region due to its accessibility and spectacular scenery.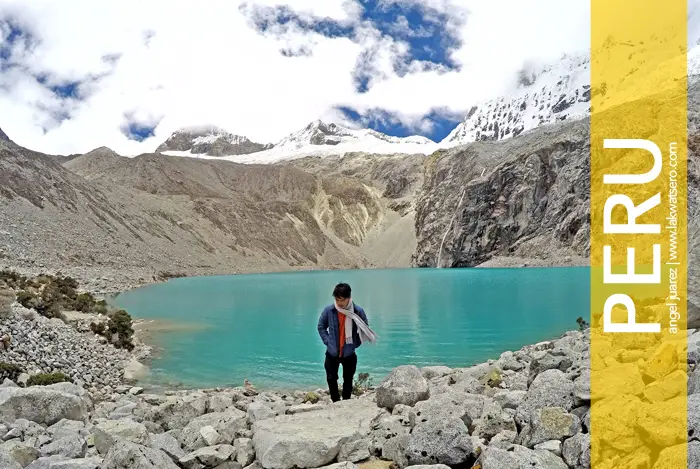 The trek to Laguna 69 takes at least 2.5 hours on an ascending trail surrounded with foliage and white peaks, an elevation gain of more than a thousand meters in less than five-kilometer trail. Going down takes at least 1.5 hours. Without a doubt, it is a challenging feat due to high altitude yet a truly rewarding one.
Laguna 69 was the last item in my bucket list for this trip but definitely my favorite among the highlights! It helped that the Heattech items I was wearing made the trek comfortable.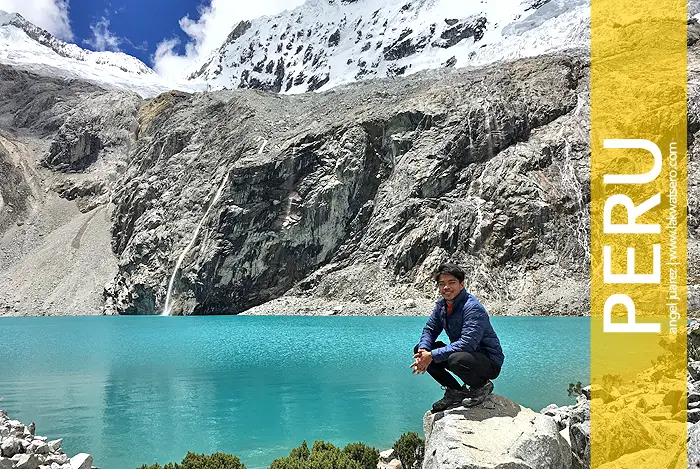 Mexico: Exploring the Old City
Going home, I had 15 hours layover in Ciudad de Mexico en route to San Francisco. But arriving in the Mexican capital at midnight left only a few hours for me to have a glimpse of Mexico City. I spent the night in the airport and hopped on a Metrobus to Zocalo at 0600H, hoping to make the most of my short layover.
Zocalo is the center of Mexico City's historic district, home to the city's heritage structures, old churches and museums. I walked the stretch of Avenida Francisco I. Madero a couple of times; checked out National Palace, Templo Mayor, Metropolitan Cathedral, Palacio del Bellas Artes, Museo Franz Mayer and Monasterio de San Francisco, among others; queued for tacos at Tacos de Canasta Los Especiales; had a serving of gelato at Heladeria Santa Clara; people watched in Alameda Central; and bargained for souvenirs along Republica de Argentina.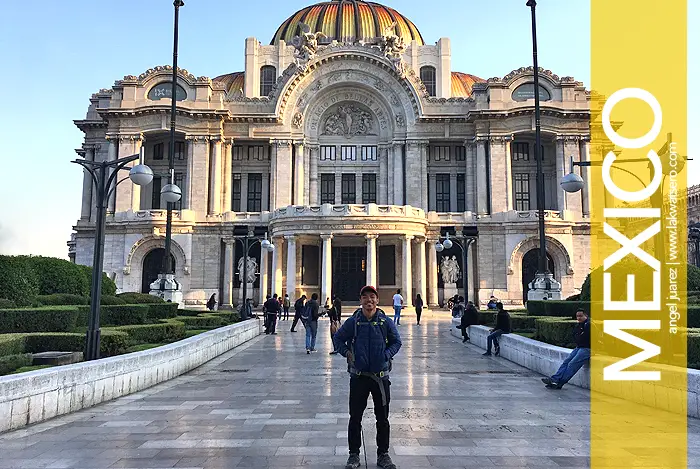 Aaaahhh! I enjoyed my quick love affair with Ciudad Mexico! I hoped to stay longer but I had a flight to catch so I bid Zocalo adieu. I know I will see the city again
And that's it! Two weeks of action and fun filled experiences and adventures from volcano, to salt flats, deserts, mountain trails and ancient cities! Oh Sudamerica, you never cease to amaze me!