It has been a tradition for most if not all bloggers to come up with a year-ender post and with the year 2013 almost a history, it is once more the proper time to come up with what seems to be a compulsory piece. Personally, I find it as the toughest blog post to compose, not that the others are easy, but merely because I always wanted my year-enders to be perfect, something worth reading and full of artistry to sum up my year of travel and adventure with a blast! For me, it's hard, very hard!
I really don't know how to pull this one off because I suck in writing but I decided to pass with the realizations and reflections which I think are too personal and dramatic to be posted on a travel blog. So as usual, I ended up highlighting the memorable travel events of my 2013 🙂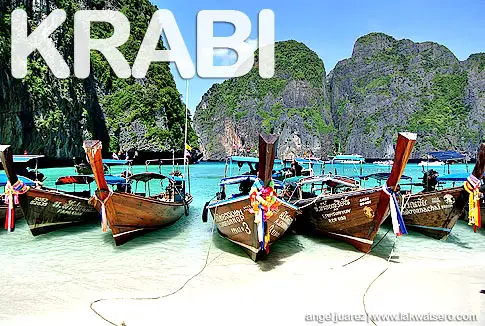 Well, my 2013 is full of fun, adventures and surprises. Never did I expected it to be so amazing that despite having a full-time work, I still managed to pamper the wanderlust in me. Eleven dive trips, five out of the country backpacking adventures, four mountain treks, four new Philippine provinces, two Spanish-era lighthouses, one duathlon event and countless epic bike rides, beach bummings, island hoppings, food trips and a whole lot more!
So without further gilding the lily, let's take a look on my most memorable trips and adventures of 2013. Another year spent on biking, diving, running, surfing, trekking, wandering, and though with a mountain of backlogs, blogging.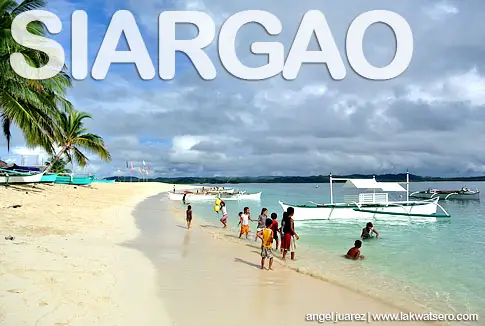 I Bike
I must say, it was an epic year of biking that I do not know how to surpass this year. My love affair with my two-wheeled machines brought me to amazing places I never imagined that I would be able to reach by bike.
I went biking in Baler with my foldable, had a short mountain bike ride in Bali, finished Globe Cordillera Challenge in Benguet, joined a duathlon in La Mesa Nature Reserve, survived Infanta Ride, looped to Kaybiang Tunnel via Tagaytay-Nasugbu-Ternate, rode to Dararanak Falls and had a year-end ride to Taal Batangas.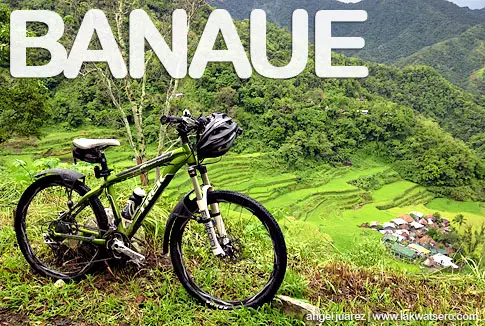 But the one that topped all my rides this year was our epic mountain bike adventure in Ifugao. For three days and three nights, we pedal from Banaue Poblacion to Mayoyao and Batad and back, in the backdrop of the picturesque rice terraces and mountains of Cordillera.
It was my first time to see the Rice Terraces of Batad and Mayoyao and I was in total awe with their magnificence. Until today, this ride gives me chill and hangover. Thank you Ifugao for the pure joy of mountain biking you let us experience.
I Dive
For me, every dive is memorable and special. There are always amazing stuff underneath that await scuba divers because the ocean is a big stash of surprises. It is a whole new world out there, a whole new colorful world.
This year, I managed to dive for the first time in Biri, Siargao, Panglao, Lubang and Tawi-Tawi; revisit Coron, El Nido and Cebu; had my first out of the country dive trip in Krabi Thailand; participated the underwater clean-up dive in Opol Misamis Oriental; and had our year-end dive in Mantangale Misamis Oriental.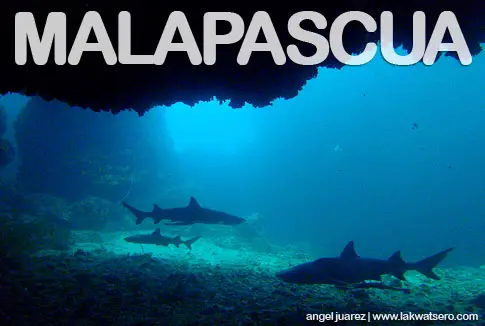 Choosing one that tops all my other dives for 2013 was quite difficult but I guess it's our dives in Malapascua Cebu last February that I consider as the most special.
It was our second time in Malapascua and we went back hoping to see the famed Thresher Sharks after we failed to see any during our first visit few years back. We weren't disappointed this time, countless Threshers showed up on our descent in Monad Shoal and I was ecstatic because it was the first time I saw Threshers. A close encounter to not one, not two, but countless Thresher Sharks! Surreal indeed!
But the fun didn't stop in Monad Shoal, because on our succeeding dives in Gato Island, it's the White Tip Sharks who treated us on a virtual show! Simply amazing!
I Trek
The mountaineer in me had a relax year in 2013 yet still managed to summit two small mountains in the Philippines, trek to crater lake of a volcano in Indonesia and spent three days in the mountains of Annapurna in Nepal. They were all equally awesome and special – the trek to Bud Bongao in the Philippines' southernmost province of Tawi-Tawi; the day hike in Mt. Banoi of Batangas as benefit climb for the survivors of Super Typhoon Haiyan (Yolanda); the solo trekking to Kawa Ijen in Banyuwangi Indonesia; and last but my most favorite trek this year, the 3-day Poon Hill Trek in Ghorepani Nepal.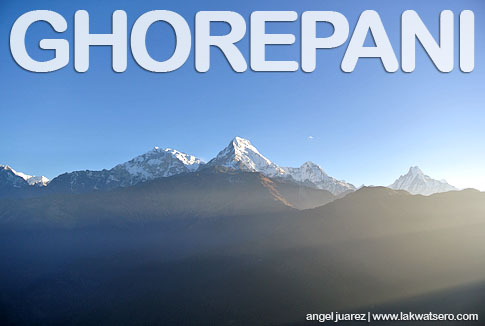 My trip to Nepal this year came as a surprise, a spontaneous trip that turned out to be an uber awesome adventure (thanks Air Asia :-D). I flew from Manila to Kuala Lumpur and to Kathmandu, then transfer to a van to Pokhara for my dream to get closer to Himalayas. But with my tight schedule, only a trek to Poon Hill was perfect for my itinerary.
It was a worthy and rewarding trek nevertheless, that on my third day in the mountain, I was able to see the Annapurna side of Himalayas in all its glory! Breathtaking scene unfolded right in front of my eyes as the rays of Himalayan sunrise casted its sunshine in the snow-capped mountains of Annapurna. I can't help but gaze and sigh in amazement!
I Surf
Yay! The newbie surfer in me is still a newbie albeit more confident now than the previous year. There were chances to surf in Bali, Phuket and Siargao but I decided to pass. But Baler was there to build my confidence and I can proudly say that I already know how to spot the waves, paddle, stand up the board and ride the waves all on my own. 🙂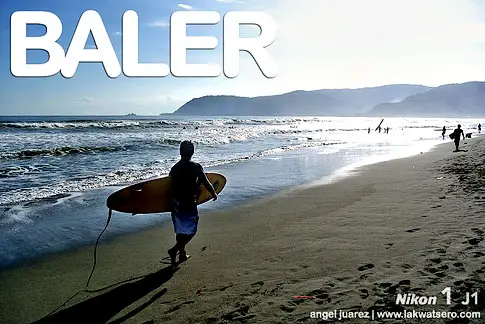 I Wander
As I mentioned earlier, I am so happy that despite my full time work, I still managed to pamper the wanderlust in me this year. The hell with my savings, haha! But seriously, most if not all of these trips are on a budget. 🙂
Some of the memorable trips I had this year was my first ever visits in Baler, Corregidor, Zamboanga City, Tawi-Tawi, Siargao, Biri, Luna (Apayao), Batad, Mayoyao, Tanay and Lubang; the continuation of my Farola Series in the lighthouses of Cabra Island in Lubang Mindoro and Malabrigo in Lobo Batangas; my return to El Nido, Coron, Cebu, Tacloban, Cagayan de Oro, Sagada, Puerto Princesa, Bohol, Nasugbu, Tagaytay, Calaguas, Sablayan, Clark and Boracay; and my out of town trips in Jakarta, Bali, Phuket, Pokhara, Kathmandu, Melaka, Kuala Lumpur, Singapore and Hongkong.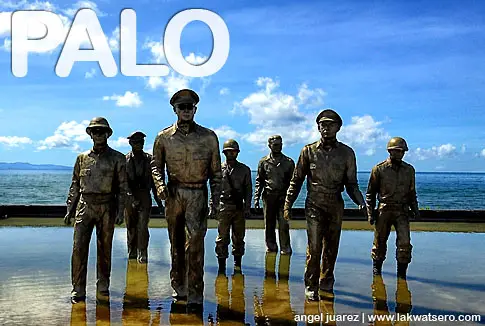 Choosing which one of these trips significantly marks my 2013 is quite tough but I guess I will narrow my preference into two – Tacloban and Tawi-Tawi
The trip to Tacloban was in May, few months before Super Typhoon Haiyan flattened the city. It was just a quick stop after Ate Claudia and I dived in Biri but on that quick stopover we got to appreciate and love the provincial capital of Leyte. It was memorable because although it wasn't my first time in Tacloban since my mom hailed from Leyte, it was my very first time that I got to explore the city. Today as I recall the places that we have been, the streets that we have walked, the restaurants that we have eaten and the people that we have met, I wonder if they are all still there and I do hope so.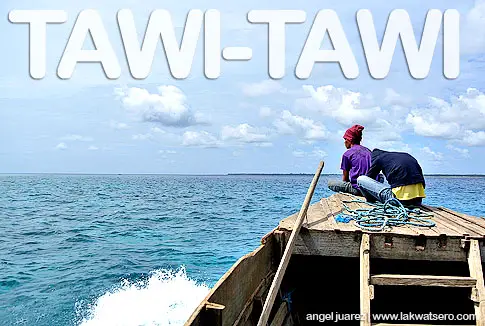 Meanwhile, the trip to Tawi-Tawi was along time dream of Ate Claudia and me, finally it came into reality last July. It was a long road to the southernmost province of the country, a place that is full of surprises and promises, of scenic views and lovely people. We had a glimpse of its underwater treasures and inland attractions. Tawi-Tawi didn't disappoint us. There is something in the place that pinched our curiosity, a mysterious connection, an attraction beyond explanation. Tawi-Tawi beckons!
I Thank You
I believe that it wasn't by luck that my 2013 became so wonderful and wanderful. It was by fate. And I feel so blessed for being able to do what I love doing without sacrificing my career. In the end, 2013 turned out to be the one of the most awesome years of my travel, of my blog and of my professional career.
But before we turn the page and head towards the new year, I want to thank you for your incessant support in me, for believing in me, and for trusting me. To those who read, shared, twitted, liked and recommended my blogs; to those who commented and messaged me; to those who followed my adventures whether through this blog, Facebook, Twitter, Instagram, Google Plus or Tumblr; to those who nominated me and voted for me in various award giving bodies; to all of you who silently follow and read my lousy posts – I can't thank you all enough! You are the reasons why I keep on trying very hard to blog and take photos. Salamat, grazie, terimah kasi, obrigado, thank you!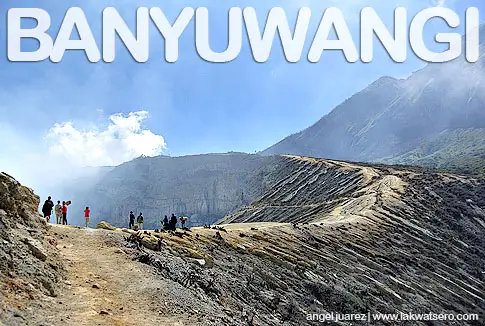 My heartfelt thanks also to Spyder Philippines, SkyScanner, Nikon Philippines, Widus Hotel, AirAsia, Philippine Airlines, Lagu, Momax Ipower Go, Samabe Bali Resort and Villas, Grand Mirage Resort Thalasso Bali and Devdan Show Bali.
The coming new year is a promise of more travels, adventures, dive trips, mountain treks, epic rides, food trips and whatever in store for me in 2014. I am ready and excited! Bring it on!
Cheers fellow lakwatseros!
This is my entry to the Pinoy Travel Bloggers' December 2013 Carnival with the theme: "Let the Curtains Close on 2013. A Year-End Post." This month's host is Brenna Bustamante of The Philippine Travelogue.