The best view comes from the hardest climb, they say. Cliche as it may sound but it is true for Taraw Cliff.
Taraw Cliff is a limestone cliff right in the heart of downtown El Nido that offers a panoramic view of Bacuit Bay.
At a height of approximately 230 meters, Taraw Cliff stands proud as one of the town's icons. It is one of the few things that you can do in El Nido that does not involve a boat ride. However, take note this activity requires physical strength, courage and extra care as it is not an easy feat.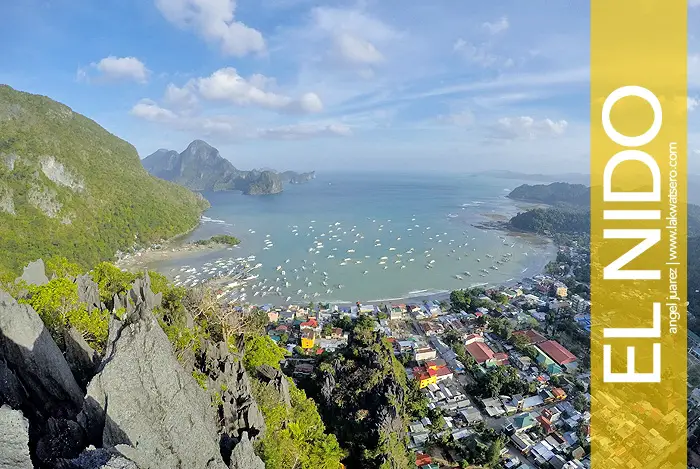 The trek takes at least 45 minutes on a trail leading to one of its pointed peaks. It is a challenging one with some that are almost vertical. Not to mention the sharp and pointed rocks that add more difficulty. It is not advisable if you have fear of heights.
For adrenaline junkies, this is a must-do for a great view! But a guide is required to scale Taraw Cliff. You can hire one for as low as P500 for a group of 1 to 3 persons without harness or helmet, higher if including all the protective gear and equipment. Due to its difficulty and the previous fatal accidents, guides to Taraw Cliff are getting scarce but your hotel in El Nido should be able to help you find one or just approach any travel agency in the town.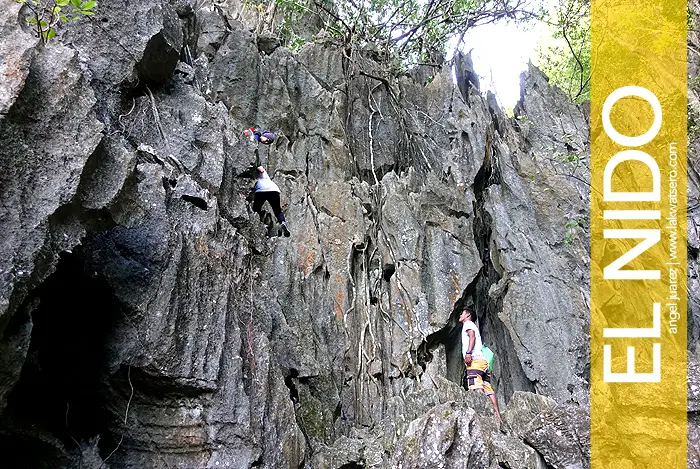 An easier alternative is El Nido Taraw via Ferrata. Popularly known as El Nido Canopy Walk, El Nido via Ferrata prides itself for being the safest Taraw Cliff experience. Equipped with harness, helmet and accompanied by a guide, via ferrata will take you to a trail made up of hanging bridges, metal paths and staircases to a safe vantage point which may not be as high as the peak but still offers an imposing view of Bacuit Bay. The entire journey takes around half an hour going up and around 20 minutes going back, rate is P500 per person.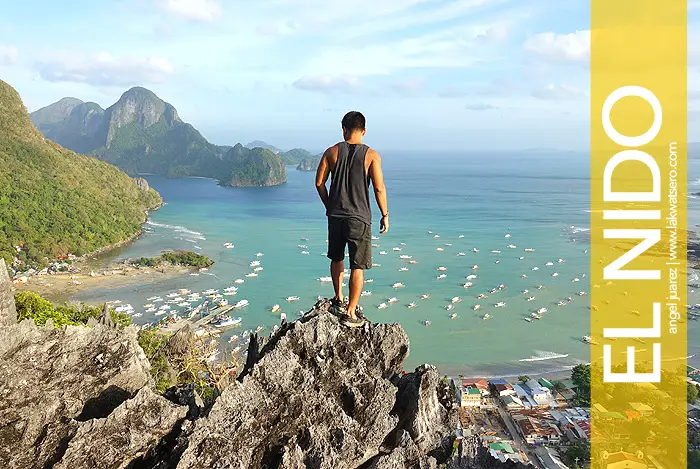 Climbing Taraw Cliff is best done as a sunrise or sunset trek. Please take extra care and precautions, do not trek on your own, avoid trekking when raining and always listen to your guide.
Need more information about traveling to El Nido? Check out Lakwatsero's Travel Guide to El Nido.
*Originally Published: 26-Apr-2014 | Updates: 10-Sep-2019; 17-Apr-2020