In between the mountain ranges of Cordillera and Sierra Madre is a lesser known mountain range named Caraballo that sits mostly in the province of Nueva Vizcaya. It is home to numerous peaks, waterfalls, caves and river systems, and a known source of water of Cagayan River, the longest river in the Philippines.
On the western section of Caraballo Mountains is the town of Santa Fe, home to one of the most popular natural attractions of the province – Imugan Falls.
Imugan Falls is a 35-foot single layer cascade along Imugan River which is located in the village of the same name (Imugan). Its cold water emanates from a spring atop Mount Imugan dropping to a shallow basin before flowing downstream.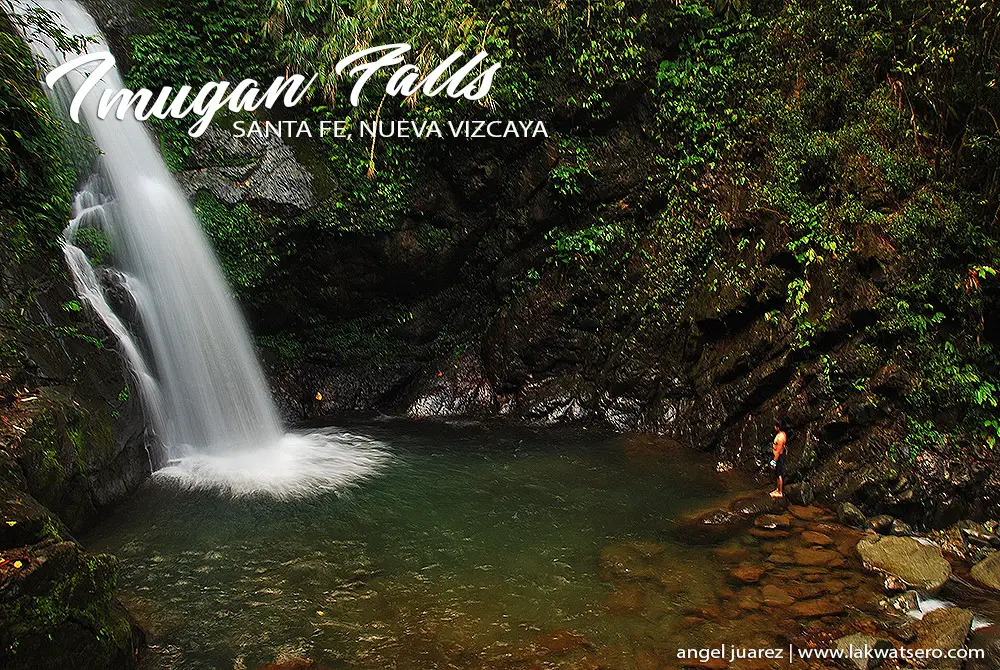 The waterfalls is approximately 1.5 kilometers from its trailhead at the main road of Barangay Imugan and can be reached in about 30 minutes of leisurely walk along a paved trail dotted with signages and directions.
With its grandeur and natural beauty, Imugan Falls is worthy adventure. Its accessibility makes it a favorite stop for tourists who wish to experience the Nueva Vizcaya.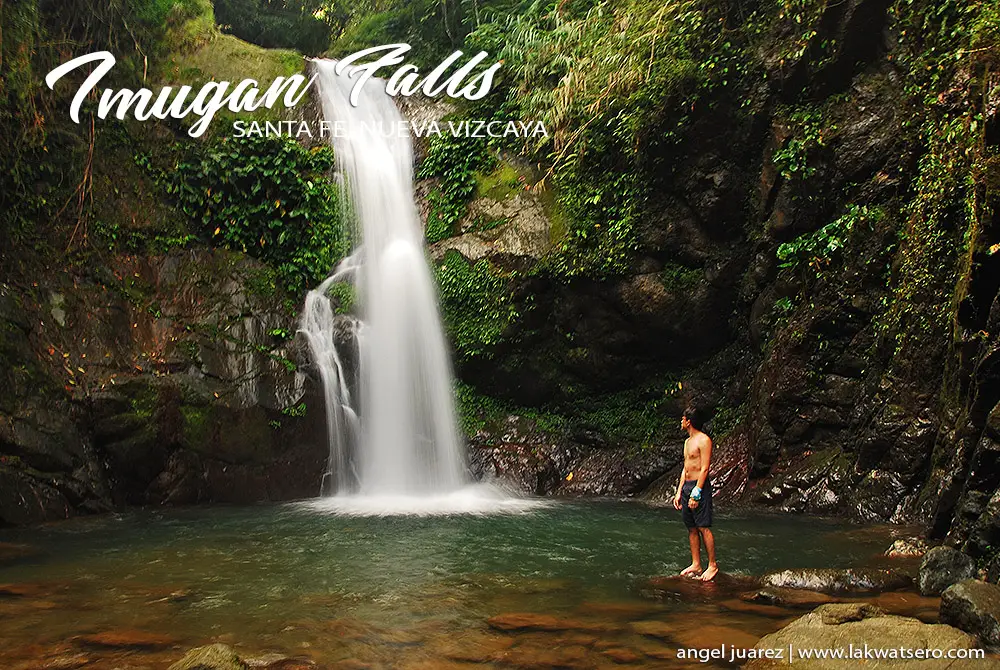 How to Get to Imugan Falls
To get to Imugan Falls from Manila, catch a bus to Isabela or Cagayan and get off at Santa Fe, Nueva Vizcaya (P285/person, 6 to 7 hours). From the highway, transfer to a tricycle to Barangay Imugan (P50/person one-way, approx 10 mins). Registration fee is P25/person and guide is not required.
Transportation from Imugan back to Santa Fe is limited so you might want to ask the tricycle driver to fetch or wait for you. You'll be charged double for the return trip if you choose the former and will be asked for extra fee if you choose the latter.
After Imugan Falls, you may explore more attractions of Nueva Vizcaya such as the caves and waterfalls in Kasibu or head to Ifugao, Quirino, Isabela or Cagayan.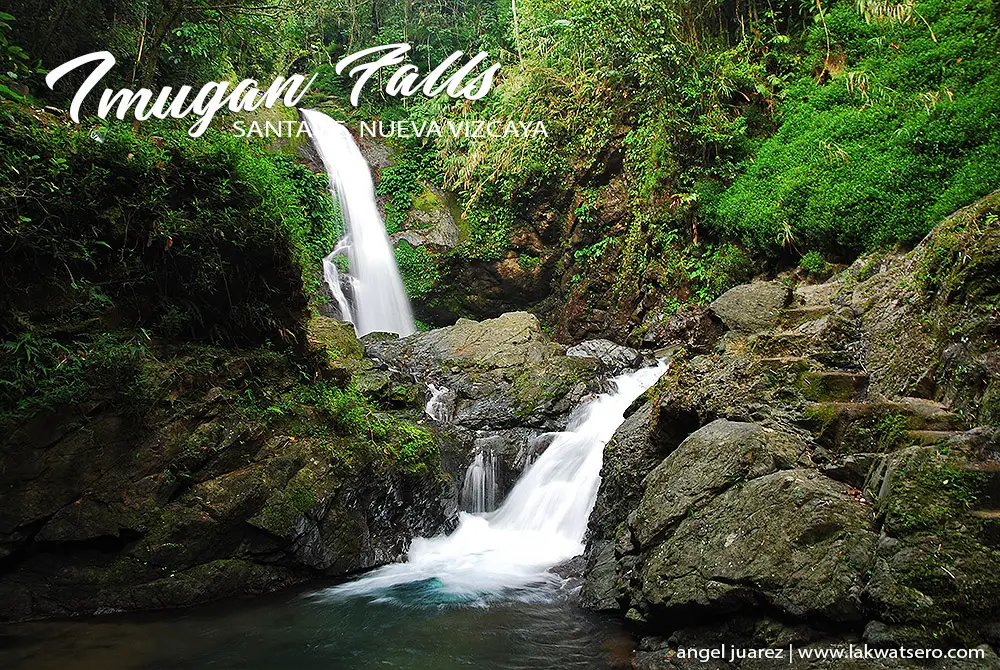 Sample Weekend Itinerary
(Imugan Falls, Capisaan Cave and More)
Day 0
2200H: Departure from Quezon City to Santa Fe, Nueva Vizcaya
Day 1
0400H: Arrival in Santa Fe, breakfast
0600H: Tricycle to Imugan Falls
0615H: Arrival in Barangay Imugan, register at Barangay Hall, start trek
0645H: Arrival in Imugan Falls, free time
0800H: Trek back
0830H: Arrival at Barangay Hall
0845H: Back in Sta. Fe town proper, transfer to jeep to Bambang
1030H: Arrival in Bambang, brunch, shop for supplies/foods, transfer to jeep to Kasibu
1300H: Jeep departure from Bambang to Kasibu
1600H: Arrival in Kasibu, motorbike to Capisaan Caves Office, register, arrange caving guide and homestay, trike to homestay
1700H: Check-in at homestay, snacks, proceed to entrance of Alayan Cave
1830H: Briefing, start of caving
2130H: End of caving, motorbike to homestay
2200H: Back at homestay, dinner, socials
Day 2
0400H: Call time
0500H: Jeep to Antutut
0600H: Arrival in Antutut, trek to Edralin Falls
0620H: Arrival in Edralin Falls
0730H: Trek back to main road
0745H: Back in main road
0800H: Jeep to Bambang
0930H: Arrival in Bambang, jeep to Solano
1030H: Arrival in Solano, brunch
1130H: Jeep to Mapalyao, Quezon
1230H: Arrival in Mapalyao Falls, free time
1400H: Depart from Mapalyao to Solano
1445H: Back in Solano, bus to Manila
2300H: Arrival in Manila