Imagine you are on a dinner date, set in a roof deck decorated with hanging lanterns in ambient lighting, and a lofty and well lit towers of a cathedral on the backdrop. Seems like a scene in a romantic movie no, perhaps shoot somewhere in Paris, Milan or Spain. So sweet, so romantic.
Thankfully, you don't need to go far because you can experience it in the heart of old Manila! Say hello to La Cathedral Café in Intramuros!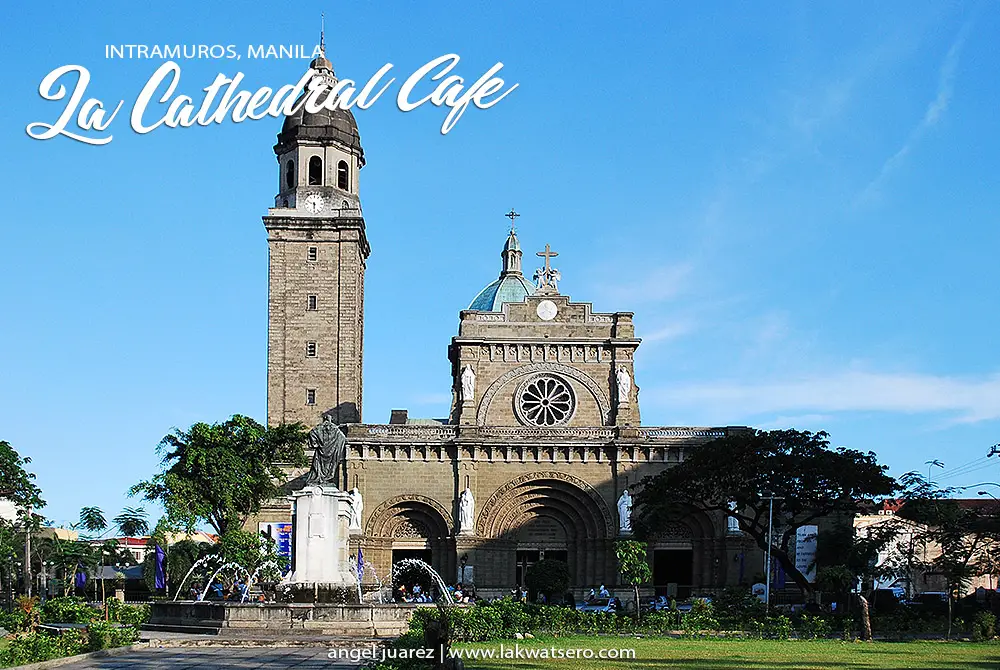 La Cathedral Café started as an indoor restaurant in October 2018 specializing in pastries, coffee-based drinks and other beverages. Situated along Cabildo Street and beside the historic Minor Basilica of Immaculate Concepcion or simply the iconic Manila Cathedral, it has a quiet entry to the restaurant business until it opened its roof-deck area in November 2019 featuring the beautiful cathedral as its background. Soon after, the café has quickly rose to fame and was hailed as among the restaurants with the best view in the Metro. More and more people troop to the place, thanks to the power of social media, and the café added more seats and food choices to its menu to accommodate the growing foot traffic.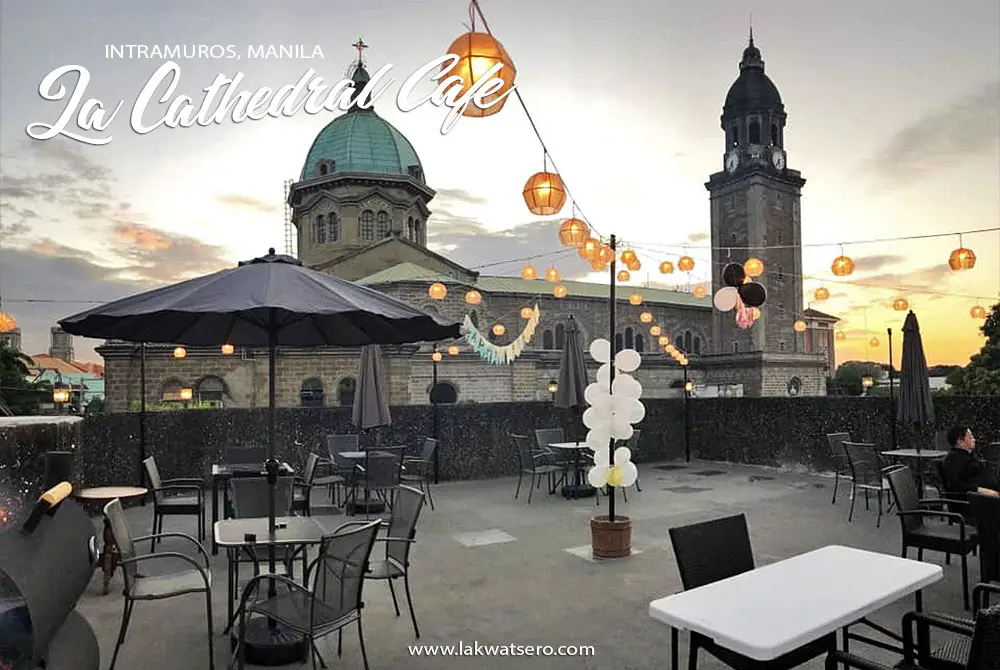 To date, La Cathedral Café serves pastas, Filipino comfort foods, pastries, sandwiches and various drinks. But more than its gastronomic offerings, dining in La Cathedral Café is an experience. It is as if dining back in time, when Intramuros was still the seat of the Spanish Empire in the east.
The best time of the day to visit La Cathedral Café starts from sundown when Manila Cathedral switches on its night lights. Expect the café to be full house during this time of the day, they offer their seats on a first-come, first-served basis so queue up early.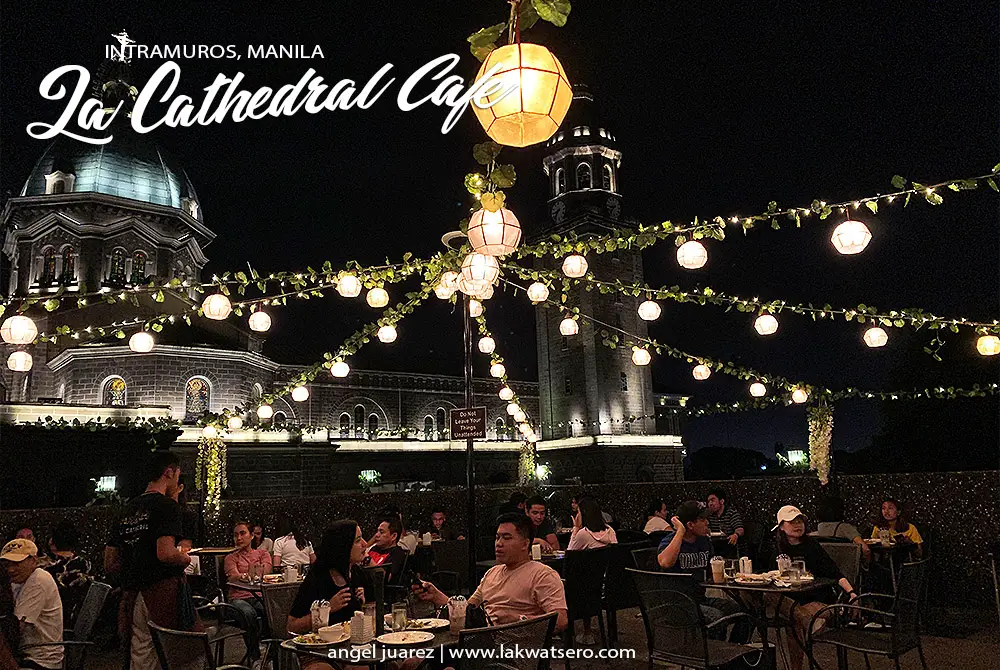 La Cathedral Café is located at #398 Greenfield Building, Beaterio corner Cabildo Streets, Intramuros, Manila. Open daily, from 8AM to 11PM daily but the roof deck is available only from 4PM until closing time. For inquiries, call (02)829-7133 or email [email protected].
How to Commute to La Cathedral Cafe
If you are coming from Manila area, catch a jeepney going to Pier South and get off at Manila Cathedral and walk your way to La Cathedral Cafe.