It amazes me that while Taipei is a metropolitan city filled with skyscrapers, there still exists spots for those who want to escape the urban scene or to breath fresh air. Such is Elephant Mountain, a trekking trail within the city that offers nature, adventure and unparalleled view of Taipei and suburbs.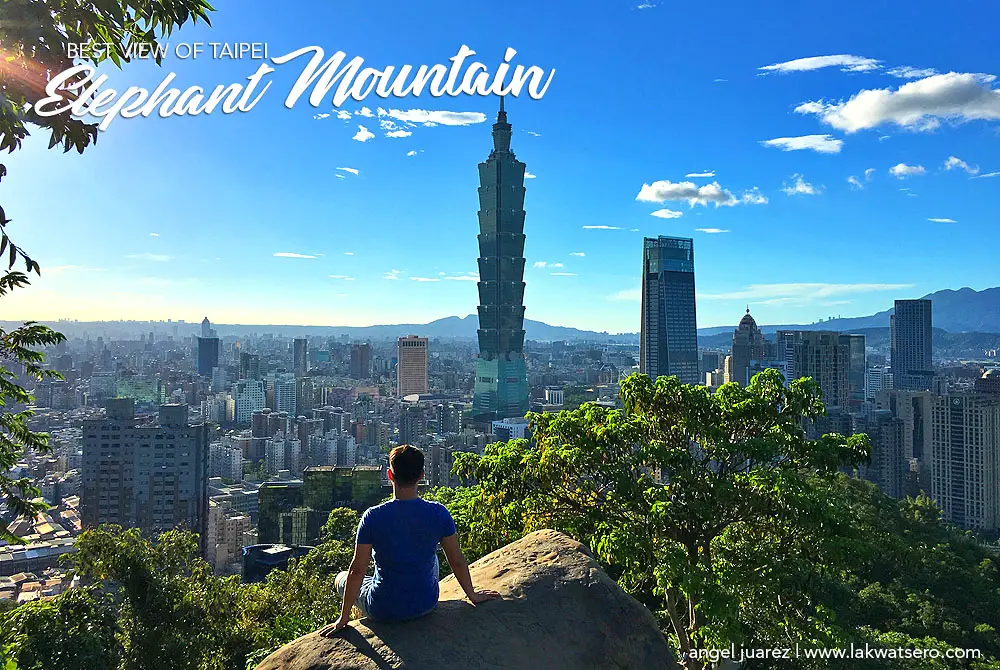 Elephant Mountain, also known as Nangang District Hiking Trail and Xiangshan, is a hill in Xinyi District of Taipei. It stands at approximately 183 meters above sea level with a hiking trail that spans almost two-kilometer long. Xianshan is a local term for elephant and it was named such due to its shape.
Elephant Mountain's iconic features are the boulders on its summit dubbed as the Six Giant Rocks. But tourists go here for the best view of Taipei City particularly the Taipei 101, once dubbed as the tallest building in the world.
The best time to hike Elephant Mountain is on late afternoon, around four o'clock, to avoid the scorching midday heat and in time for sunset. It is relatively an easy hike that takes only less than 30 minutes from the trailhead to the giant rocks and platform areas which gets crowded at dusk specially on weekends and holidays.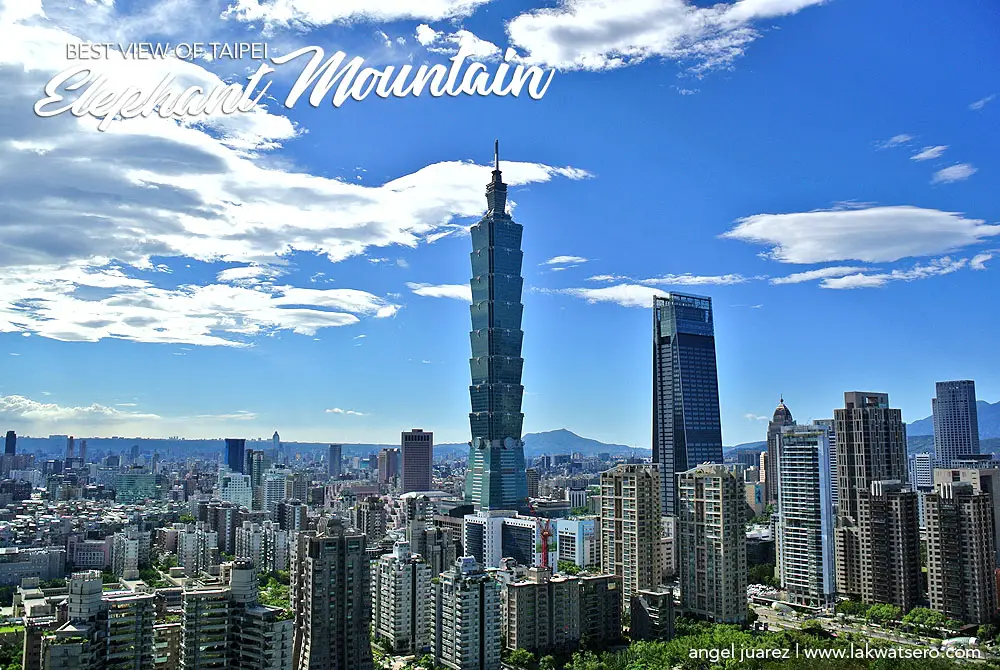 How to Get to Elephant Mountain
By Foot or Bike from Taipei 101
From Taipei 101, walk towards MRT Xiangshan Station, the traihead is just 650 meters away from the station. Total travel time by foot from Taipei 101 is around 25 to 30 minutes.
You may also take a YouBike from the station across the street from Taipei 101, then return the bike at the station along the street next to the park beside the trailhead. Then trek for 20 to 30 minutes.
By MRT
Make your way to the nearest MRT Xiangshan Station. From there walk 650 meters or 15-20 minutes to the trailhead. Then trek for 20 to 30 minutes.
By YouBike
You can also take the city's YouBike to the closest station located along the street next to the park at the base of the trail.
Where to Stay in Taipei
Top Budget Accommodations in Taipei
Sleep Taipei Hostel & Hotel
Banqiao District, Taipei
Starts at 600 PHP

4U Taipei Hostel
Taipei Main Station, Taipei
Starts at 850 PHP
Top Rated Hotels in Taipei
Howard Plaza Hotel
Daan District, Taipei
Starts at 6,500 PHP

Cheers Boutique Hotel
Taipei Main Station, Taipei
Starts at 2,000 PHP
*Originally Published: 29-Jul-2018 | Update: 08-Mar-2020